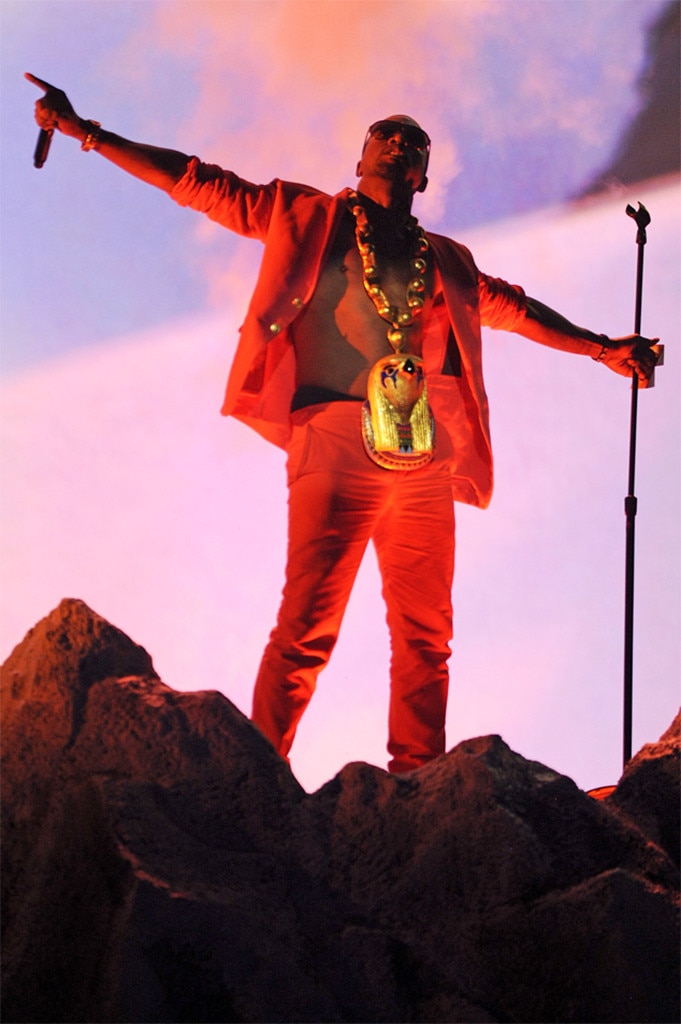 You may think Kanye West is completely out of his mind or you may think he's one of the most influential voices of our generation, but no matter what you believe, he's moving forward with some serious plans—plans that all seem to point toward total world domination...Muahahaha!
OK, just kidding.
But on a serious note, the rapper really is dipping his toes into as many global markets as he can. He started in music, worked his way over to fashion, and now we've learned he's making moves to impact the makeup and beauty industry, too (step aside, Kylie Jenner).
Sources confirm Kim Kardashian's hubby has filed paperwork to kickstart his own beauty brand called Donda Cosmetics—named after his mother who passed away in 2007—which will produce a variety of cosmetics including makeup, perfumes, lotions and more.



But this was all part of the plan he created years ago.
In case you forgot, Kanye has already unveiled an organizational chart for the many markets he had developed to influence with Donda Communications.



The chart featured areas like lifestyle, including plans for amusement parks, video games and even a container company; transportation with an impact on airplanes, yachts and motorbikes; and hospitality, in which he'd have a hand in the hotel and restaurant world. He also set goals to influence alternative energy sources and protective services.
So which of these realms has he already started chipping away at?



Well, it all began with his influence in the music world. West is arguably one of the best rappers alive, continuing to sell out shows and albums and, despite how outrageous they may seem, his thoughts and ideas are constantly impacting newcomers to the hip-hop world.
For example, Chance the Rapper just took home three awards at the 2017 Grammys, one of which was for Best New Artist. Though he's admitted he doesn't want to be like Kanye, he often credits the "Gold Digger" rapper for having a huge influence on him.
But more than just music, 'Ye has had an impact of music visuals, artwork and videography, too.
His "Famous" music video was the first of its kind and took an immense amount of creativity, time, money and effort to produce. Before that, he's credited as the filmmaker for his five-minute "Runaway" short-film from the My Beautiful Dark Twisted Fantasy album, which marked another trendsetting moment in the music industry. Now, rappers like Drake have come out with musical shorts for their hits, too.
He also has a camera person who films him at all times—footage that we've seen before, be it through his sweet birthday video to Kim or in recorded videos of his conversations with Taylor Swift . He's doing that for a reason, and we're guessing it revolves around plans to create something huge in the future.
His experience in the film world extends beyond his personal life and music, too. Kanye has made cameos in several major television shows and films, including Anchorman 2, The Love Guru, Entourage and more.
At this point, you're probably thinking: Yeah, but several people have made a similar impact in music and film, so what's the big deal?
This is the point in which we move beyond entertainment.
Kanye has secured his position in the fashion industry, dominating areas like tennis shoes, boots and sweats with his Yeezy collections. For example, his Yeezy Boost sneaker can be bought on eBay for a whopping $700 after originally retailing for about $200. His see-through boots, sweats collections and bodysuits have also set trends in the industry (we can't walk into a Forever 21 or an H&M without seeing an over-sized sweatshirt with a matching pair of sweats that are both adorned with rips and holes).
Not to mention, he's brought Kim's modern style to life—remember when he gave her a closet overhaul?!— and is often credited as her stylist for some of her most famous looks that continue impact women's style across the world.
On a more serious level (beyond fashion and entertainment), Kanye has plans to get involved in politics, too.
He made headlines for visiting President Donald Trump in December, during which West said they discussed "multicultural issues" including "bullying, supporting teachers, modernizing curriculums, and violence in Chicago."
Of course, you probably haven't forgotten his statements about running for president in 2020.
During the 2015 MTV VMAs, the rapper concluded his Video Vanguard Award speech by announcing his bid for presidency in the next election, and though you may have thought he was just messing around, he brought it up again during his Saint Pablo tour in 2016.
"I'm concerned about putting our concept of how to do the [president's] job in a new way and if no one will do it in that way, I will take position in 2020 and do it myself," he told a crowd in San Jose, Calif.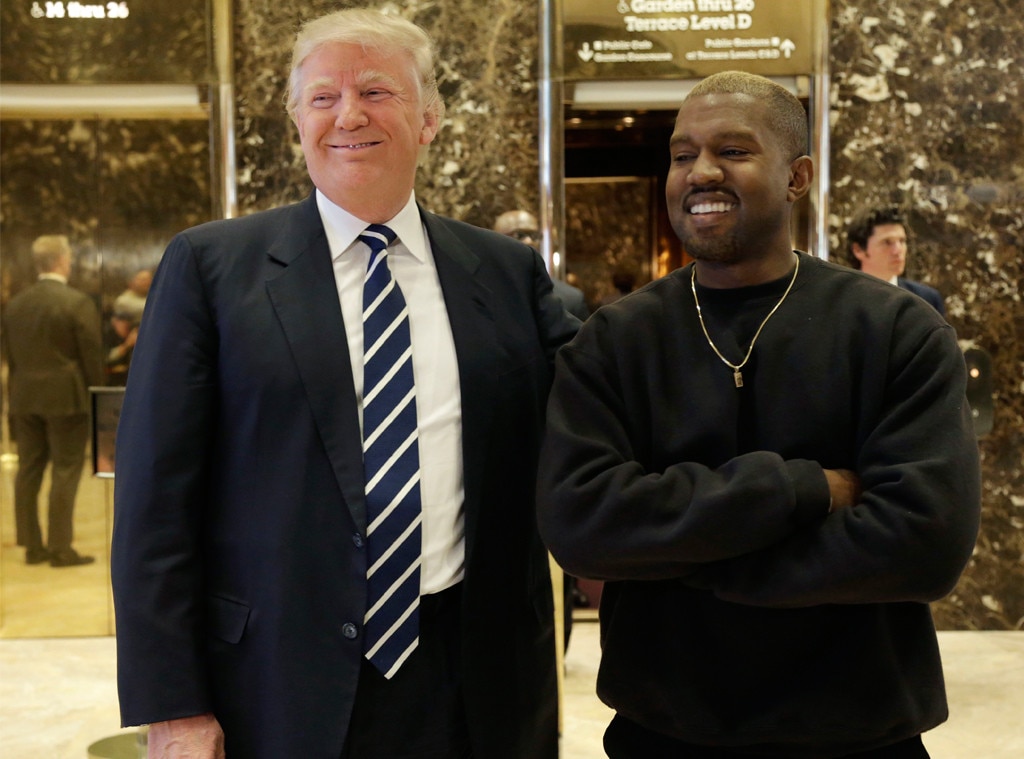 AP Photo/Seth Wenig
He's reiterated this sentiment in interviews as well but knows he has some work to do before running (and that's how we know he's serious).
"I sit in clubs and I'm like, 'Wow, I've got five years before I go and run for office and I've got a lot of research to do, I've got a lot of growing up to do,' he admitted to Vanity Fair in 2015.
Finally, we'll end it on our last thought: his marriage to Kim K.
'Ye wasn't about to marry just any woman—she had to be the perfect woman to fit in with his plans of domination. And let's face it: together, the pair definitely dominate.
Their wedding alone was deemed the "Wedding of the Century" (aside from that of actual royalty, Kate Middleton and Prince William), and that was definitely a factor of Kim being one of the most famous people in the world. She's garnered massive amounts of social media followers and catapulted the influence of reality stars across the map.
Not to mention, she has one of the most successful apps and video games in the technology world and has turned her Kimoji keyboards into a financially successful conglomerate with fashion statements, accessories, shoes and even wrapping paper.
Together Kimye is one helluva power couple to reckon with and their marriage is another major check off the rapper's list of goals for global domination.
So, we conclude with one, final question: What could possible stop him now?