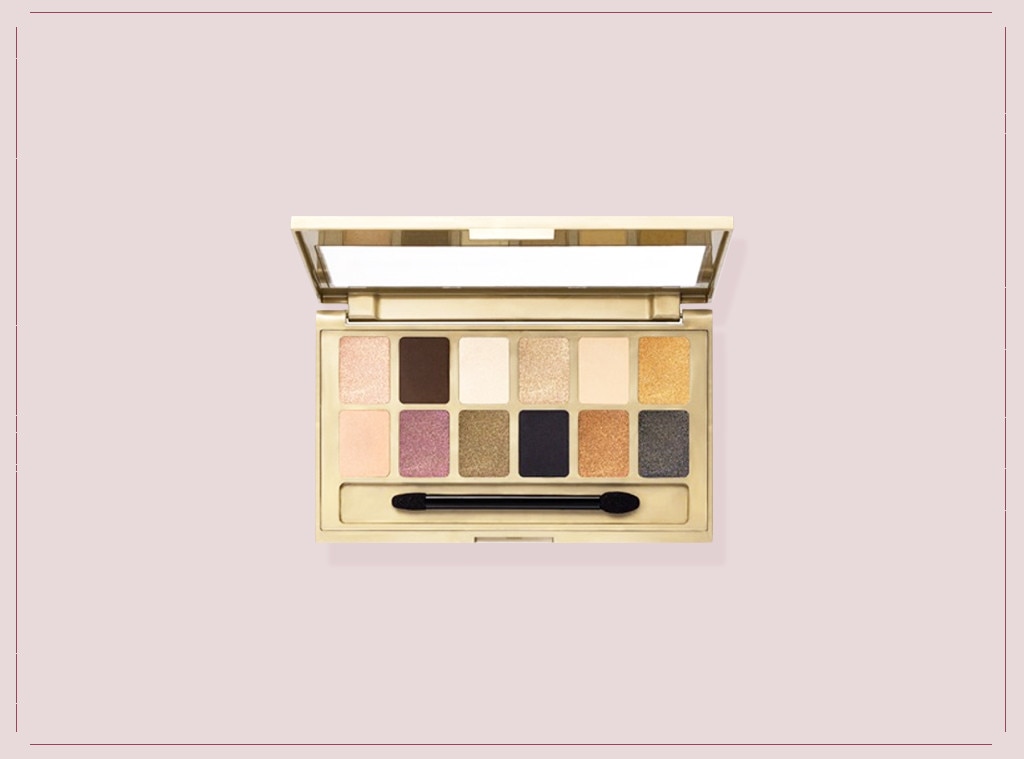 You've heard about the smoky eye, but what about the neutral smoky eye?
It's the same concept you're used to: A few key colors expertly blended together to enhance your most sultry feature: your eyes. Only this lighter, more-casual version is one you can wear anywhere, anytime without feeling overdone—specifically during the daytime. Instead of vampy blacks and greys, think shimmering champagne and nude hues that effortlessly reflect the sunlight. "A neutral smoky eye is my favorite go-to for the red carpet without the fuss," shared celeb makeup artist Emily
Oliver.
Want to get the look yourself? Using Maybelline New York's The 24karat Nudes Palette, the makeup pro broke it down.
Step 1: Prime your eyelids with a waterproof lid primer before applying any eye shadow pigment.
Step 2: To start, apply a neutral matte light color, like the shade on the bottom left corner, all over the eye lid from lash line to the brow bone.
Step 3: Next apply an accent color, like the one on the top left corner, all over the top of the lid, starting at the lash line and ending right at the crease. "Be sure to blend with a fluffy eye shadow brush," said the expert.
Step 4: Using any dark accent color for this from the palette, make a small V-shape, with the tail extending toward the temple. "Again, make sure to blend, blend, blend," noted Emily.
Step 5: Use a brown pencil eyeliner to line the water line, which is the inner rim of your eyelash line. For added drama, line both the top and bottom water lines. "Extend the liner on the top lid (outside the water line onto the flesh) close to the lash line and smudge for a soft and smoky look," she explained.
Step 6: Add a highlight color, like the third from the left in the top row, to the inner corner of the eye. "This will amplify the eye shape and make the eyes pop," she added.
Step 7: Apply a little bit of the same dark accent color you chose for step 4 along the liner under the bottom lash line. "This makes the eyes look complete and coordinated," said the pro.
Step 8: Apply at least two coats of mascara to your top lashes and one coat to the bottom.
Day party, here you come!