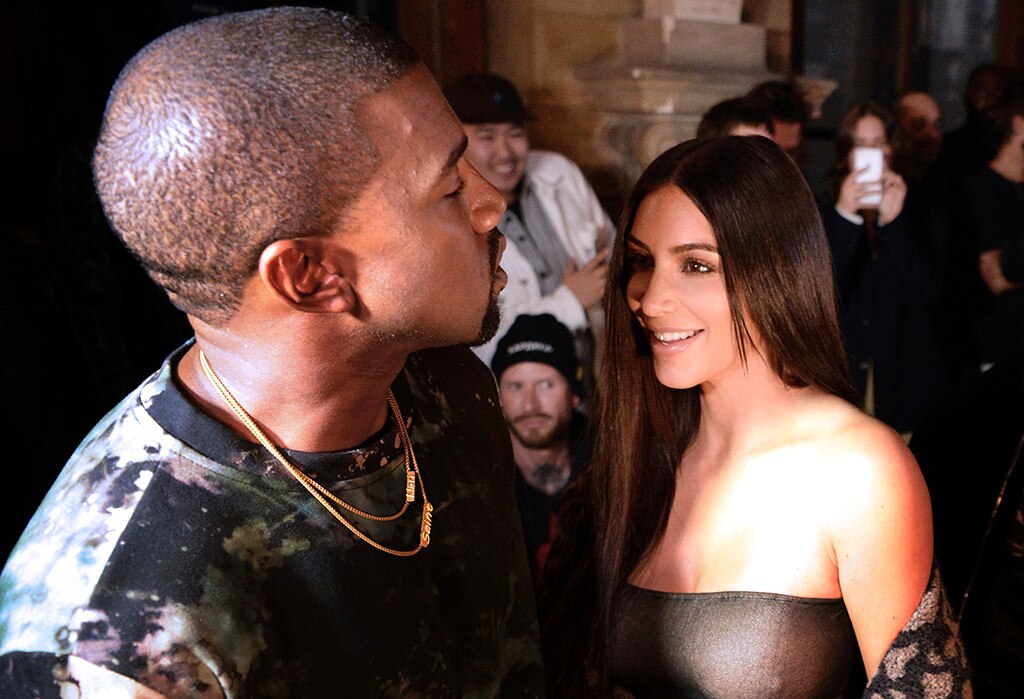 Despite the challenges of 2016, Kim Kardashian and Kanye West's love is alive and well.
The couple faced a series of serious challenges in their second years of marriage, including the reality star's life-threatening robbery in Paris and the rapper's hospitalization, but according to a source, the famous twosome is "all good."

"They are getting along and have been working on themselves a lot," the insider told E! News "One of the things they're really trying to do is travel more together—for fun and when they each have work obligations, they'd go with each other. The plan is to do more things together and travel together more in the future."
Fans have already seen that goal in action after the mother of two joined her husband in New York City for his showing at the winter New York Fashion Week.
"It's healthy for them to get out and be out and about more like they have been lately," the source added. "It's good for them to be out and for people to see that they're happy and healthy. They want it to work."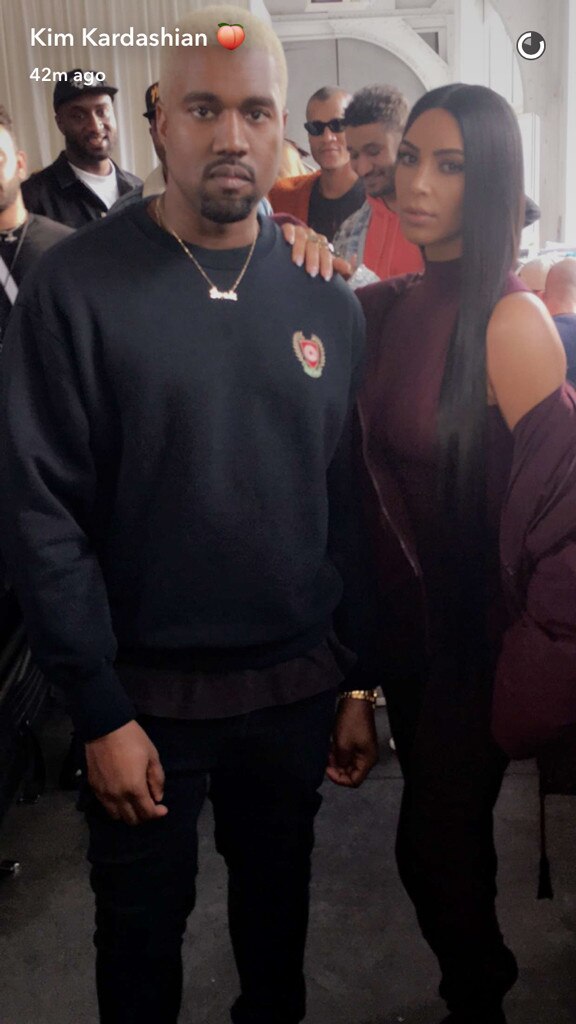 Snapchat
Speaking of West's latest Yeezy collection, the star, who is "happier" according to the source, "felt good about showing at New York Fashion Week."
"He's very involved," the source told E! News. "He personally makes a lot of the calls and makes design decisions."
While he faced criticism for his Season 4 showing on Roosevelt Island, the Grammy winner was pleased to step back into the fashion world.
"He was happy to have shown a collection in the first place," the source added. "He did it for himself and to get back into his life [and] also to have a continued presence at Fashion Week."
"If people are talking about it, good or bad, he's happy," the insider continued. "When he got back to L.A., he seemed to be relieved that it was over, but happy he saw it through."