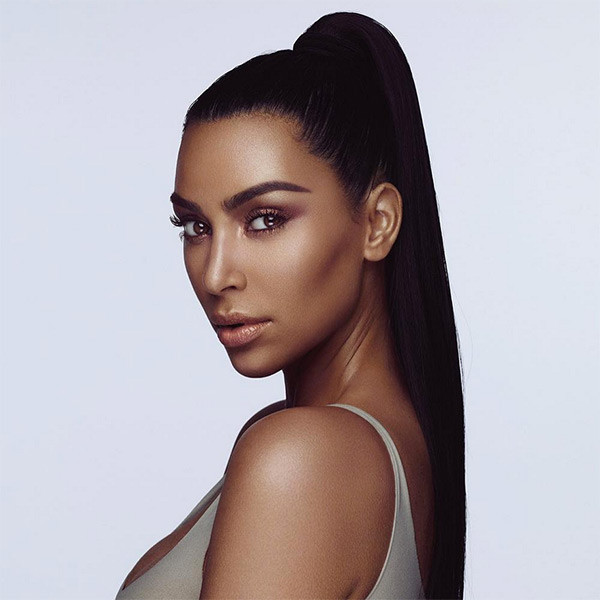 Kim Kardashian meant no harm.
Last week, she shared the first promotional image for KKW Beauty on social media. It showed the E! reality star looking heavily bronzed, and some users accused her of "wearing blackface." Kardashian, who worked with photographer Ben Hasset and makeup artist Mario Dedivanovic, addressed the controversy directly in an interview with The New York Times published Monday.

"I would obviously never want to offend anyone," said Kardashian, whose children with Kanye West are biracial. "I used an amazing photographer and a team of people. I was really tan when we shot the images, and it might be that the contrast was off. But I showed the image to many people, to many in the business. No one brought that to our attention. No one mentioned it."
"Of course, I have the utmost respect for why people might feel the way they did. But we made the necessary changes to that photo and the rest of the photos. We saw the problem, and we adapted and changed right away," the reality star continued. "Definitely I have learned from it."
With that out of the way, the Keeping Up With the Kardashians star wanted to get down to business. She will launch KKW Beauty Wednesday with one product: the Crème Contour and Highlight Kit, which includes a contour stick, a highlighter stick and a brush/sponge, all with dual ends. The package will be sold exclusively on her website—in four shades—for $48 each.
"In the beginning, this line will really be about all the correcting and perfecting tricks I've learned. There's the cream contour. There will also be powder contour and undereye concealer. I've always had dark undereye circles from being Armenian," said Kardashian, who shares a manufacturer with Kylie Jenner. "These are the things I feel like I've really perfected."
While she's personally gravitated towards a more natural day-to-day look, Kardashian told The New York Times, "I've always stayed true to contour. I'd say that for the past six months, I haven't been wearing much makeup, but I try to have a little bit of a bronzy look that's really beautiful and really creamy-looking. That's why the sticks are cream. There's no setting powder. But you can make it a heavier contour by adding a setting powder on top of the cream contour." The reason for her low-maintenance look is simple: "Having kids really changes it up."