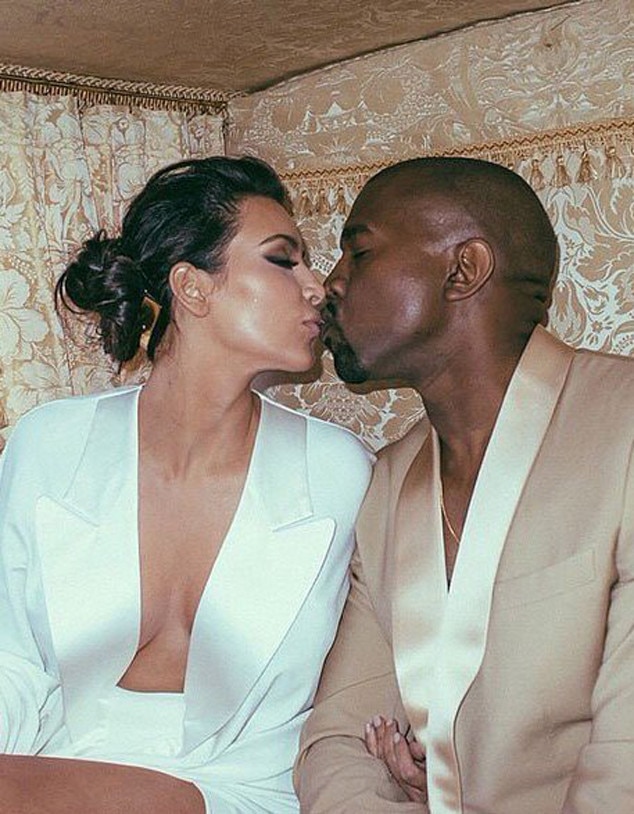 Keeping Up with the Kardashians isn't cheap!
On the heels of Kim Kardashian and Kanye West's most recent family getaway to the Bahamas, we got to wondering—what does it cost to vacay like Kim and 'Ye? In short: A lot.

The duo spent four days at the exclusive, celebrity favorite Baker's Bay Golf and Ocean Club near Great Guana Cay. For the extended weekend, the famous family and their guests got to call a luxurious villa home, complete with separate floors for each family. While you have to be a member of Baker's Bay or be invited by a guest to stay, comparable mansions on a private island go for $44,000 a night. For four nights, that comes out to approximately $176,000.
However, that's just the roof over your head. To get to the island like Mr. and Mrs. West, that involves four private planes for their posse to travel in. From Los Angeles to Marsh Harbour in the Abaco Islands, four roundtrip flights come with a total price tag of around $264,000. For a charter boat to Baker's Bay, tack on an extra $190 for up to four passengers.
With the logistical costs out of the way, you can have some fun in the water on a jet ski for around $120 a person an hour. However, if lounging by the pool while sipping on Casamigos tequila is more your speed, a case of six bottles costs around $350.
So, if you're looking to vacation like this A-list pair, get ready to cough up at least $440,000. They don't call it the good life for nothing!