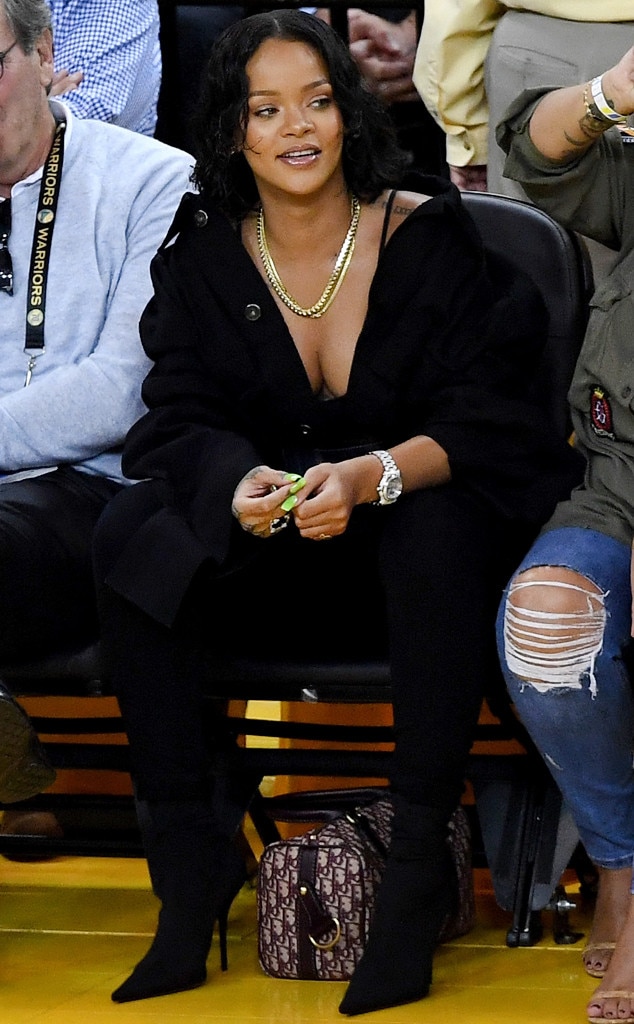 For the average shopper,
Rihanna
's style may seem out of reach.
The singer-turned-designer is keen on turning the outrageous into the remarkably wearable. One look at her outfit and you'll probably think to yourself, "Oh wow, that does look good," hence her trendsetter status. Her newest out-of-the-box obsession: crazy, oversized denim. Street style has been overtaken by a number of her denim ensembles created by
Matthew Adams Dolan
, who graduated from Parsons in 2014.
Yesterday, the pop star was spotted at the NBA Finals, supporting the Cleveland Caveliers, in a black, oversized denim top by Dolan, paired with Citizens of Humanity jeans and Balenciaga boots—and the fashion crowd went wild.
The look is effortless, seemingly comfortable (as is everything oversized), while instantly elevating your outfit to an "It Girl" level. And, surprisingly, it's easy to recreate. First thing you need: an oversized jacket that's a few sizes larger than you'd normally buy. To turn a normal jean jacket into a Rihanna-inspired piece, keep the top bottoms unfastened and bare your shoulders. To keep it in place, you can add a waist belt (like this
one
).
Pro tip: Don't be afraid to play with the buttons. They don't have to align evenly.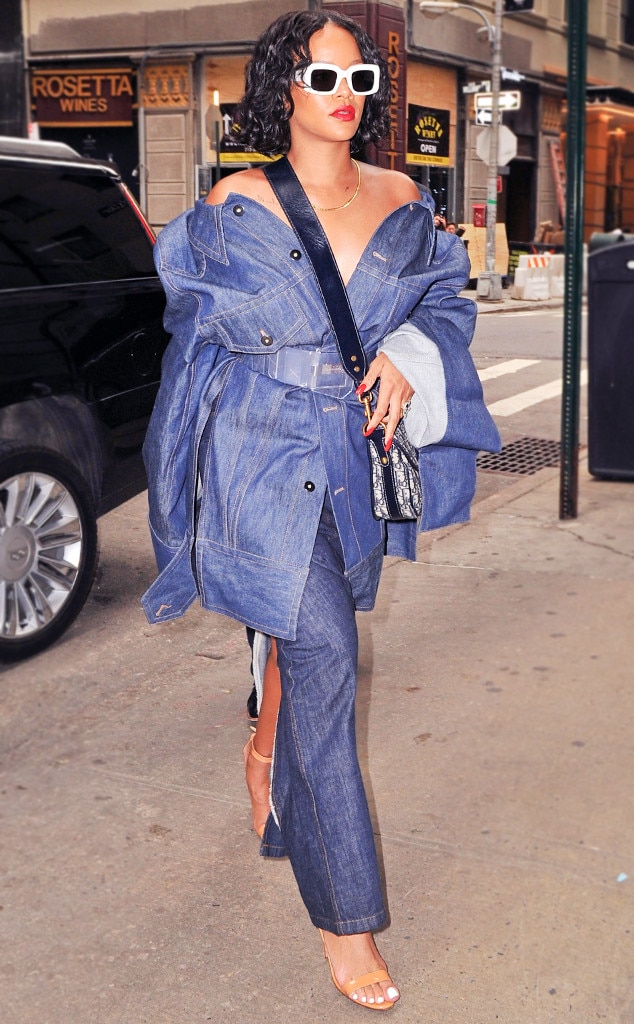 Splash News
There's another noteworthy way to rock oversized denim: pair an oversized button-down shirt with a tighter, corset-like jean jacket. If you don't button the shirt, you can sport an off-shoulder look with ease.
Ready to give your denim obsession a reboot? Shop the items below!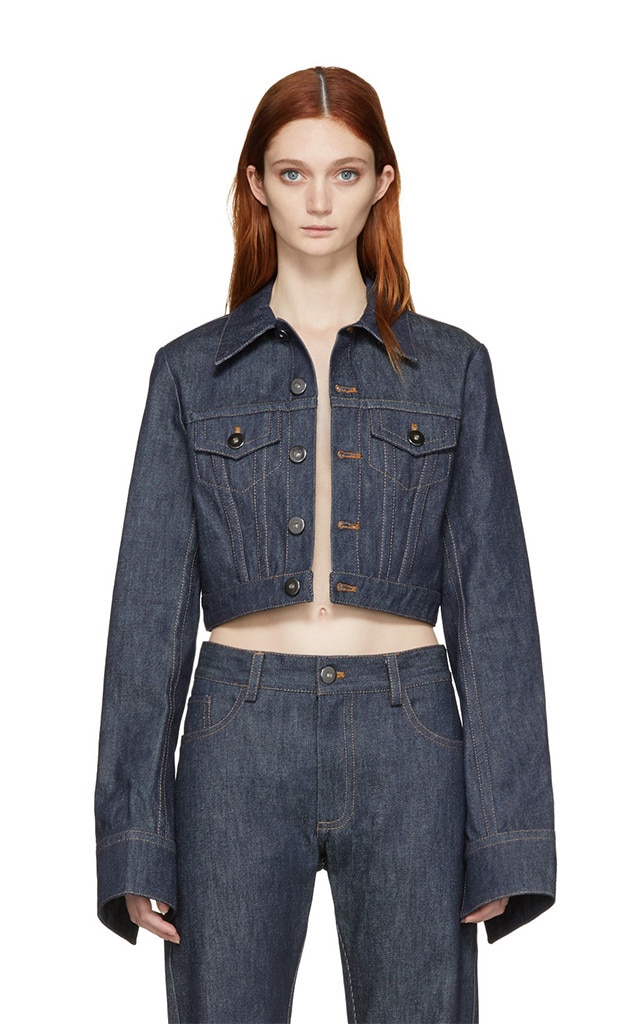 Matthew Adams Dolan
Indigo Shrunken Denim Jacket, Now $299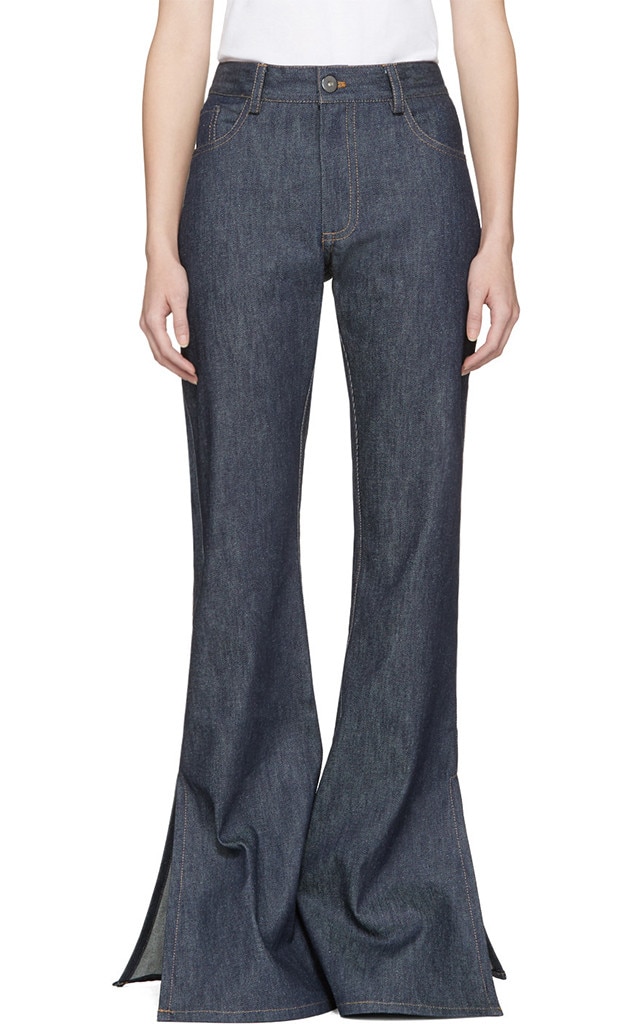 Matthew Adams Dolan
Indigo Flared Split Hem Jeans, Now $246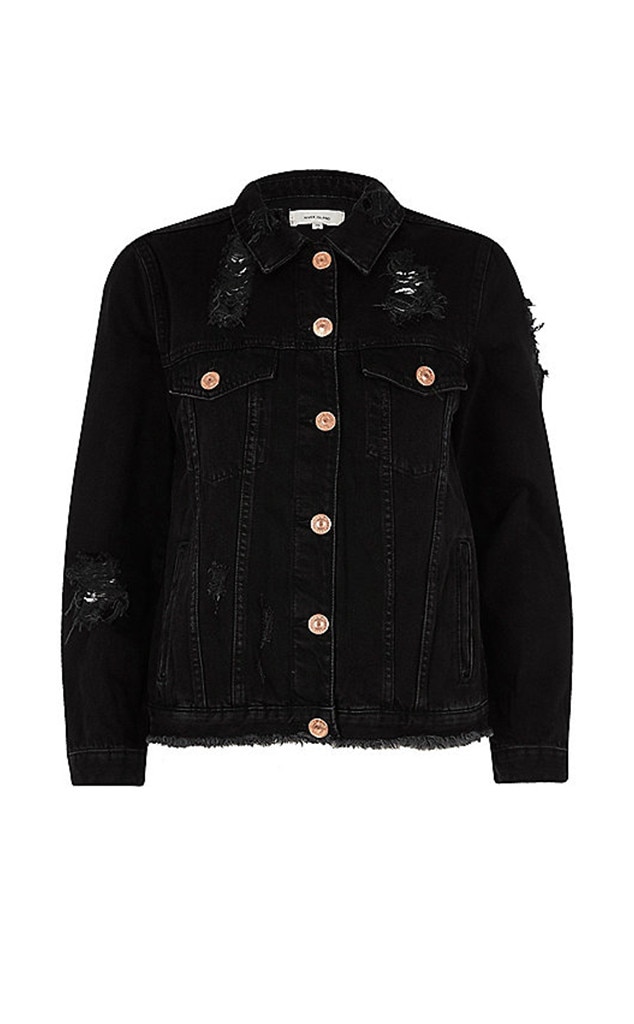 River Island
Black Distressed Oversized Denim Jacket, $90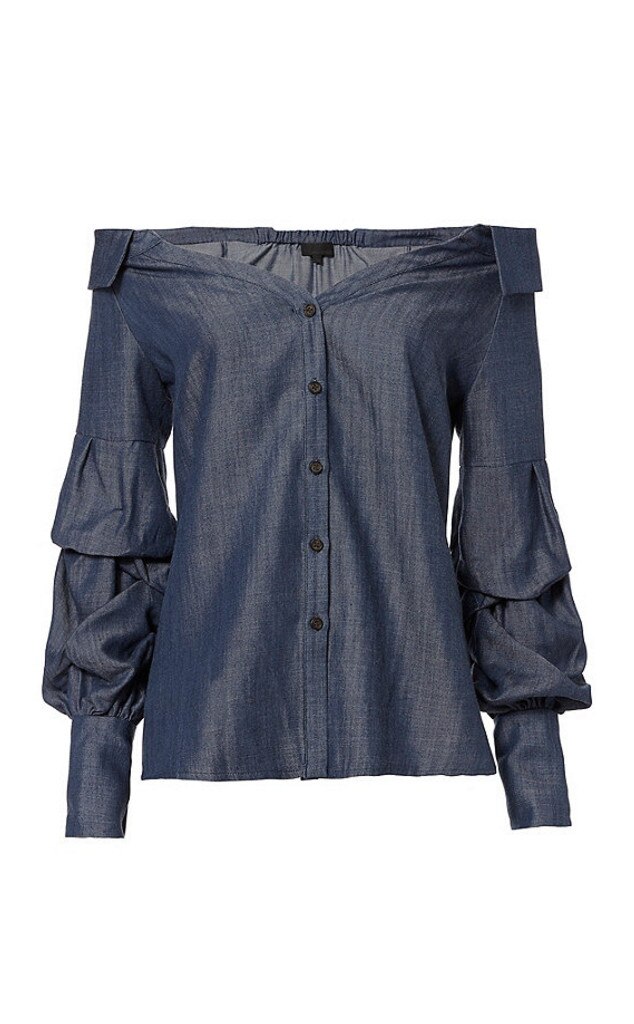 Intermix
Beatriz Off Shoulder Chambray Top, $285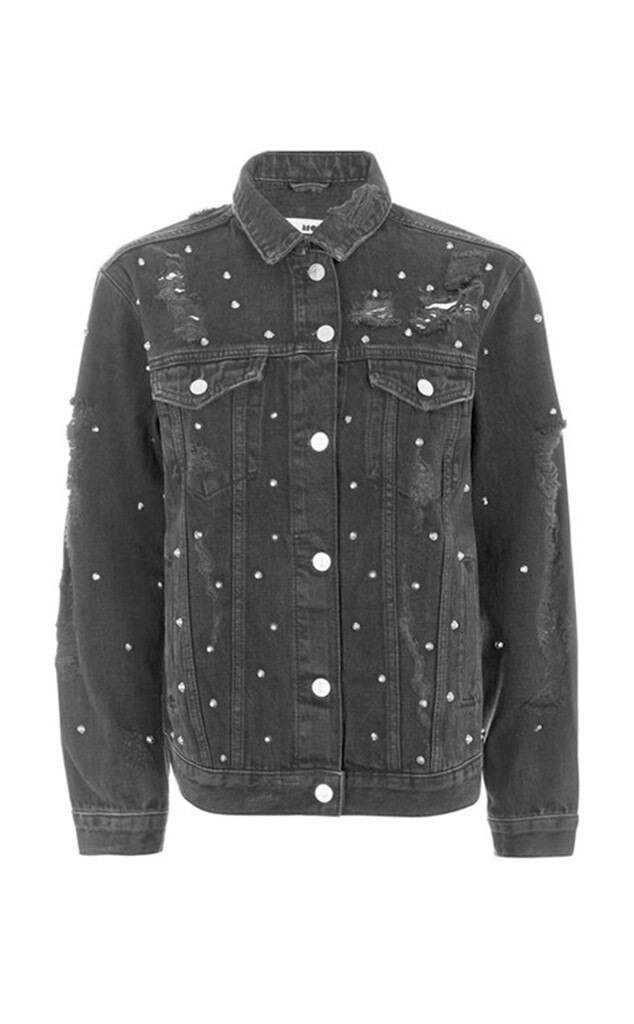 Topshop
Studded Distressed Denim Jacket, Now $75.97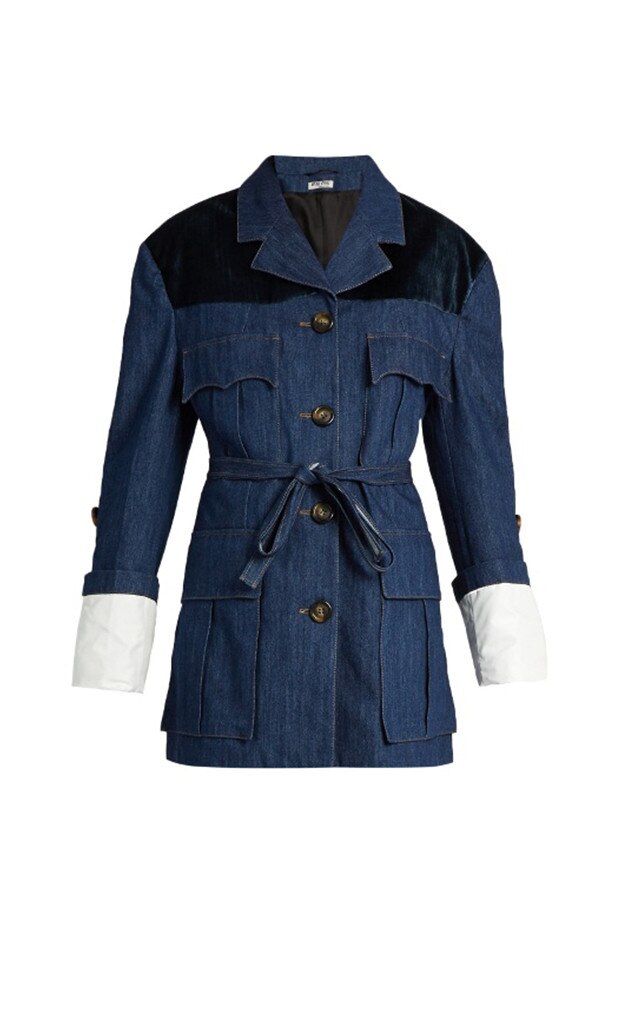 Mui Mui
Velvet-Yoke Denim Jacket, Now $1,296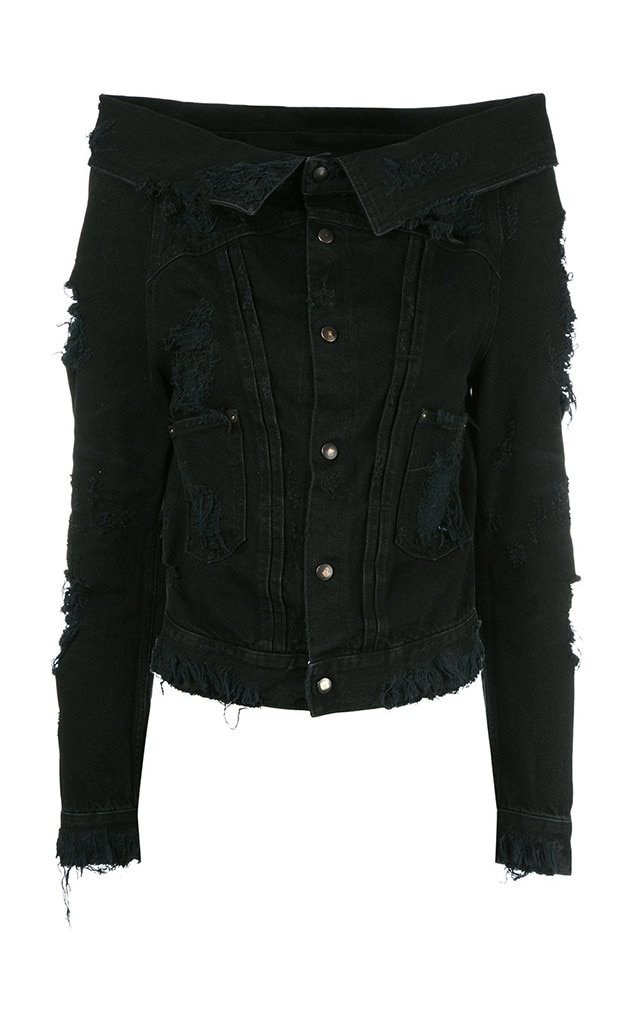 Unravel Project
Off-Shoulder Denim Jacket, Now $733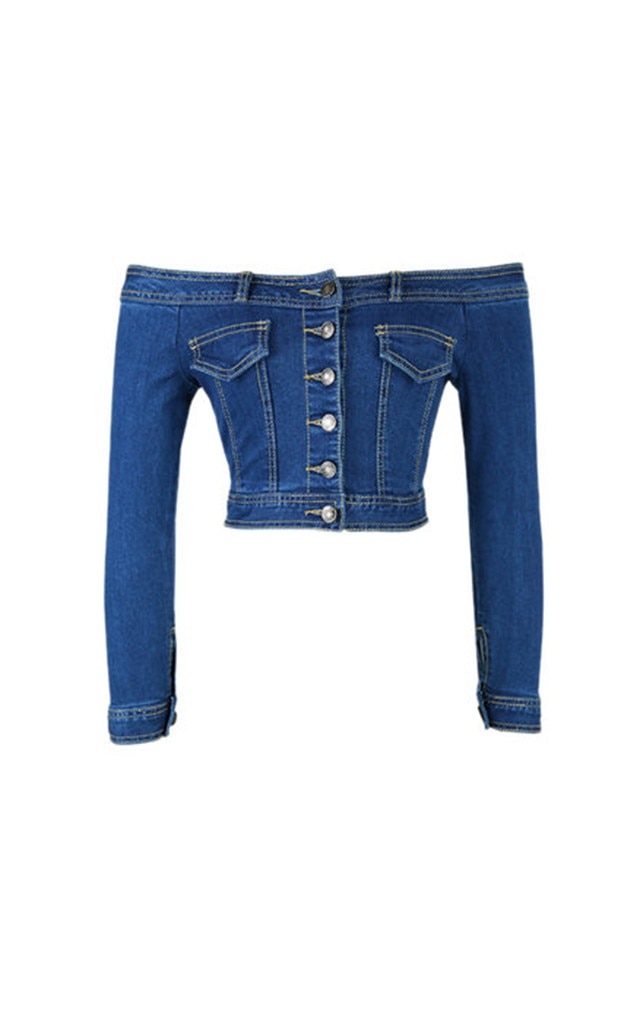 Yoin
Off Shoulder Strapless Denim Coat, $39.95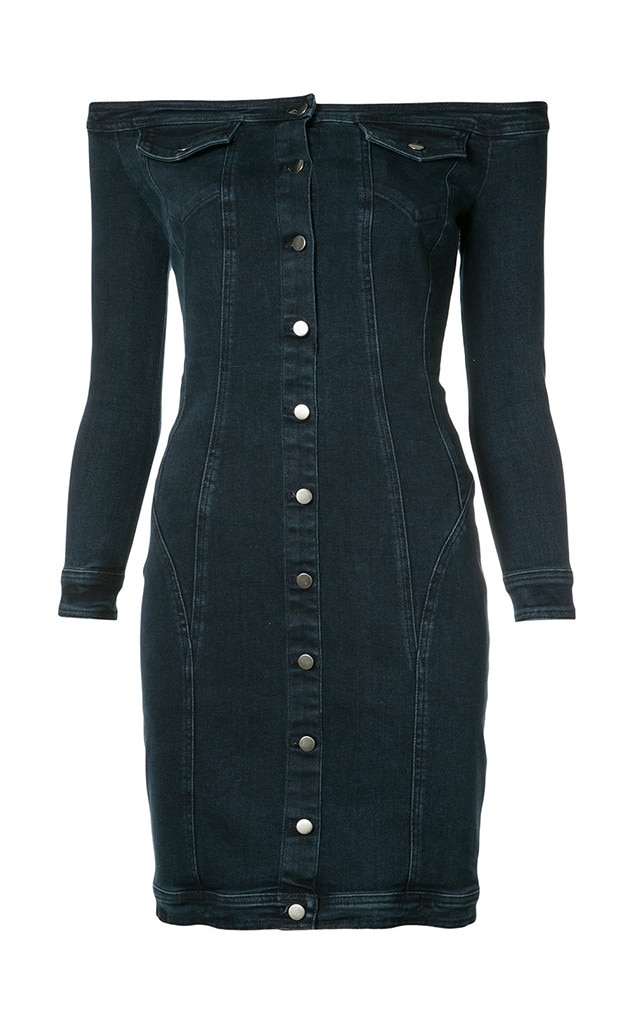 A.L.C.
Denim Off-Shoulder Dress, $395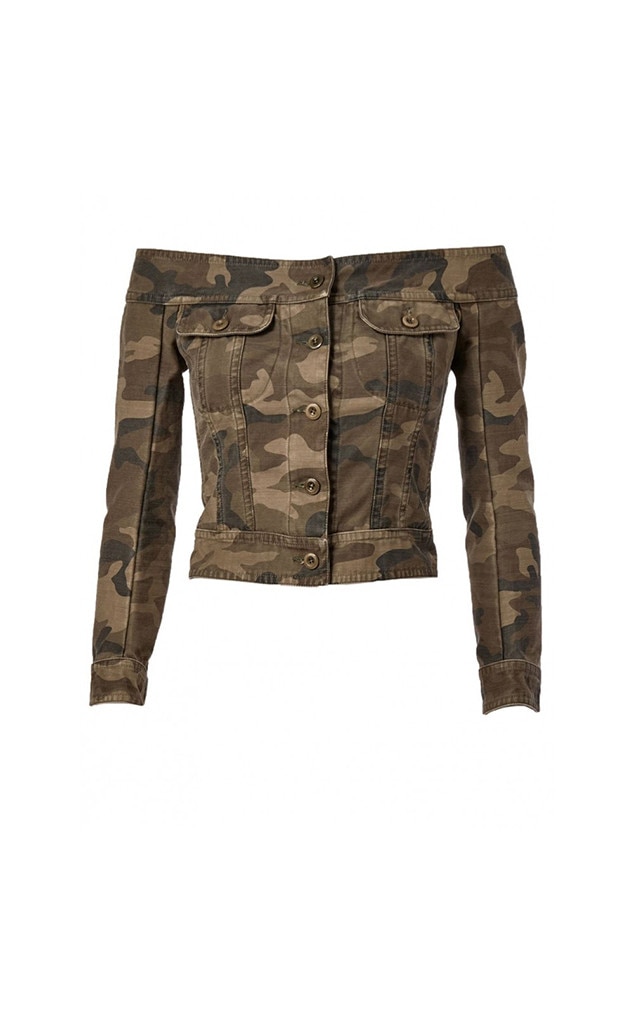 Faith Connexion
Off-Shoulder Military Denim Jacket, Now $550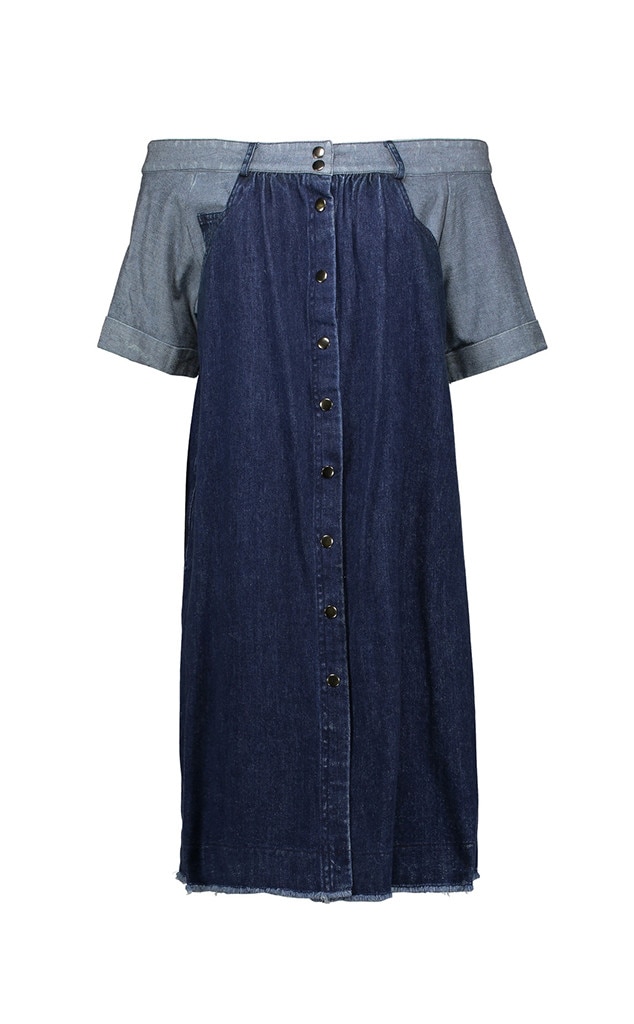 Sea
Two-Tone Off-the-Shoulder Denim Dress, Now $170
You're a few pieces away from trendsetter fashion!