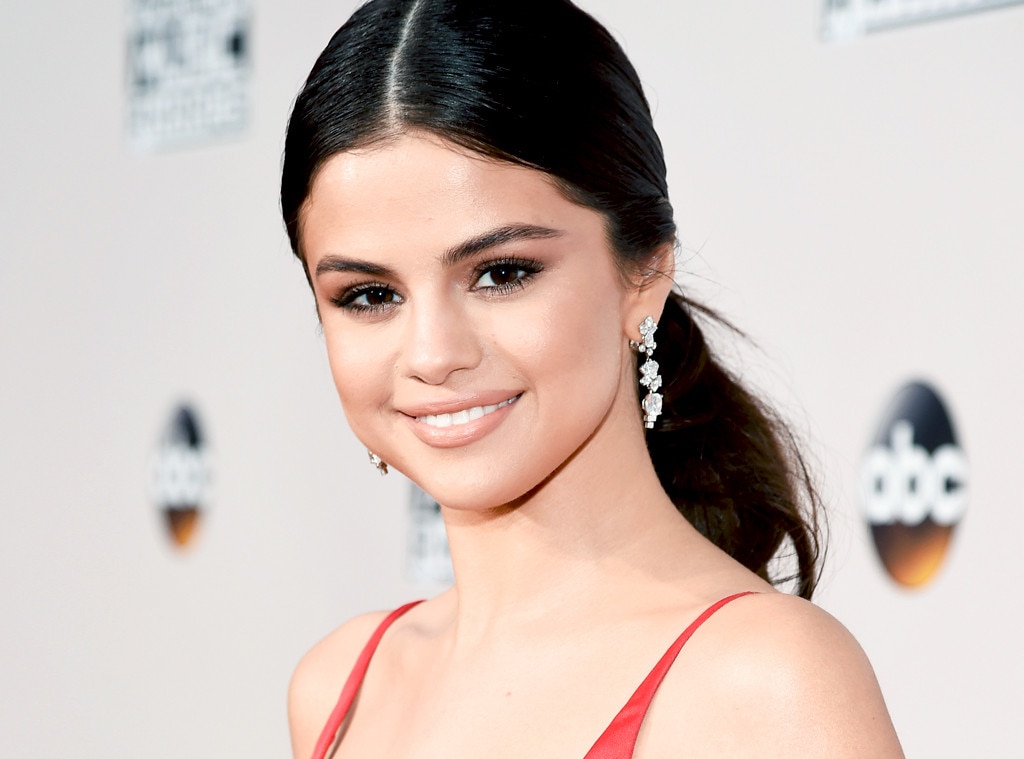 Valentine's Day isn't just any other day of the year.
Sure, gourmet chocolates, pricey flowers and mushy-gushy social media posts are all fine and good, but that's not what we mean. In our books, the 14th of February is simply another excuse to look Selena Gomez-status. Whether you're rolling solo or have a hot date on the big night, you're going to want to look the part (a.k.a. sophisticated, carefree and too-hot-to-handle all at once).
So how can you spice up your V-Day makeup to look different than usual? According to celeb makeup artist Mai Quynh, it's all in the details.

Tip 1: There is such a thing as too much makeup. "Go for something polished, but still wearable and touchable in case you wind up kissing," said the pro. If your date is wearing a crisp white shirt, you don't want there to be any chance of makeup transfer. Pro tip: Use a setting powder to finish your look and ensure this doesn't happen.
Tip 2: Define your features, starting with your eyes. "You can't go wrong with black liquid liner. It just makes you feel elegant and polished," noted the pro. Keep eye shadows neutral and natural, too. "If you want, you can add a light pink or white highlighter shadow."
Tip 3: Go big with the lashes. "I feel like lashes really set the tone for the eyes and really open them up," said Mai. If you're a falsies girl, the pro's all about it. Otherwise, why not pack on a few coats of mascara to really make them pop?
Tip 4: Aim for a subtle glow. "I love a cream highlighter because it melts into the skin," revealed Mai. You can either add it on top of the foundation or put it on first before foundation if you just want a hint of iridescent shimmer. "Just stay away from crazy glitter and contour," she said.
Tip 5: Matte lips are in. "Go with matte long-wearing lipstick, so if you do go to dinner or grab drinks, you don't have to worry about it coming off," she said. The pro recommended starting first with a liner, which adds an extra layer and helps the color adhere longer than usual.
Tip 6: Don't be too matchy-matchy. "I love a red lip for Valentine's Day, especially if you're wearing neutral colors like black or white," she elaborated. If you're already wearing a red dress, however don't go there. "I would do something more neutral on the lip if that's the case."
Pro tip: Don't just save these tips for V-Day. Whip them out whenever!