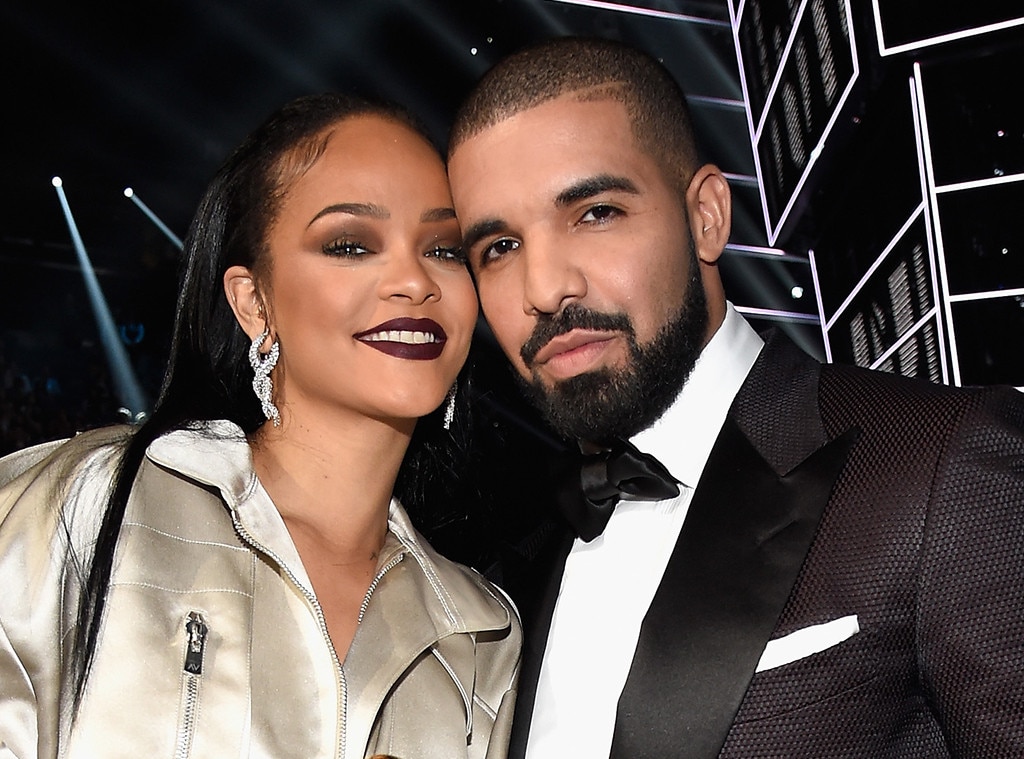 Drake didn't forget about Rihanna's 29th birthday.
Though the former couple split up a few months ago—and he's since been linked to Jennifer Lopez—the rapper shouted out to his old flame during his concert in Dublin on Monday night.

A fan caught the video in which Drake begins, "It's somebody's birthday today—somebody I have a lot of love for and a lot of respect for," he told the crowd as they started applauding and screaming with excitement. "So, instead of singing 'Happy birthday,' though, we just going to do this in Dublin. Instead of singing 'Happy Birthday,' we're going to set it off just like this..."
He trailed off as "Work," his collaboration with Rih, began playing.
Of course, the shout out should come as no surprise...We're used to Drake going above and beyond for RihRih (and many of his former loves).
Not only did he buy her a billboard before she was honored with MTV's Video Vanguard Award at the VMAs last year, but he also ended up taking the stage at the show to actually present her with the award. In his speech, he continued his grand gestures by confessing his longtime love for her.
"She's someone I've been in love with since I was 22-years-old," he told the crowd at the time. "She's one of my best friends in the world. All my adult life, I've looked up to her, even though she's younger than me. She's a living, breathing legend in our industry."
Looks like some feelings just don't disappear...Happy birthday again to the bad gal!