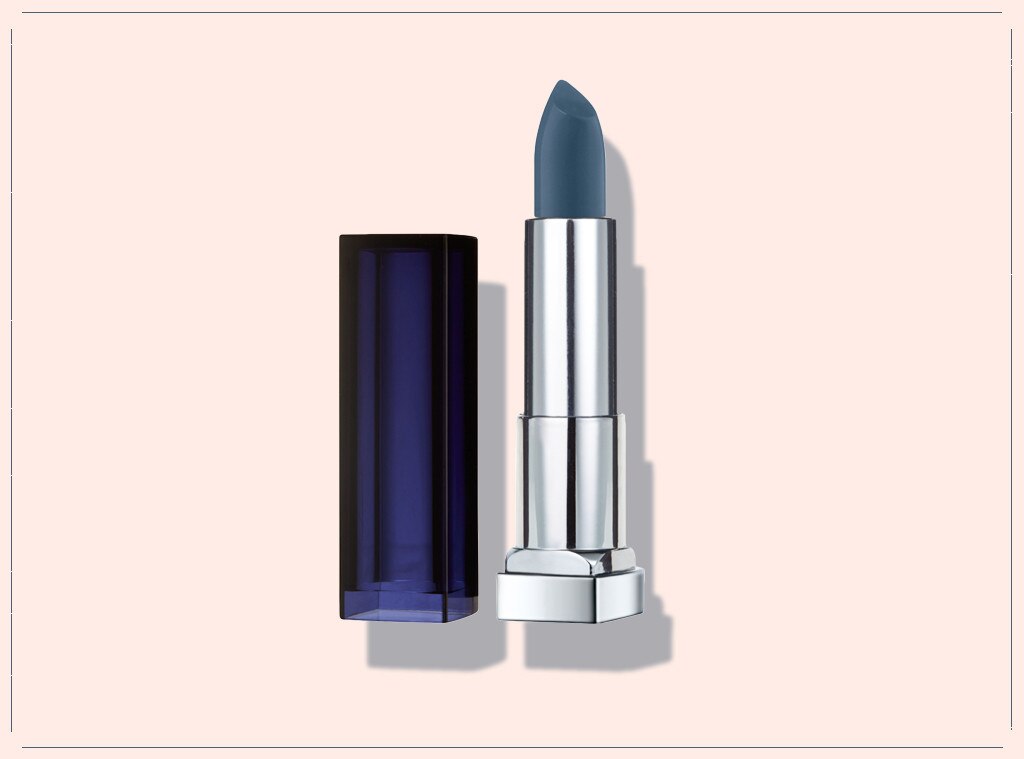 When it comes to lip color we all play it pretty safe.

You find that one staple shade and you wear it over and over again because, well, it's easy. Usually it's a more neutral hue, something you can sport in the A.M. while at the office, but still sophisticated enough for date night. We're not telling you it doesn't look good or to ditch your staple color all together, but why not switch it up? (And that doesn't mean you should reach for a predictable red or a burgundy either.)
Enter 2017's favorite new lip color. (Hint: It's bolder than that.)
So bold in fact, it seems like nearly every collection out there includes deeply pigmented hues of blue and purple. In the past, a vivid blue lip has been best reserved for Halloween, but celebs today are taking it for a spin. And if you want to try it too, we've got good news. The best, most universally-flattering shade we've tried happens to be Maybelline Color Sensational® Loaded Bolds Lipstick in Midnight Blue, which is insanely affordable at less than $10 a tube.
But here's the trick to pulling off teal lipstick: Let it speak for itself. In other words, keep the rest of your makeup look simple. All you need is a little foundation, a swipe of eyeliner and some mascara. Trust: It will look bolder than you're used to, but not nearly as intense as you'd imagine.
Give it a try Are you down to swap your usual shade for bold blue lips this season?