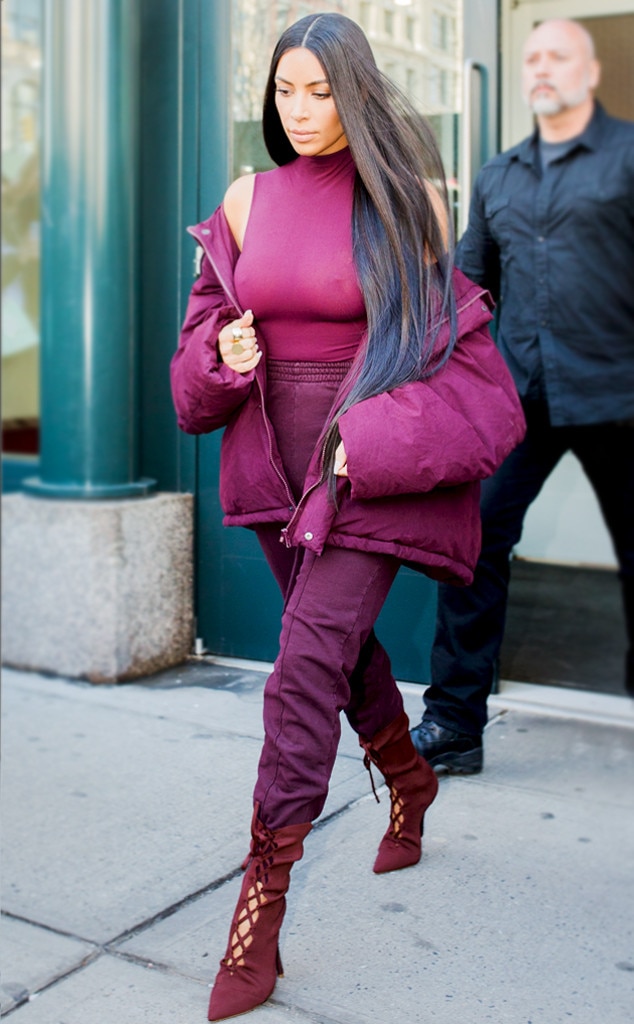 If you haven't noticed, there's a formula Kim Kardashian follows when it comes to her wardrobe.
Lately, however, she's been switching it up in small increments, but one key ingredient has stayed the same: the specific style of pointy-toed footwear.

No matter the outfit (whether she's dressed in head-to-toe Yeezy season 5 or she's rocking a striped Jacquemus blazer dress), the style star completes each look with either a lace-up, an ankle or a thigh-high boot with a sharply pointed toe.