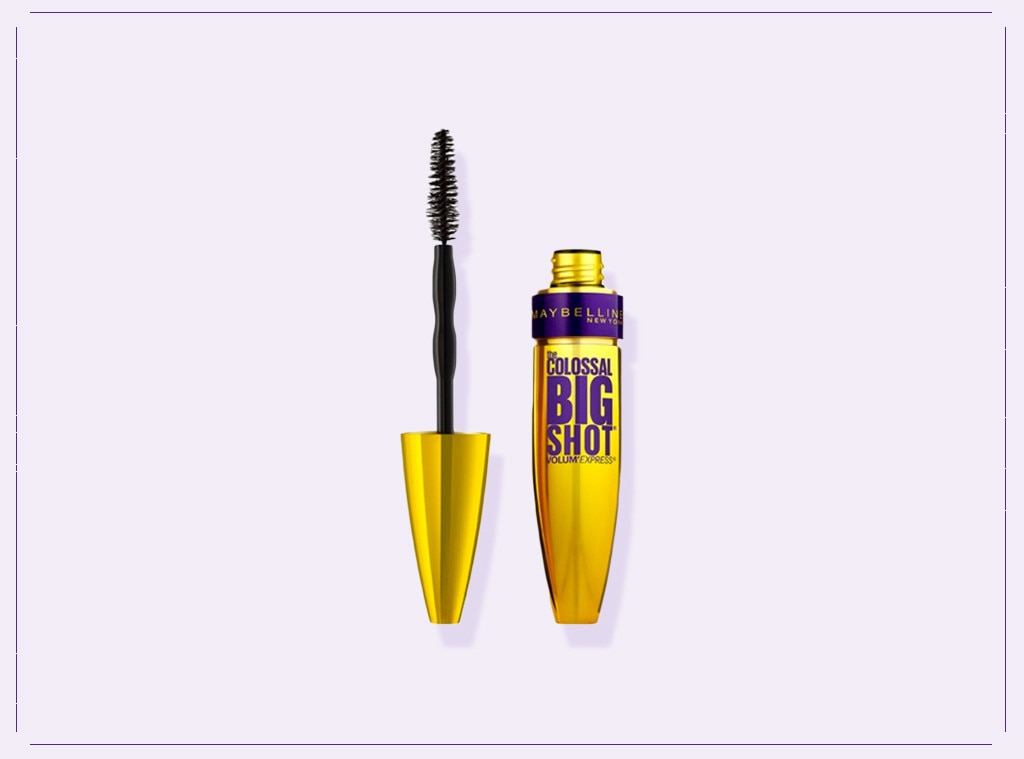 Any tube of mascara that promises fully-loaded volume in just one coat is seemingly too good to be true.

Call us crazy, but it usually takes a few swipes to get the volume we want. True, it all depends on what we're working with. For instance, those of us with thick, full lashes tend to be a little more lenient when it comes to picking out a mascara, but those of us with barely-there lashes need all the help we can get.
Regardless, when two editors stumbled upon Maybelline New York's highly-rated Colossal Big Shot Volum' Express formula, they had to give it a whirl. Here's how it stacked up.
"I have naturally long, dark lashes so I've never really met mascara that doesn't work in my favor," noted editor Diana Nguyen. "I was surprised that one swipe did actually make a big difference. The formula is lightweight so it doesn't feel clumpy, which I can appreciate," noted the editor. The formula also happens to include collagen, a plumping ingredient, which can't hurt either.
Another editor with less-defined lashes was also impressed. "My lashes are thin and curled, but also short. In mascara I want something that's going to elongate but define even the tiniest of my lashes," said Alanah Joseph. The main similarity between what both editors were looking for? Boldness. And eye-opening boldness is exactly what they both got.
Another big bonus? The wavy brush design. "I like the brush, because it didn't give me that spider-web, clumpy look," noted Alanah. "It separated my individual lashes in natural-looking way," added Diana.
Would they use it again? Absolutely—especially because the price tag is under $10.