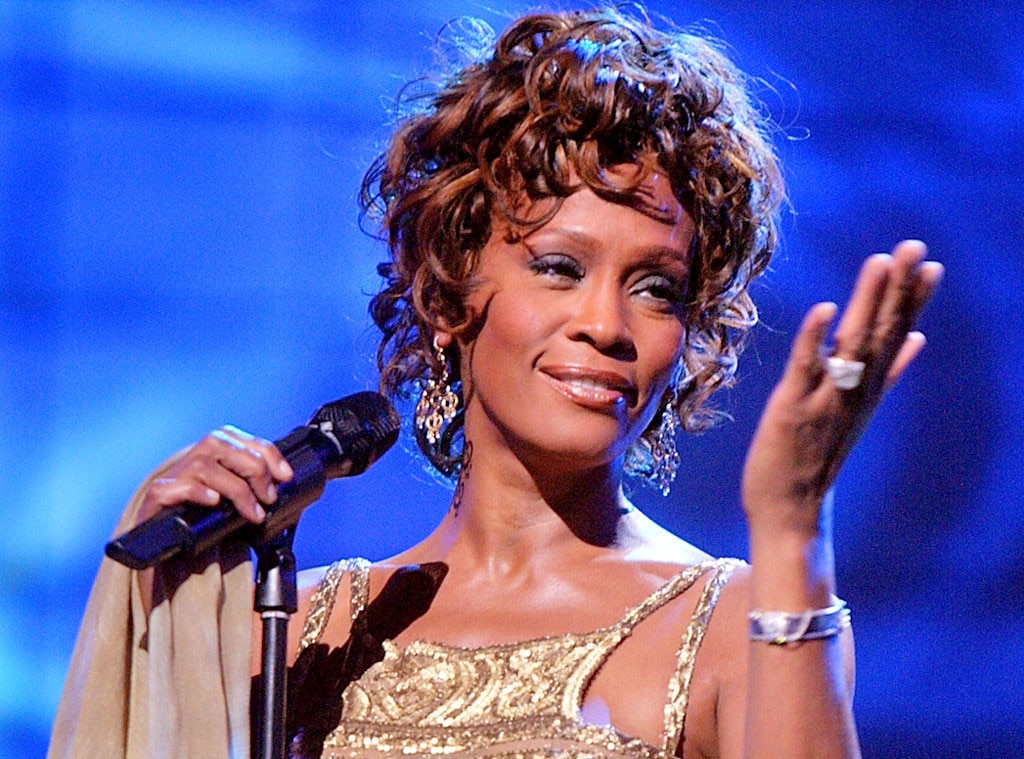 Today marks the fifth anniversary of Whitney Houston's death.
Many of us won't forget the moment we heard the musical icon had died on Feb. 11, 2012, but no one was more affected by the news than her close group of friends and family members.
Whitney had a tight-knit community surrounding her, which included her mother, cousins and a few famous friends and partners she had gained over the years.
So where are they now, five years later?

Bobby Brown Whitney was married to the R&B singer for 15 years, from 1992 to 2007. They had one daughter together, Bobbi Kristina Brown, who tragically passed away in 2015.
Today, Bobby is married to Alicia Etheredge with whom he shares two children, Cassius Brown and Bodhi Jameson Rein Brown. He continues performing with his band New Edition and released a memoir in 2016 called Every Little Step, which also dove into his rocky relationship with Whitney.
Clive Davis: The record producer gave Whitney her first worldwide recording contract with Arista in 1983, and they remained very close ever since.
He is now 84-years-old and the Chief Creative Officer of Sony Music as well as a big influence on the LGBT society. In 2013, he publicly came out as bisexual in his autobiography The Soundtrack of My Life, which has been made into a documentary and will premiere at the Tribeca Film Festival in April. He also says he's dedicated a big part of his life to making sure Whitney's legacy lives on.
"It's the fifth anniversary of her passing. The years go by quickly. But her music, her talent—I'm dedicated to making sure that people never forget her," he told People magazine this week.
Cissy Houston: Whitney's mother, Cissy, was one of the people who tried staging multiple interventions for the troubled singer when she was struggling with drug abuse.
She is now 83-years-old and continues to perform. In fact, in 2014, she sang backup beside Aretha Franklin during Adele's performance of "Rolling in the Deep" and "Ain't No Mountain High Enough" on The Late Show with David Letterman. She's also helped lead a Youth Inspirational Choir at the New Hope Baptist Church in Los Angeles.
Aretha Franklin: The iconic singer was friends with Cissy after they were in a gospel group together called the Sweet Inspirations. Cissy later sang backup for several of Aretha's songs and made her Whitney's "honorable aunt" in the '70s.
Aretha, 74, has been struggling with weight and health issues over the last few years, but has continued to perform. However, the Queen of Soul just announced this week that she will be retiring.
"I must tell you, I am retiring this year," she told Detroit TV station Local 4 Tuesday. "This will be my last year. I will be recording, but this will be my last year in concert. This is it."
Dionne Warwick: Whitney's cousin—a musical icon in her own right—said she spoke to Whitney the day of her death.
"She was so up and ready and happy," she recalled of their conversation. "She had everything in the world to live for. She had a new film that was an absolute dream to make and do. She was getting ready to go back into the studio to record. She was getting her vocals together."
Following her passing, Dionne struggled financially, filing for bankruptcy in 2013. She continues to make a living by releasing more music and performing.
Ray J and Brandy: Whitney was rumored to be casually dating Ray J towards the end of her life. They were often spotted out together at night clubs along with his older sister, Brandy, in the weeks leading up to her death.
He released the following statement after her passing: "Over the past few days I've tried to process the emptiness that I am experiencing. The world lost an icon but I lost a close friend. Nippy, I miss you so much! You were so happy and full of love. Your smile will live in my heart forever."
Brandy, meanwhile, told E! News, "It's just so unfortunate. Whitney meant everything to me—everything. She's the reason that I sing. It's crazy, so crazy."
Nick Gordon: Though she never legally adopted him, Whitney had taken Gordon under her wing and allowed him to live with her for more than 10 years after learning that his birth mother could no longer care for him. She raised him alongside Bobbi Kristina, who later ended up dating him.
In September 2016, a judge ruled Gordon legally responsible for Bobbi Kristina's death after he failed to appear for a scheduled court date. Brown's estate filed a wrongful death lawsuit against Gordon in August 2015, which alleged Whitney's late daughter died following a violent altercation with Gordon after which he placed her in a bathtub, unconscious, and injected her with a toxic mixture.
Bobby Brown and Nick have been involved in a public feud since his daughter's death.
After the September ruling, he released a statement to E! News saying, "I am pleased with the outcome of today's court proceedings. All I ever wanted was answers relating to who and what caused my daughter's death. Today's judgment tells me it was Nick Gordon. Now I need to process all the emotions I have and lean on God to get me and my family through this."