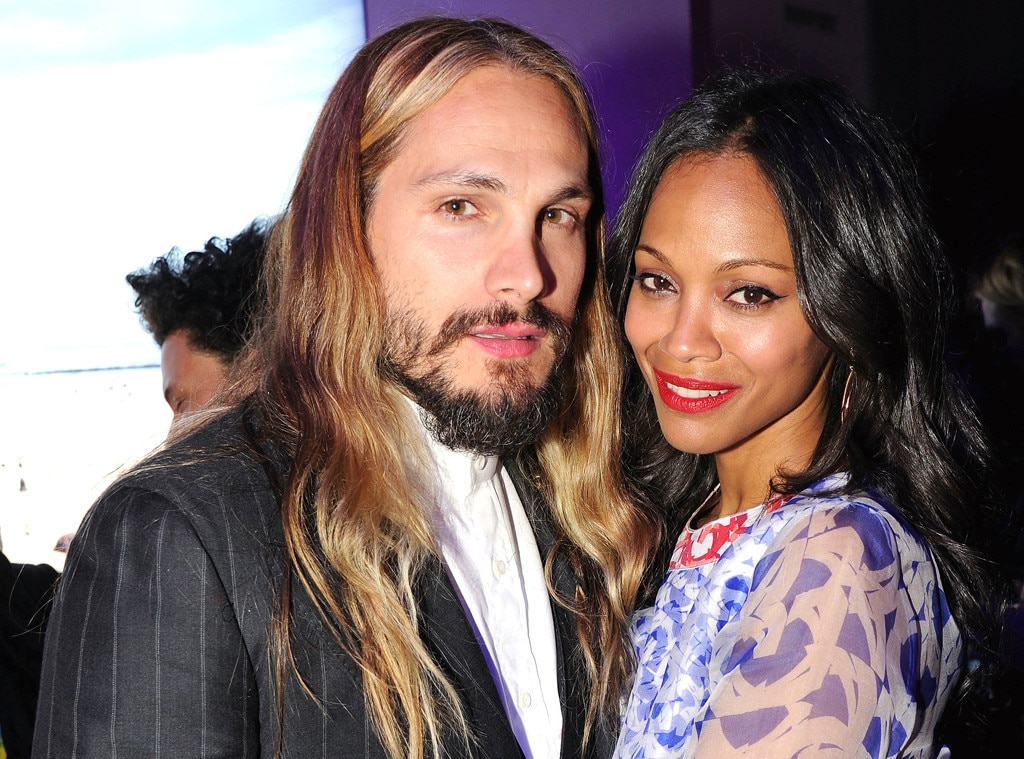 Surprise!
Zoe Saldana, 38, revealed on her Instagram page Saturday that she and husband Marco Perego, 37, have welcomed their third child, a baby boy named Zen. The actress, who was not recently pregnant, did not give details on whether he was adopted or born via a surrogate.

"Marco and I are elated to share the news of the birth of our son Zen," the Star Trek and Guardians of the Galaxy actress wrote. "We couldn't feel more blessed with the new addition to our family. #threeboys... oh boy!"
She included a photo of her and Perego's twin sons Cy and Bowie, who she gave birth to about two years ago, playing with their new baby brother. None of the children's faces are shown clearly.
Saldana is notoriously private about her personal life and while she has sometimes posted photos of her kids on Instagram, she has opted to keep their faces obscured.
She was last seen in public just two days ago, at a party for Los Angeles Confidential's winter issue, which features her on the cover.
In January, she and Perego attended the premiere of Live by Night premiere in Hollywood.