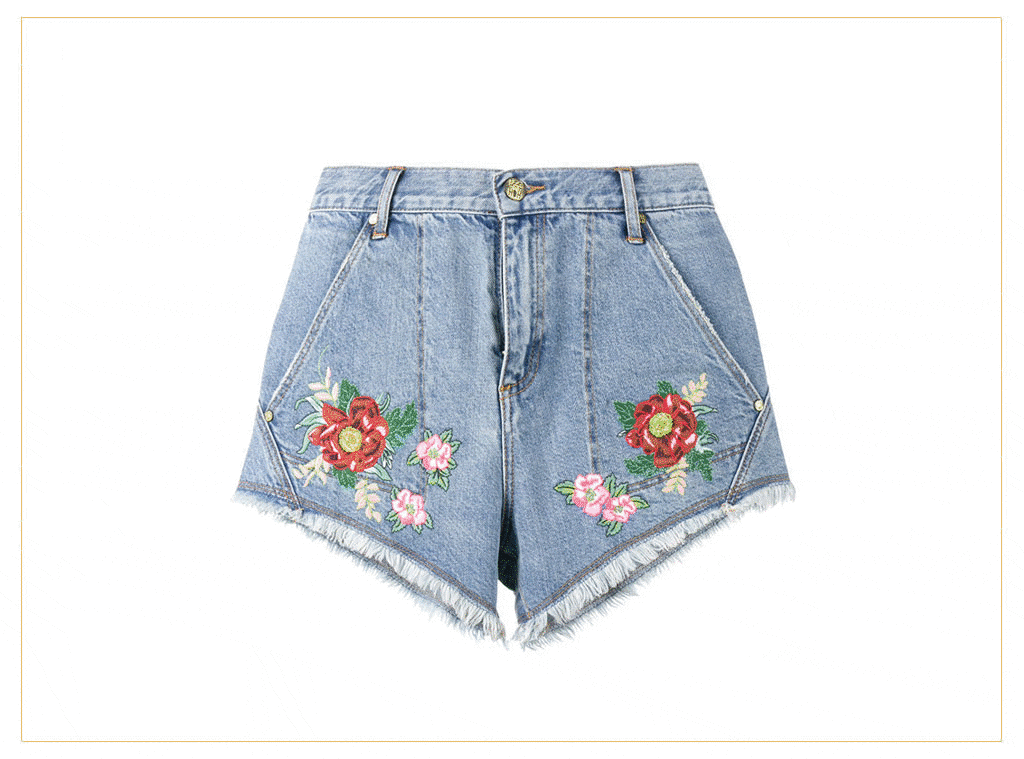 It's no surprise that you'll have denim shorts on repeat all summer long.
That being said, are you wearing the right kind of denim shorts? Anyone can pull on any old pair of cutoffs and look fine, but why look just okay when you can look too hot to handle?

Trust: If you go the high-waisted route, your legs will automatically look so much longer. Even if you're wearing flats (we're with you if sneakers and sandals are your summer footwear of choice), defining your natural waist is a strategic wardrobe tweak that will make all the difference (i.e. legs for days).
Whether you prefer a baggy mom-jean style, itty bitty short-shorts, or the kind adorned with colorful embroidery, the options are endless.
Just as long as you hike 'em up, you're good to go!

Let's be honest: You want 'em all.