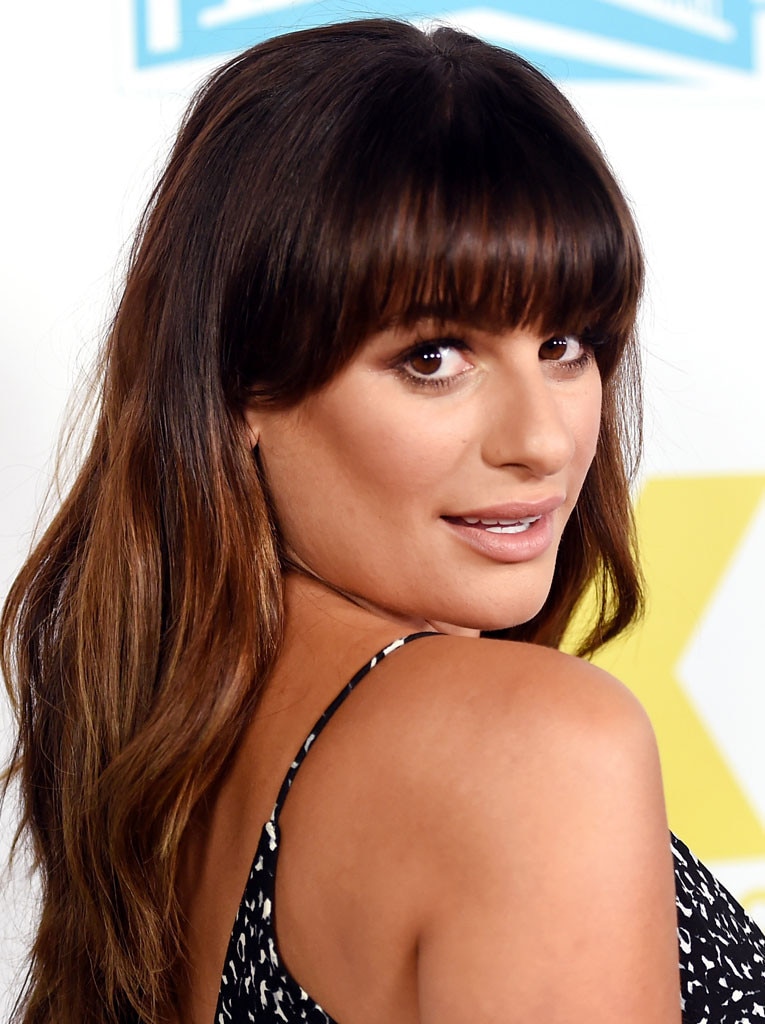 If your hairline is thinning or breaking, this article is for you.
Let's be honest: flat irons are a blessing. With a flip of a switch, this tool can turn the curliest hair pattern into straight, sleek tresses. But, the refined look comes at a price. Breakage and burns are just a couple of the reasons that celebs like Tracee Ellis Ross and Alicia Keys have embraced their natural hair.

Even if you decide to throw your straightened hair in a bun, there's a high chance that you used a flat iron on your hairline, just to lay down your edges—and, it's causing major damage. Or, if you have bangs, like Lea Michele, overexposing the front of your hair to heat can diminish its health.
Good news: You don't have to subject your hairline to the damage of flat irons and hot combs anymore. The Azure EdgeStick Edge Control Styling Stick makes it a lot easier and safer to straighten your roots, according to Tresemmé celebrity hairstylist, John D, whose client roster includes Lea Michele, Maya Rudolph, Olivia Munn and Ellen Page.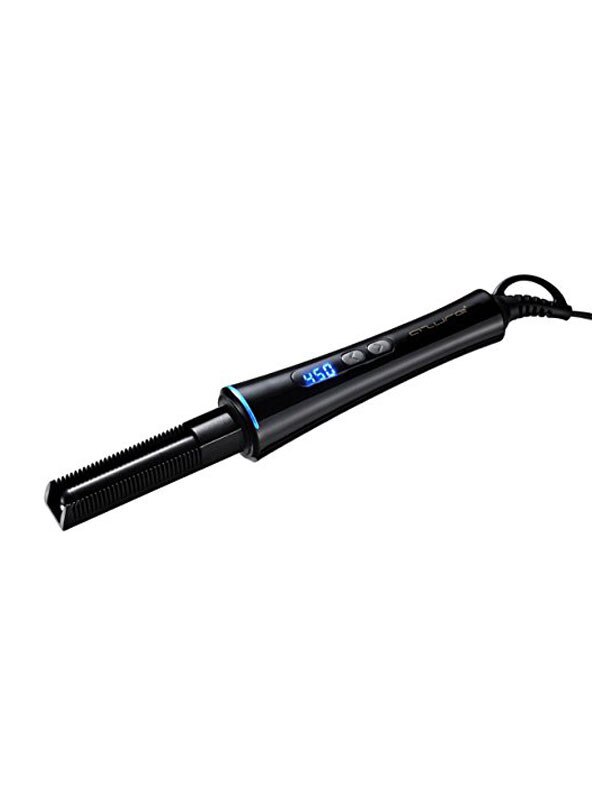 "It's the best. You can get the hair right along your hair parting," he revealed to E! News. "One of my clients is Maya Ruldoph and some times we don't have time to straighten everything. By using this along the edges and the part, you can at least straighten what's seen the most."
The ceramic styling tool includes a singular heating barrel in the center of two combs that remain cool. Tourmaline-coated, the tool minimizes heat damage (in comparison to a metal hot comb), and allows you to safely straighten baby hairs and the nape of your neck with no concern for burns.
The beauty expert uses the tool in combination with Tresemmé Keratin Smooth Color Smoothing Serum to keep hair hydrated and tamed throughout the day.
"[The smoothing serum] is super hydrating. It's full of vitamin E, has a UV factor to help protect hair from the sun, and it's good to combat humidity. It's a great product for summer," he revealed.
If your summer plans include straight hair, you need these products.