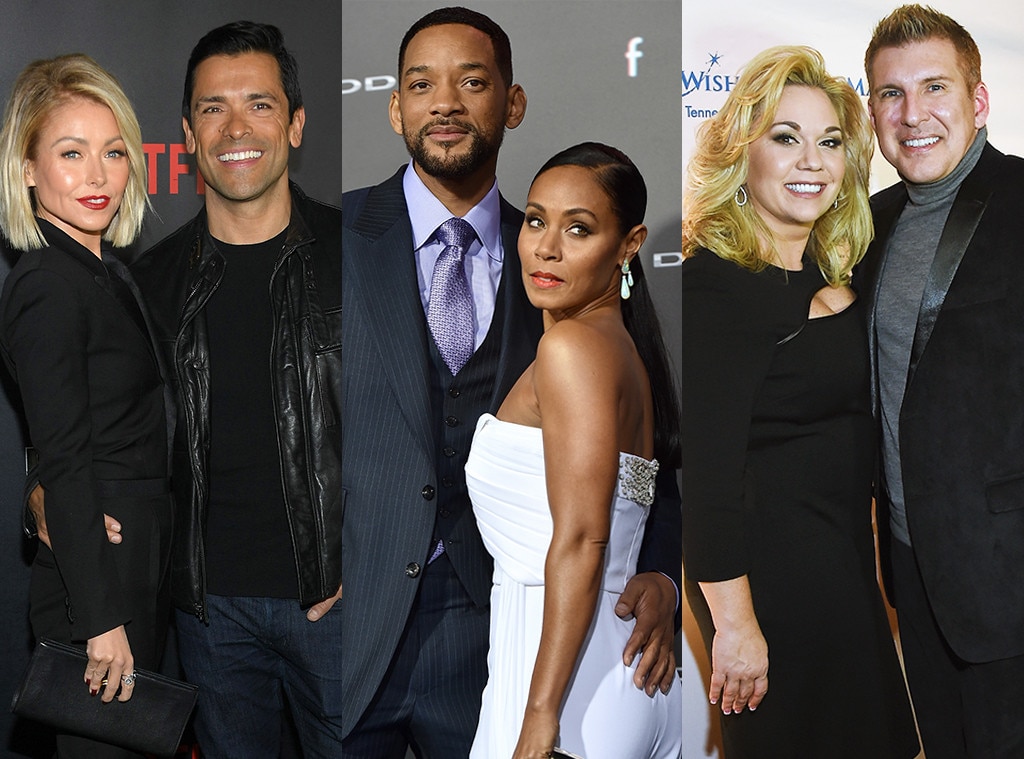 Whether couples want to admit it or not, everlasting love in Hollywood isn't exactly the easiest task.
In a city where relationship statuses fluctuate month after month, some pop culture fans may even be quick to say "love is dead" whenever a major breakup hits the press.

Ultimately, many A-list couples have managed to defy the odds and remind fans that romance is alive and well.
In honor of Couples Week , i am celebrating 10 couples who have passed the 20-year milestone in their marriage. In other words, these
As to what's their secret to keeping the spark alive, we'll let them explain in their own words.



1. Will Smith and Jada Pinkett Smith: Gifts and presents are sweet, but so are a few thoughtful words. "You have been the greatest gift to me in that way, by being a fire of inspiration in my heart," Jada recently shared on social media. "I love you always. To the king of kings."
2. Harry Hamlin and Lisa Rinna: In between gushing over her hubby on Real Housewives of Beverly Hills, Lisa recently admitted there is no secret to a happy marriage. "It's just work. It takes work. It takes communication. It takes some luck, a lot of mutual respect," she told BravoTV. "I think we got really, really lucky."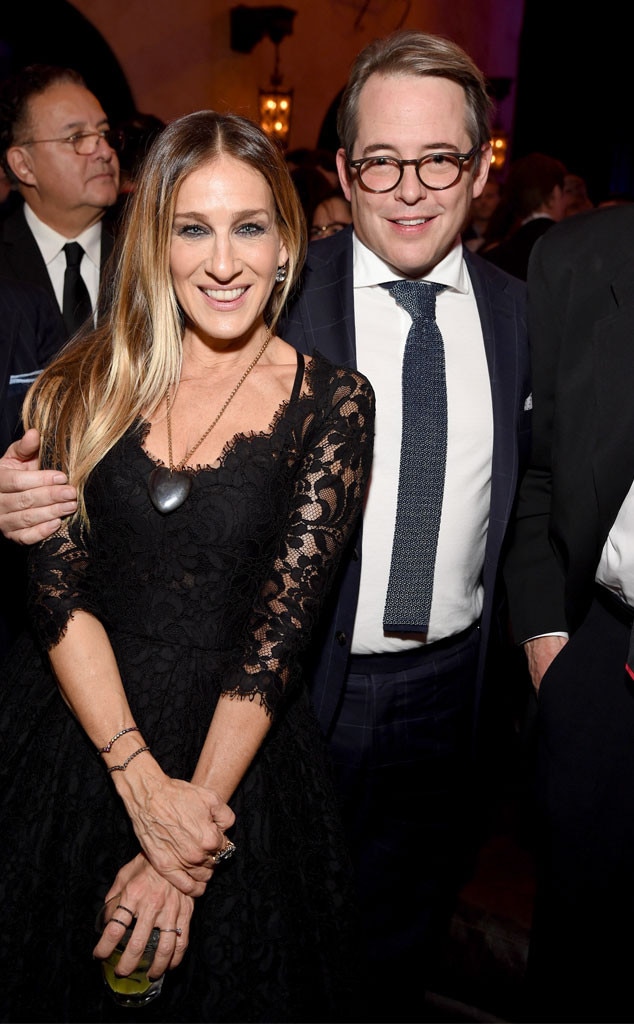 Michael Kovac/Getty Images for AFI



3. Sarah Jessica Parker and Matthew Broderick: Sometimes the best relationships start from solid friendships. "We really are friends beyond everything else and we talk a lot," Matthew told Meredith Vieira when sharing his advice to couples. "Keep talking I guess, I know how cliché that is. Too much silence is definitely not a good idea."



4. Sylvester Stallone and Jennifer Flavin: While the couple still has a few more months to go until they ring in 20 years as a married couple, the love was clearly visible during a recent appearance on The Ellen DeGeneres Show. He was "the sweetest guy I have ever met. I mean I just fell in love with you when I met you," Jennifer shared. Sylvester later joked, "Basically just keep my mouth shut and don't cause waves."
5. Candace Cameron Bure and Valeri Bure: While celebrating her 20-year wedding anniversary, the Fuller House star admitted that things aren't always perfect. Faith, however, can provide a helping hand. "I couldn't be more proud to be here and love my man the way I do," Candace shared on social media. "Neither of us are perfect, far from it, and will continue to make mistakes because we are human. God's word and His grace see us through—striving to be the best of ourselves in Him. To God be the glory. Thank you for an awesome 20 years together. I pray for another 60. Amen."



6. Kelly Ripa and Mark Consuelos: While hanging out together on Watch What Happens Live after their 20-year anniversary, the couple was asked to share their secrets to a happy marriage. "We really dig each other. I'm really crazy about her," Mark gushed. "We keep it going! I'm bananas over my wife."
7. Todd Chrisley and Julie Chrisley: Sometimes, it's okay to get "freaky" in a relationship. After celebrating 20 years, Todd shared how he celebrated. "I think you have to be willing to get in there, roll up your sleeves and get your hands dirty and be loyal and faithful and honest with each other and open communication and a lot of sex," the Chrisley Knows Best star joked to E! News' Jason Kennedy.



8. Tom Hanks and Rita Wilson: If there's a common theme amongst these couples, it's the simple fact that they really do like each other. "Rita and I are blessed because we really like each other and we always have," Tom once shared on 60 Minutes. "We weather a storm here and there, it's no big deal, you can get past it."



9. Meryl Streep and Don Gummer: They may be one of Hollywood's most private couples, but Meryl always gives a shout out when it counts. When accepting an Oscar, the actress said, "First I'm going to thank Don because when you thank your husband at the end of the speech, they play him out with the music, and I want him to know that everything I value most in our lives you've given me."



10. LL Cool J and Simone Smith: While sitting down with Oprah Winfrey, the couple was asked what makes their marriage work. Take some notes, fans. "Definitely putting God first. We both come from a spiritual background," Simone shared on Oprah's Next Chapter. "And compromise, a lot of compromise. Picking your battles, respecting each other."