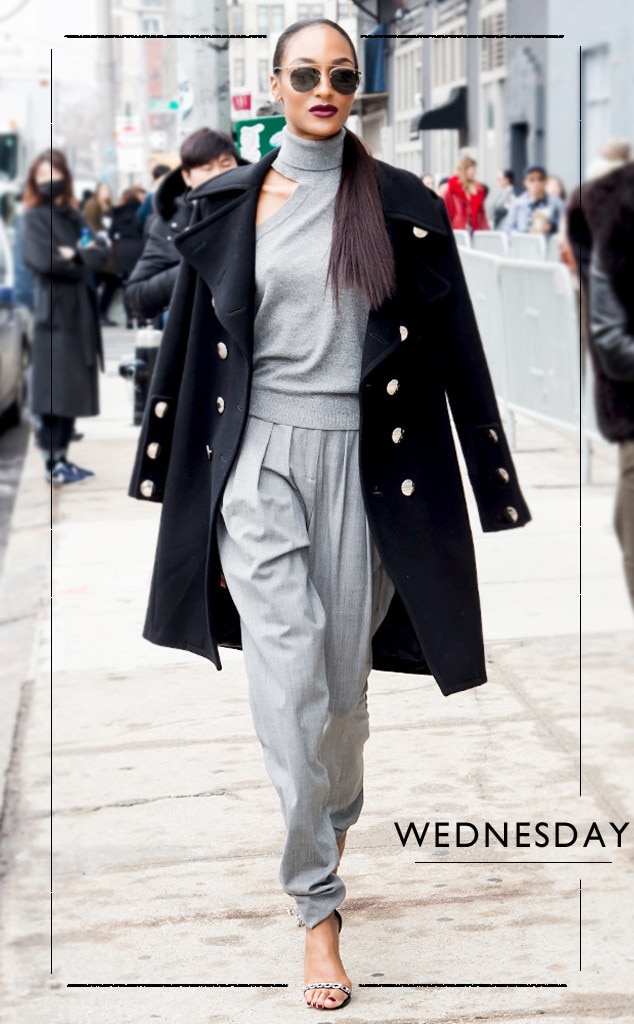 Let's just say this week's fashion isn't for the light of style.
A (faux) fur jacket, printed pant, shoulder-less top, platform Chelsea boots and a mermaid skirt all made an appearance this week—and we're not mad about it. Celebs made bold choices (read: took major risks) in the wardrobe department and it absolutely paid off.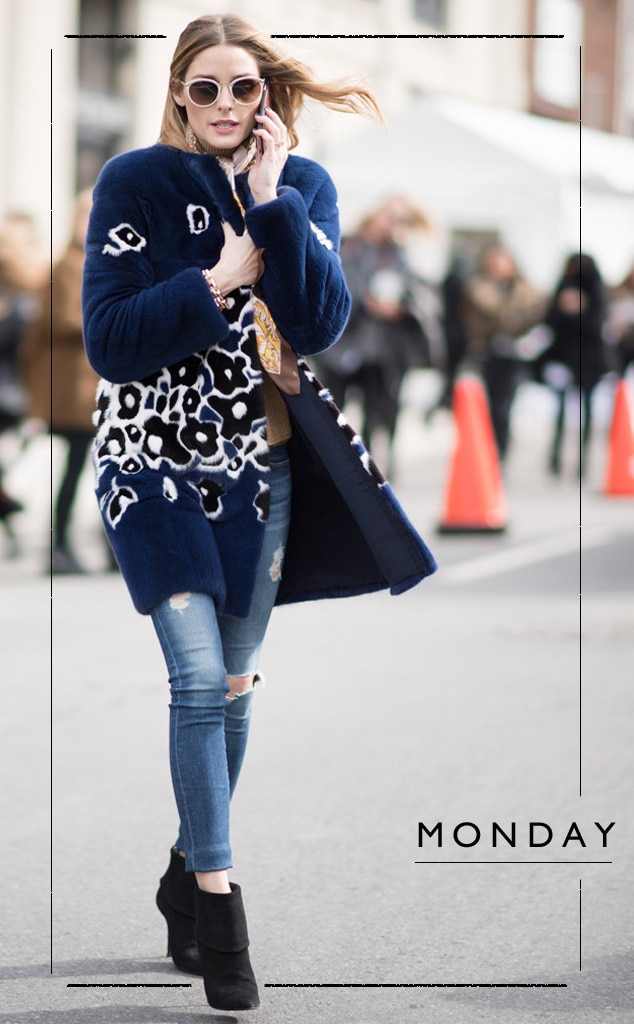 Just look at the '70s-esque flower power statement Olivia Palermo 's making in that navy coat. It's a blast from the past served to us in a modern way, thanks to the outfit's cropped denim counterpart. Get dressed today like you normally would, then find the most colorful (or just loud-patterned) outerwear you own and throw it over top. Instantly, you've refreshed an otherwise boring look and it took little to no effort to do.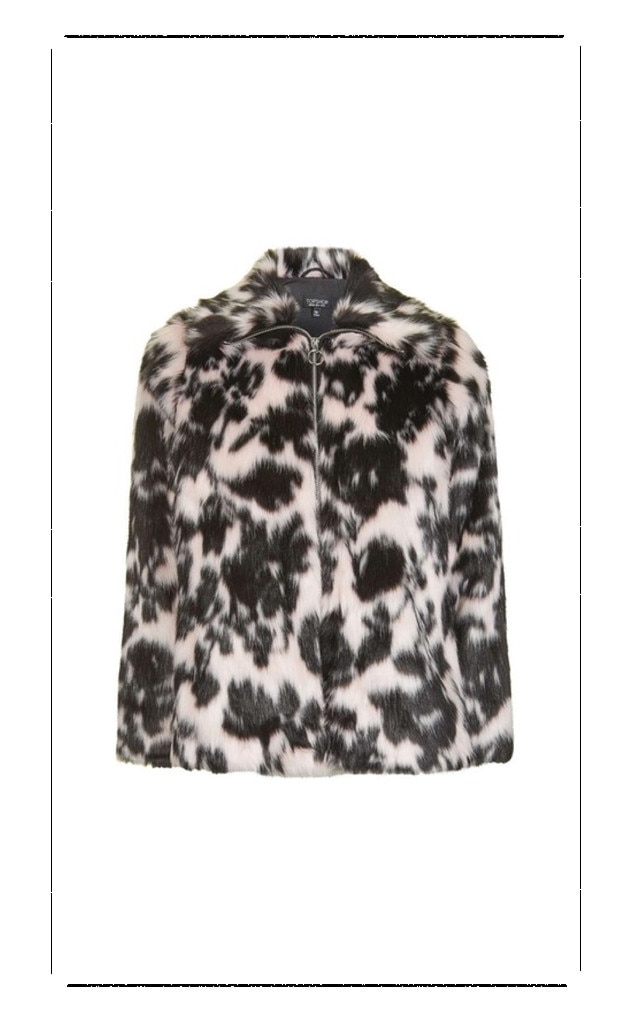 Diane Kruger, however, chose to keep her bold statement under wraps—literally—by wearing them underneath a long, elegant coat. But we're here to encourage you to let your printed pants shine! If you want to keep the secret, follow the actress' lead, but if you're open to outfit alternatives try wearing a cropped jacket with the bottoms.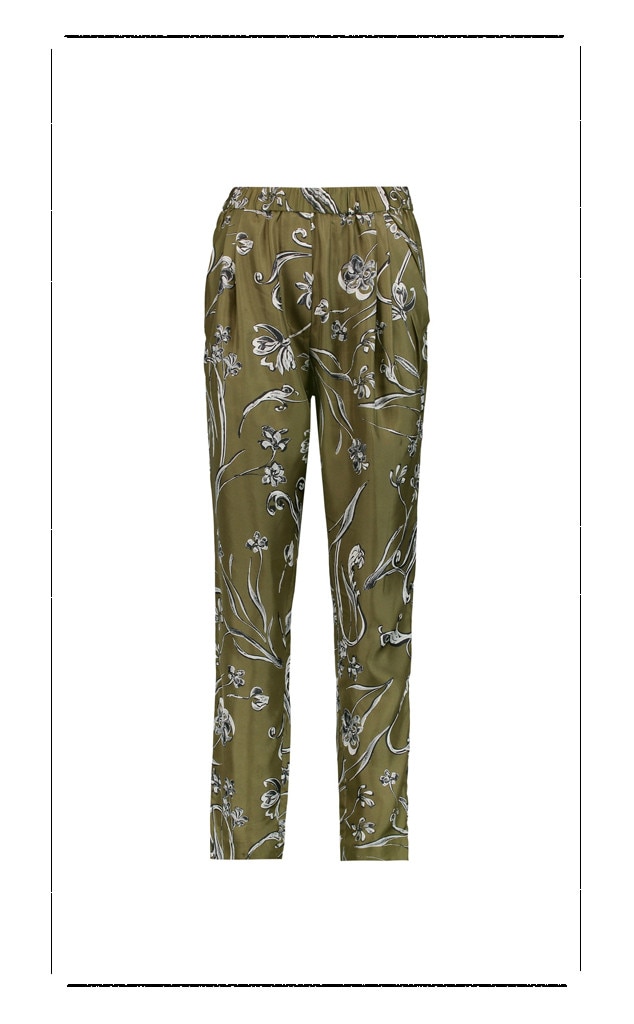 If you're a big fan of showing décolletage, winter probably isn't your favorite fashion season. But Jourdan Dunn (and her Michael Kors Collection sweater) have a fix for you: shoulder-less, turtleneck tops. Wear them as you would any normal top, just with a dash of attitude.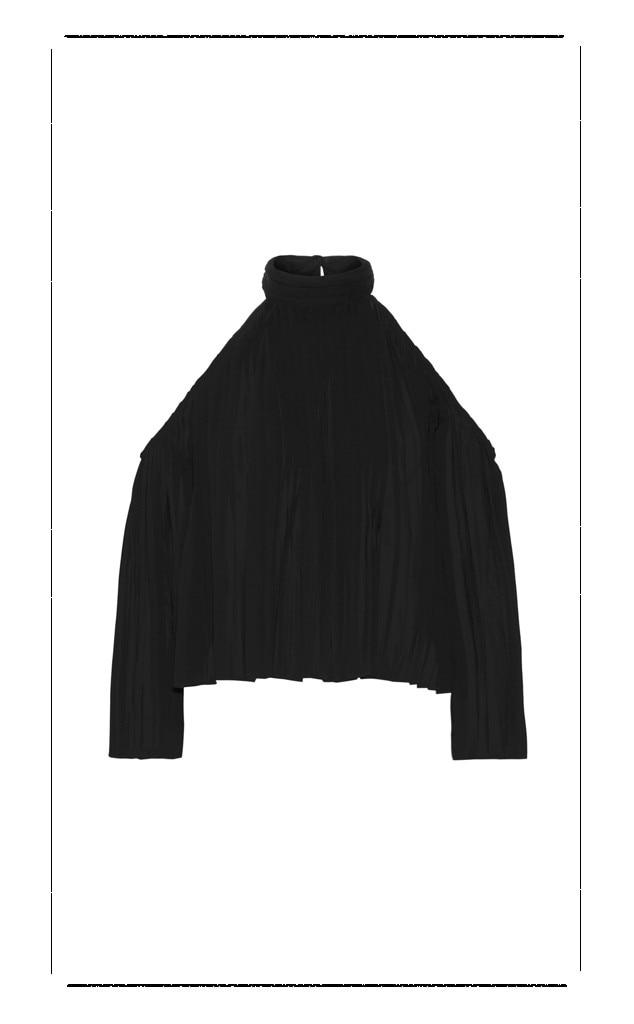 The pattern-pairing going on with Blake Lively's black-and-white ensemble is expertly executed. When it comes to mixing prints, the most important element to keep in mind is color. As long as your shades look good together, you can do no wrong.
Katy Perry's punchy look is courtesy of Marc Jacobs, but that's not to say you can't achieve the same at home. Start with a killer pair of platform Chelsea boots (the singer's had a bit of a wedge, too), some leggings or leather pants and play with some army green.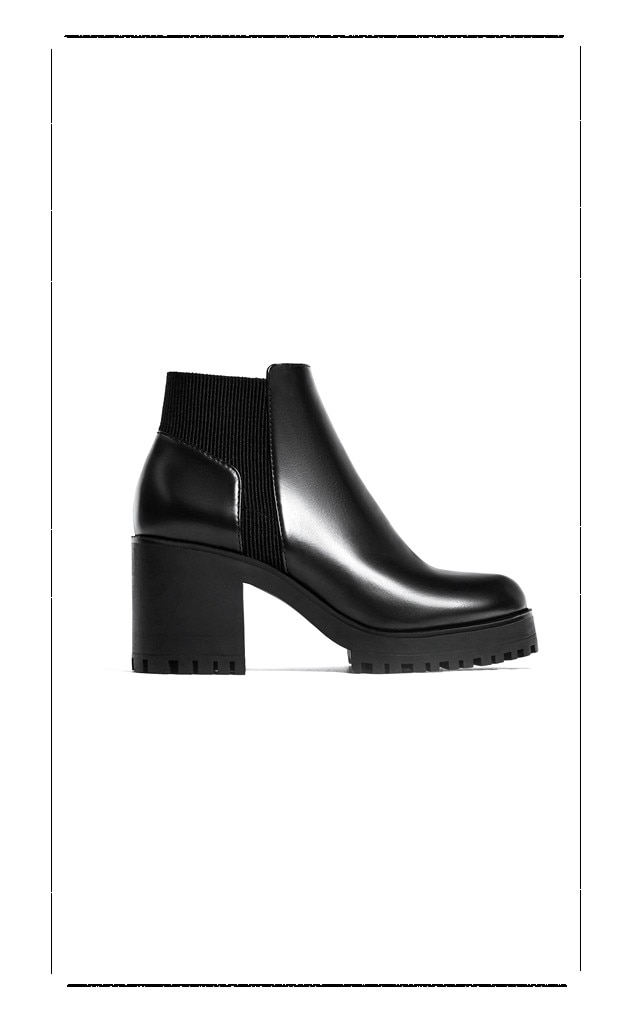 Now put your best style foot forward and walk into the next workweek like Olivia, Diane, Jourdan, Blake and Katy.