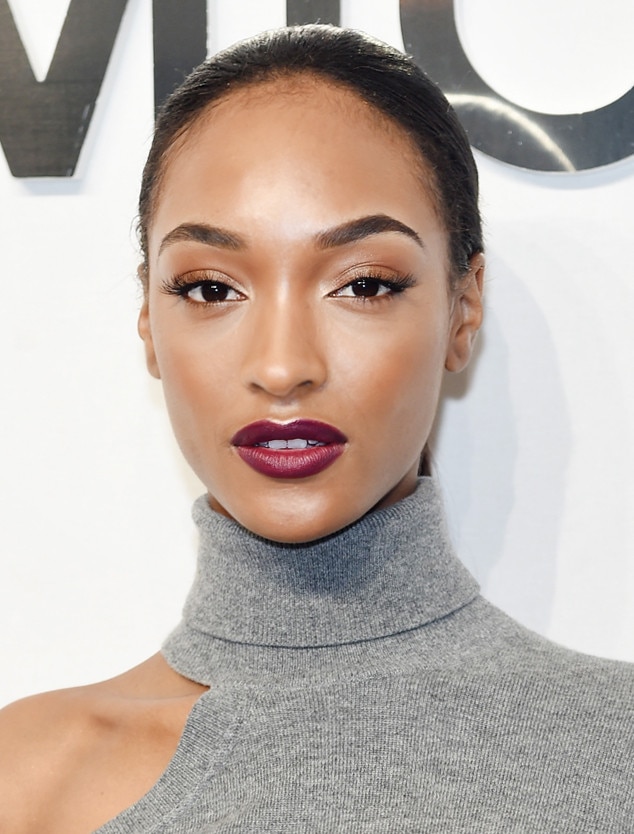 Lip liner is one of those makeup bag essentials that has been around forever.
But really, how often can you say that you use one? Sure, celebs like Jourdan Dunn often use it to define and perfect their lipstick on the red carpet, but in real life we tend to be a little lazier about our everyday makeup routines. But say you do wear lip liner daily. You're probably only wearing it the one way, wouldn't you say?

Get ready because celeb makeup artist Emily Oliver has four unexpected uses that will have you falling in love with the product all over again.
Use It to Make Your Lipstick Last Longer: Here's a tip: Think of lip liner as a lipstick primer. "Fill in the entire lip with lip liner to make lipstick last longer and define the pout," shared Emily. It's that easy!
Use It to Fake a Fuller Pout: For this look, use a matte waterproof lip liner that stays put. "Choose a color a shade or two deeper than your natural lip color and gently draw outside the lip line," explained the makeup artist. That way, when you put your lipstick on, your lips will look instantly fuller—no injections needed!
Use It As an Eyeliner: Lip liners come in tons of colorful shades and can double for eyeliner—if you're going for a playful look. "I like to use my signature hot fuchsia pink lip liner to wing up and out toward my temples for a fun look," said the pro. One word of warning: "Be careful with certain dyes near the eye area. If it ever stings make sure to take it off immediately," noted the expert.
Use It as a Tattoo Cover-Up: "If I need to make tattoos disappear for a gig, I use an orange or red lip liner (depending on the tattoo ink color: green, blue or purple) on them to neutralize the color before I camouflage with concealer and product," noted the pro. It might take a bit of practice, but this is a pretty genius hack.
Tell me: Do you have any alternative ways you like to use lip liner?