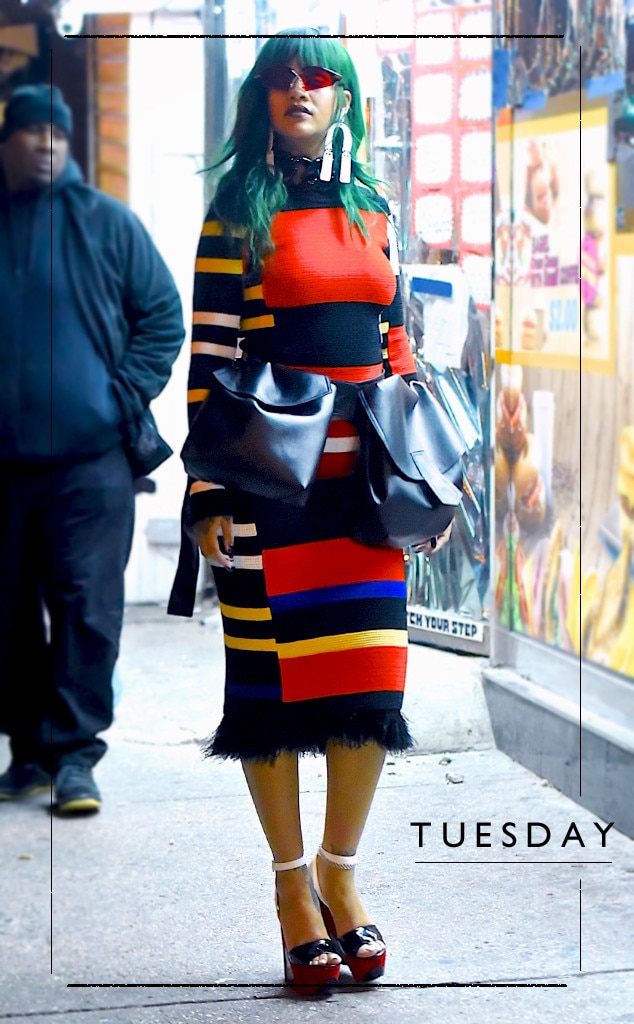 It's a big week for fashion.
Both New York and Los Angeles are booming with events surrounding new collections. So, of course, our favorite celebrities are out and about, dressed to the nines. It's clearly still winter in NYC, yet spring garments have reinvigorated our taste buds for style and provided a warm signal of an end to the cold. Check out the best outfits of the week!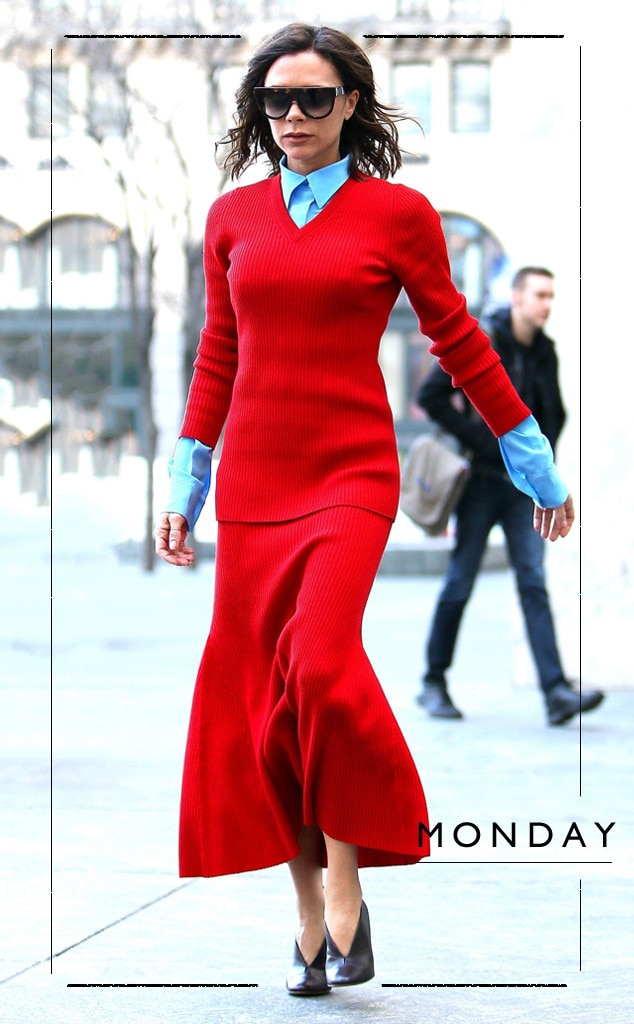 Victoria Beckham
is stunning ahead of her SS17 show, in the perfect winter-to-spring transitional ensemble. The designer is rocking a red ribbed sweater with the matching skirt from
her namesake line
, paired with a classic blue, collared blouse. Bright colors are great way to look like spring, without sacrificing warmth.