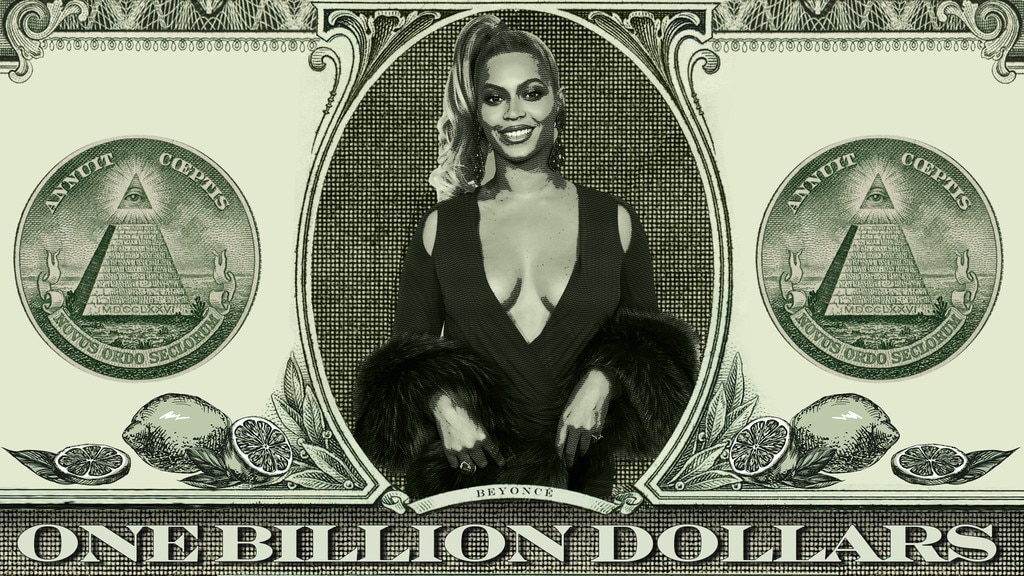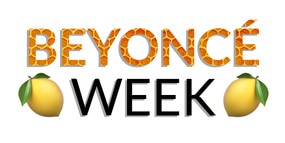 On the surface, Beyoncé is perfect. She has a perfect daughter, perfect hair, perfect music, perfect performances, the perfect Instagram. Even when her marriage was fraying a little at the seams, it was still perfect. She made Lemonade, after all.

But underneath the surface, Beyoncé is...still perfect. This isn't the place to come for a big reveal into some secret skeletons in her closet. Because, news flash: Even Bey's skeletons are perfect.
That said, there's really no point in any mere mortal comparing themselves to the great B. While that mug is right, we do have the same hours in a day as Beyoncé, but the big difference is she just has a lot more people to help her get through those 24 hours. The process of going from regular person to Queen person is a very long and arduous one. There isn't really anything that the singer does that doesn't come after careful consideration and very strategic planning.
So sure, a person could spend a lifetime thinking of all the reasons why they're inferior to Bey, but why not marvel at the machine at work instead?
It Takes a Village
And by "village," we mean "entertainment and management company" founded by Beyoncé. Parkwood Entertainment (named for the street she grew up on) does everything from music and video production to marketing, and puts out movies and tours starring Beyoncé. Its staff is a mix of family and friends who have been around the star for decades and experts in the field who just happen to be kindred spirits. But the one thing that unites all of them is fierce loyalty and a full dedication to their fearless leader.
The company has over 50 employees and an office high up in a midtown Manhattan tower, and spends most of its time working on the Brand of Bey. She has a publicist, of course, who, as many publicists do, oversees a wealth of clients, although we'd be keen to assume that Mrs. Carter is her main focus. There's a brand management team, which helps secure sponsorships, tours and other lucrative deals. There's an assistant, whose responsibilities and overwhelming luck we can't begin to imagine, and who achieved brief Internet fame when this video of her boss mouthing "Stop it" surfaced. And there's a bodyguard...actually, make that several bodyguards. Who are we kidding?
Glam Squad, Assemble
Have we overused that it takes a village maxim yet? Because for an A-list celebrity's appearance it really does. Most members of the Beyhive would attest that every single one of these people in employ are unnecessary (on account of natural beauty, duh), but try to tell that to someone who has to be in front of a camera almost every waking second of their life. For starters, the sheer number of outfits that Beyoncé wears in a week (or a day, sometimes) requires the work of several stylists. Her look starts with Ty Hunter, who picks out looks for magazine shoots or big events like the Met Ball, and the baton is passed over to Marni Senofonte, who has handled the Formation Tour, the Super Bowl performance, and, yes, all of Lemonade.
Then it's on to hair and makeup. Props go out to Sir John, who handles all things face-related, and Kim Kimble, her primary hairstylist. But one would do best to remember that for situations like big appearances and performances, there is a team of experts circling at all times. And who could forget Marco Borges, of 22 Days Vegan fame? The expert in all things fitness serves as Bey's nutritionist and personal trainer, so you rest easy knowing that someone is overseeing pretty much everything that goes into her mouth and every step she takes. That's our assurance to ourselves as the reason why we don't look like her, and we're sticking to it.
Top-Secret Music
If she didn't invent the surprise album drop, she certainly perfected it. She's nothing if not painstaking about keeping her music under wraps and free of leaks, and when it is time to release it to the public, it's go big or go home. There was the completely-out-of-the-blue self-titled album in 2013, which also changed the game with its visual album format. Or the release of "Formation," which came a day before last year's Super Bowl performance, which came minutes before announced a world tour. Or the much-anticipated HBO special, which was kept a mystery until airing, when it was revealed as yet another visual album.
Even if she simply put out a mixtape on Spotify, you can bet that it came after a whole lot of research and debate and expert decision-making. What does this do, exactly? Well, not much, but it makes everything on her terms. Sure, it keeps any possible critical reception from influencing fan reception, but something tells us that wouldn't really matter anyway.
Social Media Strategy
The most impressive thing about Beyoncé's social media presence is that she absolutely does not need it. Unlike some stars who rely on their Instagram accounts to further their fame or promote projects, her star power would not diminish at all if she stayed off the Internet. Even as it stands, she rarely tweets, and her Instagrams almost always go up without a caption. Instead we're left to interpret the meaning behind what's often a flood of photos, like a Rothko painting at the National Gallery of Art.
Yet somehow the result still feels incredibly personal, like it's speaking directly to us. We're often shown images about information that we already know—the paparazzi caught the Carters on vacation weeks ago, and then suddenly our feeds rattle with a half-dozen shots of the family in their beach villa—yet they feel groundbreaking. That's the point. We have no insight into this phenomena other than that no matter how aware of it a person is, they still fall prey, helpless but to squeal out in awe at each portrait.
Yet, a closer investigation reveals that the photos are all far more professional than they are personal, and may as well have been for a magazine shoot. Bey is incredibly secretive about the person or team who stands in charge of social media (unlike other celebs, whose Instagram handlers are near-stars themselves), but the public was given a glimpse into what might be in her HBO documentary, which discussed the hours and hours of personal footage she keeps on hand at all times. And let's not forget that remarkable mirror reflection shot, in which the world was treated to the best glimpse behind-the-scenes of all time.
It Just Got Personal
Have you ever sat down and counted out everything you know about Beyoncé? It turns out that almost all of that information comes from the singer herself. It's all perfectly-calculated mathematics: They give people just enough to keep them interested, so that no one pries too much. It's like feeding us just enough that we don't ravage through the cabinets for expired potato chips, but not so much that we're too full to get off the couch.
Any personal news that does come through the pipeline does so in her own words, after being carefully crafted. She rarely grants interviews (perhaps one every few years), and she even appeared on the cover of Vogue while simultaneously refusing a sit-down with a reporter. The eventual writer of the cover story had to settle for a think-piece that was done with zero contact with Bey's camp. Not surprisingly, no outright reason for these decisions has ever been given, but one has to imagine it stems from the lack of control in a one-on-one conversation. Beyoncé is not going to stand for being misconstrued or the subject of a click-bait headline.
As such, everything comes at the exact planned moment, whether it's a vacation photo on her website or a pregnancy announcement. If Bey is releasing information, there is a Reason-with-capital-R for it. Just look at the aforementioned pregnancy announcements. The first, with Blue Ivy, came during a freaking VMAs performance. Now we're not saying that she's able to conceive, magically, based on an upcoming award show, but show us someone else who could pull that off. And this time around word of the soon-to-be-twins comes right before the Grammys (and a much-anticipated Coachella headlining gig).
A person could make themselves crazy digging for a conspiracy theory in the mix, mostly because you'll never find it. It exists, sure, but not for our mortal eyes. We'll never see behind the curtain, and Beyoncé will remain our eternal wizard, ruling over her emerald city with the greatest of grace. It's Bey's world, and we're just living in it.