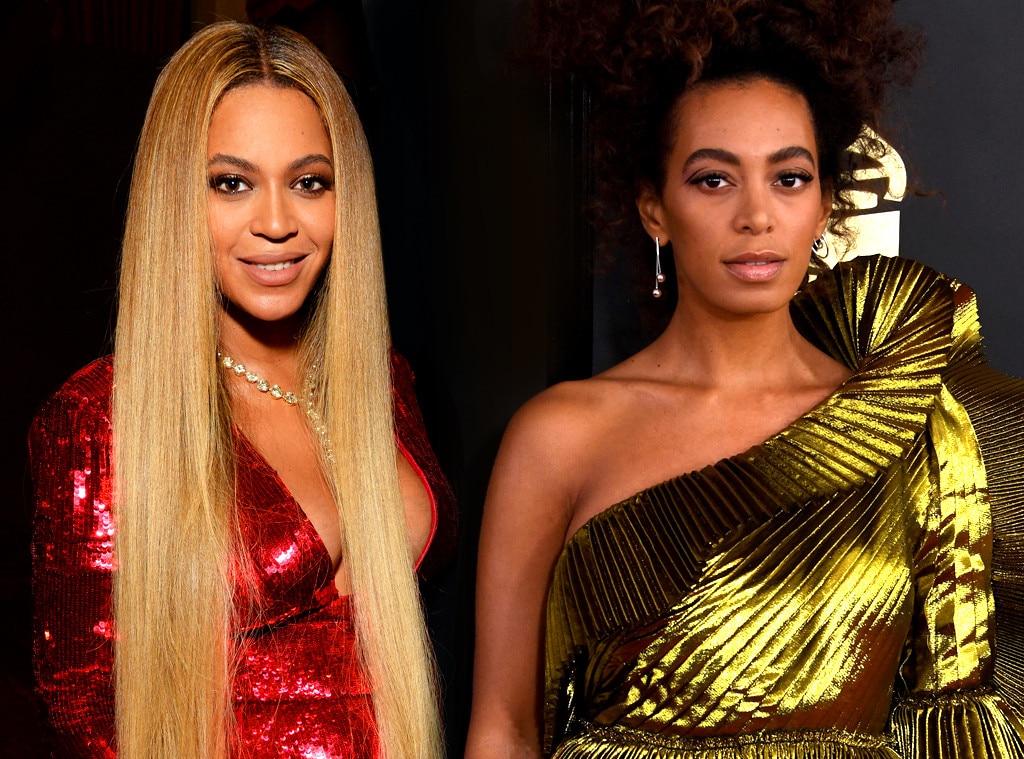 It seems like Solange Knowles and Adele are on the same page.
When the "Hello" singer took the stage to accept the biggest award at the 2017 Grammys for Album of the Year, she admitted she didn't feel she could accept it because she thought it should go to Beyoncé.

Solange decided to speak out with similar feelings, taking to Twitter (in tweets that have since been deleted) to express her opinions about the show.
"There have only been two black winners in the last 20 years for album of the year ," she wrote. "There have been over 200 black artist who have performed."
She continued, "Create your own committees, build your own institutions, give your friends awards, award yourself, and be the gold you wanna hold my g's.
As we explained before, Adele's entire acceptance speech was dedicated to Beyoncé.
"I can't possibly accept this award, and I'm very humbled and very grateful and gracious, but my life is Beyoncé, and the album to me—the Lemonade album, Beyoncé—was so monumental, and so well thought out, and so beautiful and soul-bearing," Adele said.
Then, addressing Bey directly, she said, "We all got to see another side of you that you don't always let us see, and we appreciate that. All us artists adore you. You are our light. The way that you make me and my friends feel, the way you make my black friends feel is empowering, and you make them stand up for themselves. I love you. I always have. And I always will. Grammys, I appreciate it."
When she went backstage, she broke her award in half (a la Mean Girls) to give a piece of it to Queen B.
"Like I said in my speech, my Album of the Year is Lemonade. So, a piece of me did die inside, as a Beyoncé fan—not going to lie," Adele said. "I was completely rooting for her, I voted for her. I felt like it was her time to win. What the f--k does she have to do to win Album of the Year?"