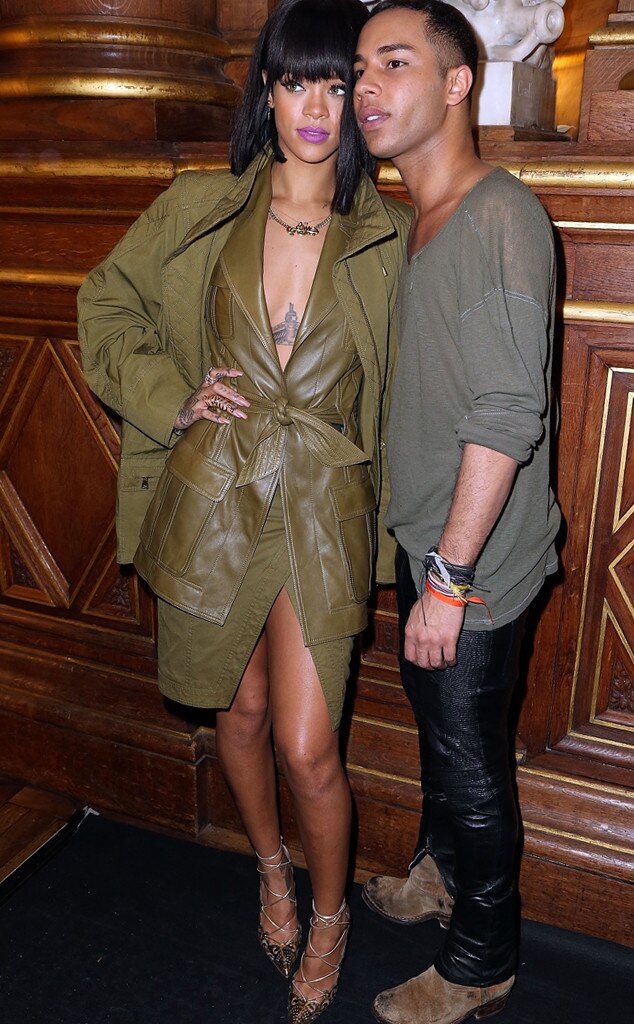 What does it take to join the Balmain Army? Turns out, it has very little to do with your clothes.
Last Sunday, Balmain's first-ever LA flagship opened its Melrose Place doors, and high-end shopaholics went absolutely nuts...for good reason. In celebration of this, sources sat down with the brand's creative director, Olivier Rousteing, to chat his famous muses, his love for the city and, of course, what it would take for us to join the ranks of his celeb besties (like Rihanna and Kim Kardashian) as part of the Balmain Army.

(And if you're unfamiliar with Olivier and his band of celeb BFFs a.k.a. soldiers, here's your much-needed refresher. Chrissy Teigen, Rosie Huntington-Whiteley, Rihanna, Jourdan Dunn, Justin Bieber, Joan Smalls, Kris, Kendall and Kylie Jenner, Kim, Khloe, and Kourtney Kardashian and Kanye West are just some of the infamous army's core members. (Casual, right?) So it should come as no surprise that the designer couldn't just pick one muse.)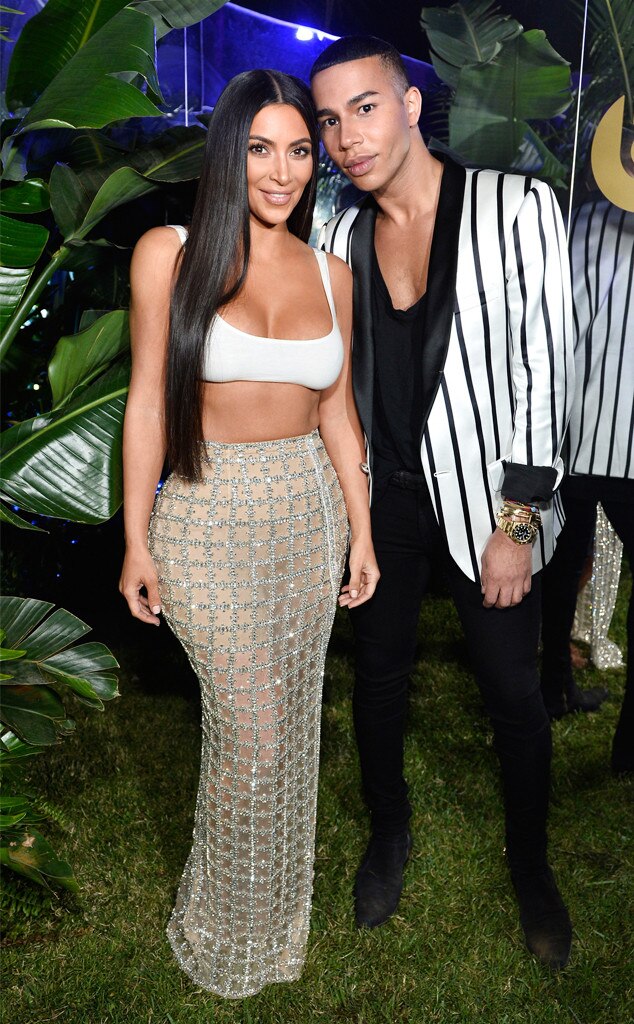 Stefanie Keenan/Getty Images
On why he chose to open up shop in LA...
"There are no words to express how happy I am to be here with you," he told us. "It's really emotional for me because it's been a dream of mine since I was a kid. For a Parisian like me, I think of LA as having this incredible energy with a young and fresh spirit. The freedom of LA is something unexplainable. You can't feel this anywhere else, and the store's collection reflects that. It's all about the glamour of Balmain and also the rock and roll of LA. This is LA to me, this mix."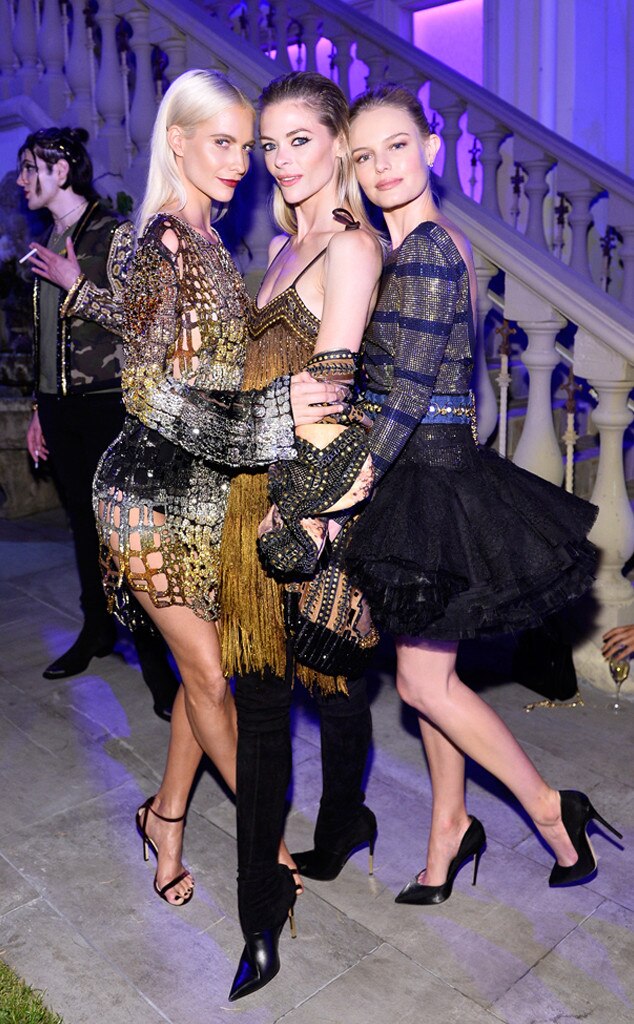 Stefanie Keenan/Getty Images
On what makes a Balmain muse...
"I would say I have muses. I don't have just one," he confessed. "I love diversity and I think Balmain is all about diversity. I don't believe in just one person because I believe in so many, who are so different. They make Balmain relevant to me. No matter your color, no matter your body shape, no matter your age, you're part of the Balmain Army because of your confidence and because you're revolutionizing the world."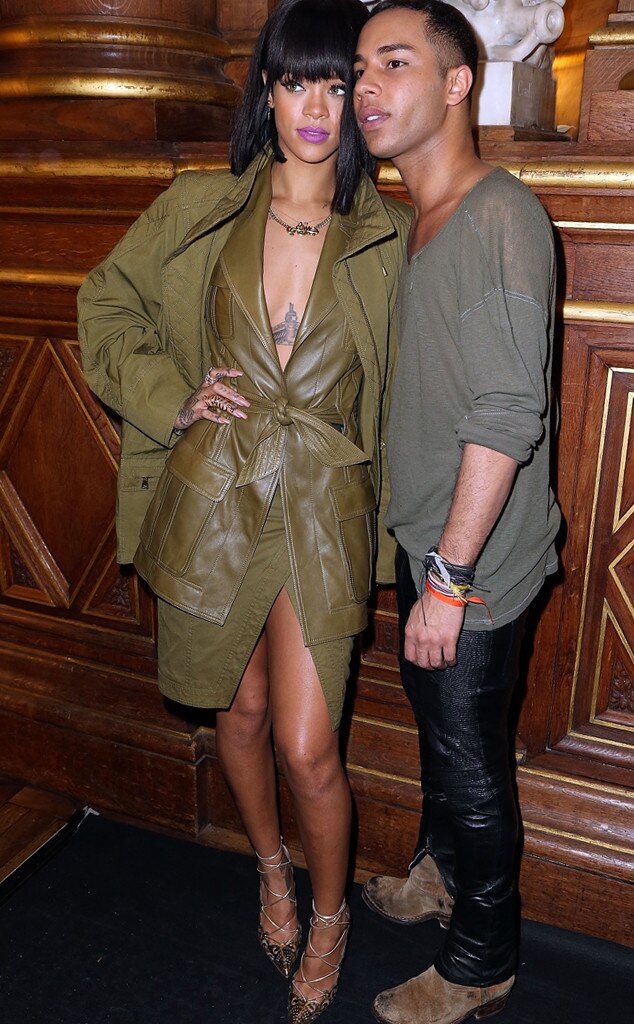 Michel Dufour/WireImage
On who his muses are...
Olivier continued, "I would say there are four women who are really important to me—I'd consider them my muses. I would say Rihanna because she's the most incredible music icon. She knows how to mix a boyish thing with a feminine thing. She's tough, so beautiful and I think she's obviously an icon for fashion as well because the way she dresses, speaks and moves, I always say I could marry her.
Brigitte Macron
, the First Lady of France, because she's the chic Parisian and, politically, I love what she represents."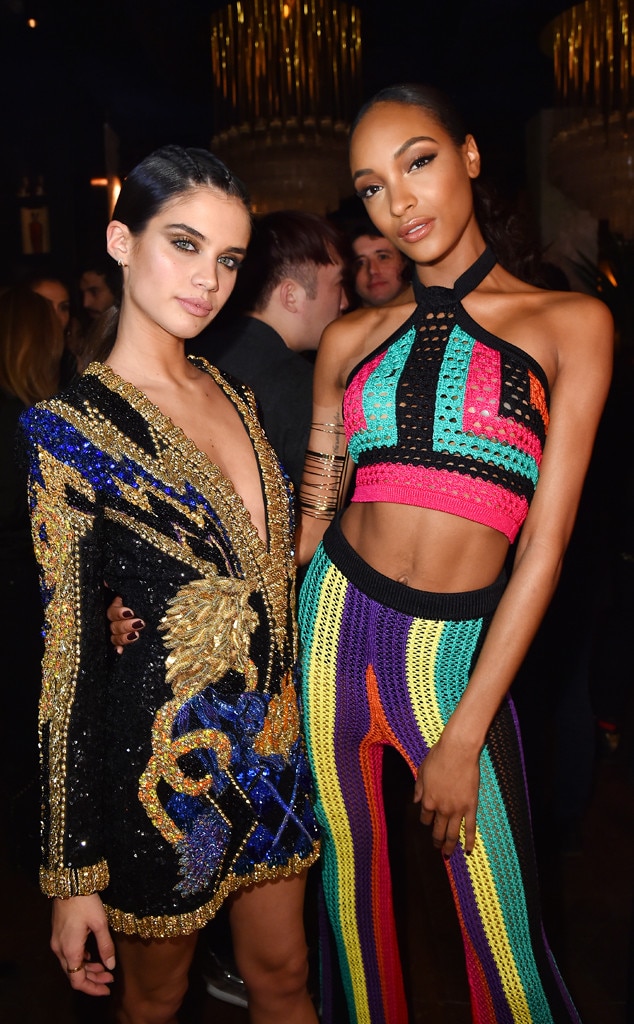 Jacopo Raule/Getty Images
"I would say Kim because she's beautiful, sexy, daring, and amazingly humble but at the same time she knows what she wants. She's also a strong woman I believe in, and now she's my friend. And I would say
Jane Fonda
because she's, again, such a strong woman with a great talent. She's funny and beautiful with a strong personality, so I'm obsessed with her." So, basically, if you want "in," strength is key."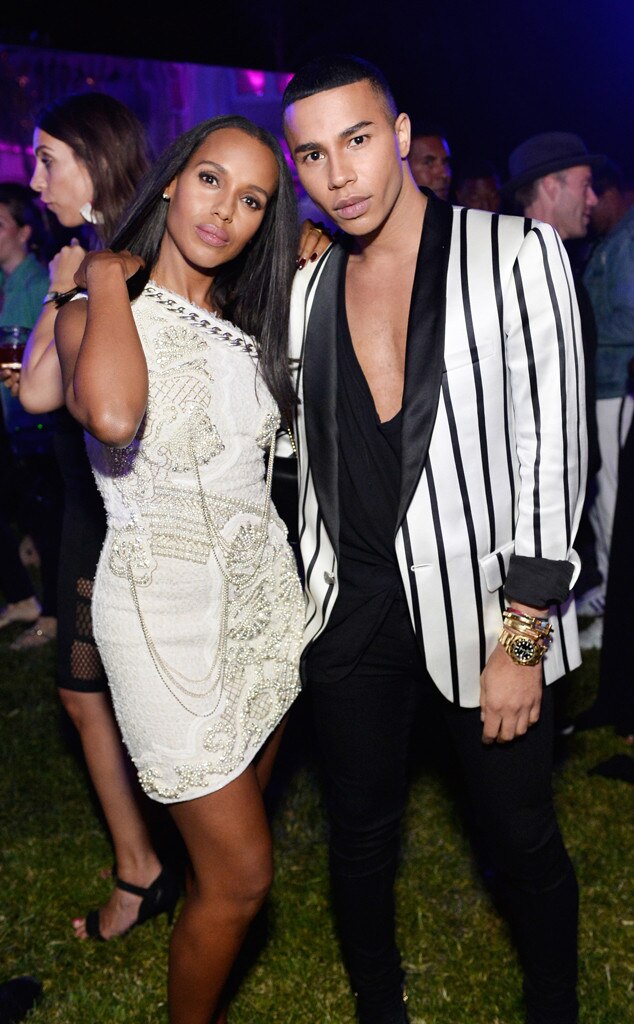 Stefanie Keenan/Getty Images
On what it takes to be a member of the army...
"The Balmain Army is made up of strong soldiers," the designer noted. "And why soldiers? Because I know no matter what business you work in it's all about fighting against so rules. You need to prove yourself, to show, to believe in yourself no matter your choices and you can't be afraid to take risks. It's more than just models or fashion, these girls believe in topics that are really important and current—like diversity."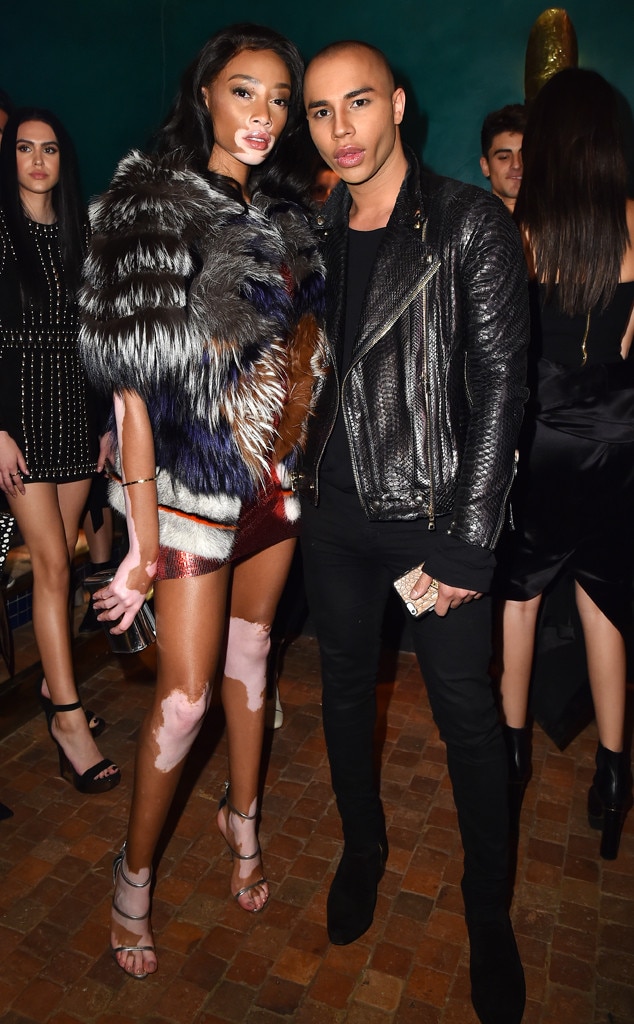 Jacopo Raule/Getty Images
"To me, diversity is a really important topic and to push the boundaries of diversity in fashion, you need to be strong, to be tough and I think you can really see that with Balmain—through my castings, through my different campaigns. I believe in the really young girls, like the Millennials, but at the same time I'm obsessed with
Claudia Schiffer
,
Naomi Campbell
and
Cindy Crawford
who did my campaign two years ago. I think this is the Balmain Army: strong women and strong men who have something to say. Give a revolution to the world!"
So it's not actually about what you wear (though, owning a little Balmain I'm sure is highly encouraged). It's more so about your character, what comes from within. And isn't that a refreshing message in an industry where beauty isn't always said to be skin deep?