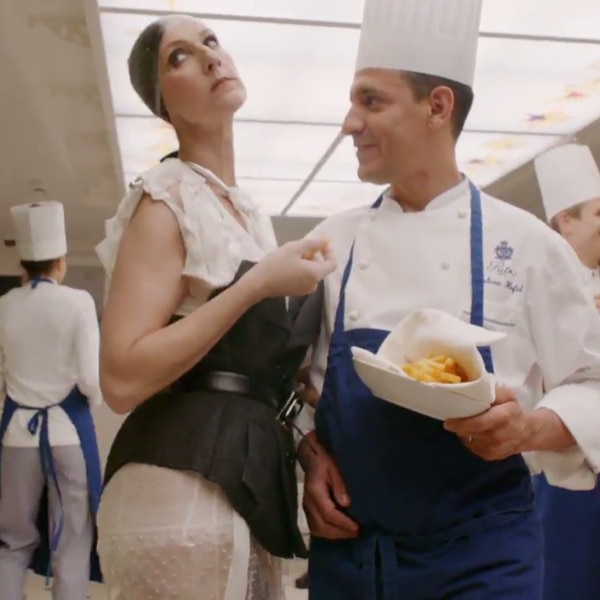 There's no doubt about it: Céline Dion has solidified her spot as one of the world's most famous style icons.
The 40-year-old singer been hitting the stage in some of the most intricately designed costumes made by les petites mains—the haute couture ateliers dressmakers—over the last five years of her residency at Caesar's Palace in Las Vegas, but she's taken on a whole new status when it comes to her red carpet and street style, too.
In fact, she's been on a fashionable roll lately—from stealing the spotlight at the 2017 Met Gala earlier this year to sitting front row during Paris Haute Couture Fashion Week to rocking a pair of faux leather overalls like it's nobody's business...she just can't be stopped!
And she won't be.



In her latest installment of fashion brilliance, she teamed up with Vogue and performed an unconventional way of modeling some of the best haute couture looks this season for a video that won't do anything less than make you smile.
From dramatically posing in various Marie Antoinette-inspired headpieces to eating french fries in a corset to fiercely dancing on a boat over the Seine river in a two-piece embellished floral design, Dion gives couture a whole new meaning.
She also gives meaning to those hilariously over-the-top photos we shared last week, which featured her rocking a two-piece gray tweed ensemble as she turned the streets of Paris into her runway.
Needless to say, this woman is taking the fashion world by storm once again, and we can't wait to see what else she has in store for us!
Head over to Vogue.com for more.