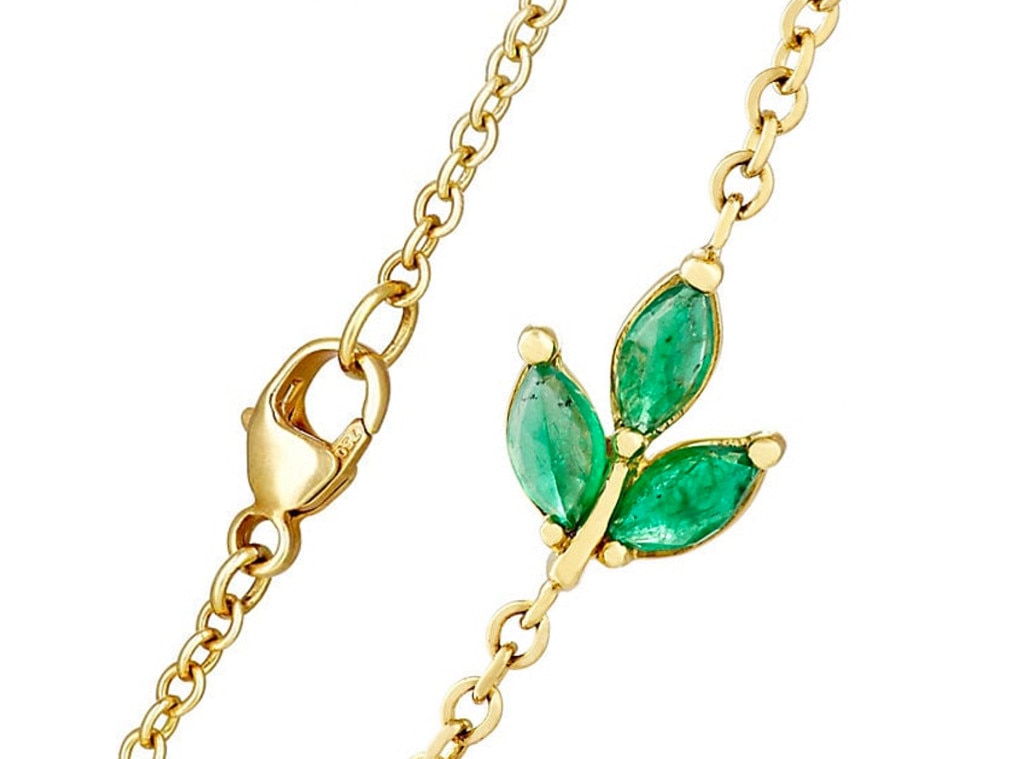 Fact: It never hurts to take a hint from Mother Nature.
This is especially true when that cue comes in the form of new jewelry for you. ICYMI, adorning your limbs in dainty earth-inspired details is the more sophisticated way to wear your jewelry these days.
And why wouldn't it be? If you're already an everyday jewelry kind of girl, you're no stranger to gold, diamonds and other glimmering details. But if you're looking for that next investment piece that's more than a simple chain, try a leaf-y add on.
And if colored gems aren't really your thing? Sure, some of the below are decked with stunning emeralds, but others are much simpler in design.
So go on and take your pick! There's nature-y piece for every taste (and budget).