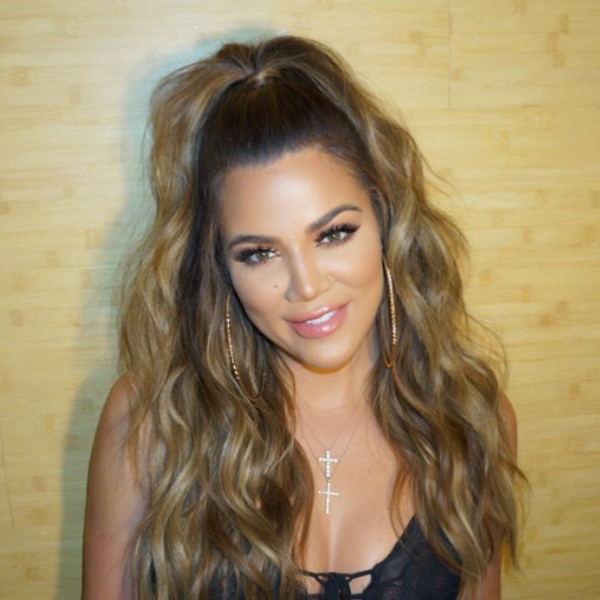 There's a new hair trend in Hollywood, and Khloe Kardashian has marked it her own.
Since Keeping Up With the Kardashians premiered in 2007 (yes, you've been watching the show for an actual decade), Koko has back and forth between blonde and brunette hair. She's been blonde for awhile, so we've been on watch for her next switch up. Instead of going back to dark brown, the beauty star decided to stop right in the middle, giving life to a new word: bronde.

Her new look comes courtesy of Tracey Cunningham, celebrity colorist and longtime stylist Justine Marjan. So to gain a better understanding what exactly is bronde, we went directly to the source.
"

Bronde is a color that is perfectly in between brown and blonde," Justine told E! News. "

It was really popular about 3 years ago, but has made a comeback late this summer."




In comparison to honey blonde, the hue is slightly darker with café brown color from the roots down the shafts. The color is then brightened by blonde highlights from mid-shaft to the ends.
Justine, who also works with Olivia Culpo, Ashley Graham and Kim Kardashian, has been styling Khloe's hair this week, giving life to her new color. Her advice for styling bronde tresses: "

I think it looks especially great down or when you can see some of the color dimension around the face," she told us. "

We styled Khloe's hair half up so we could still see the dimension of the hair around her face."
Are you going to go bronde?