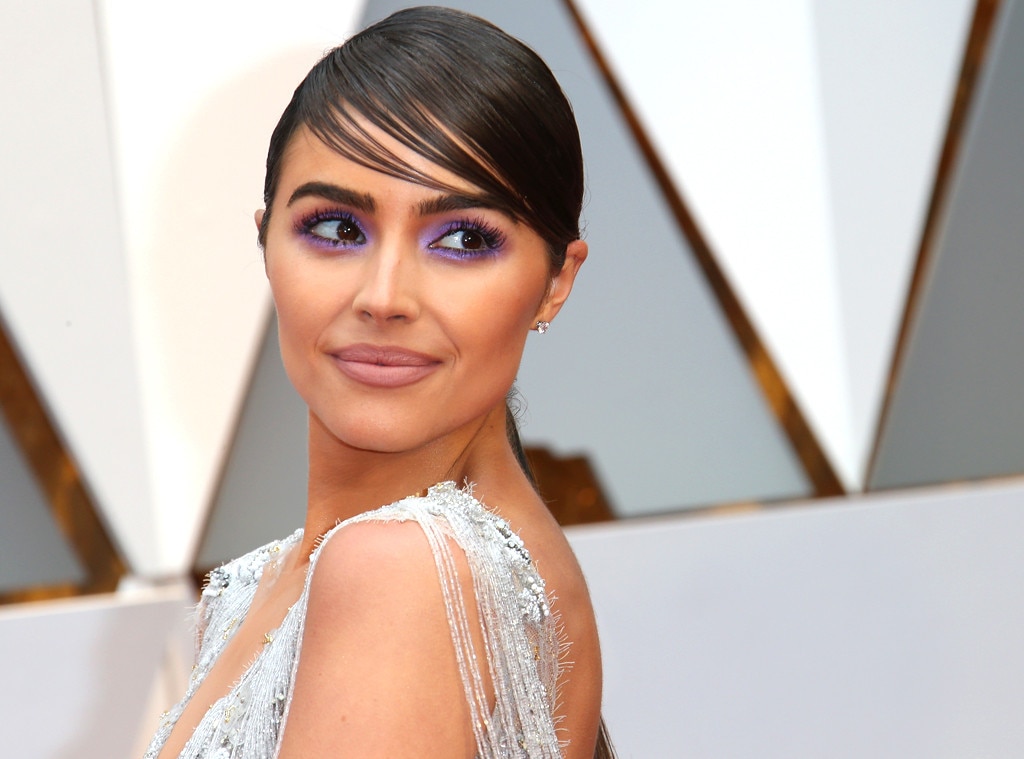 You might have noticed that celebs like Olivia Culpo are trading in their smoky eye makeup for a lighter, flirtier pastel palette.
In theory, pastel anything sounds like an idea best left for Easter, but then we stumbled upon Lorac's new brunch-inspired makeup collection and got to thinking.
Can we really swap out our nudes for these subtle-colored tones? "Pastels are an amazing alternative, because it gives you that hint of color and it tends to be very light and bright giving you that awake look without using a lot of makeup," explained celeb makeup artist Suzie Kim.
It doesn't require a lot of skill or product, either. All you need are two pastel eye shadows of your choice (seriously you can use any color combo), a little highlighter and you're off to brunch—or anywhere, really.
Step 5: For an extra pop, take a shimmery white color (like Gluten Free from the Lorac I Love Brunch Pro Palette) and line just the bottom waterline. "This will give you an awake look," said the pro.
Step 6: Lastly, pack on the mascara (anything works, but Butter London Double Decker Lashes Mascara is great). "You don't need a liner with this look, but if you feel a little too washed out, you can add a little black or brown along the top, just to give your eye that depth," she said.
Step 7: "Opt out of a bold blush or a defined contour because this more of a fresh-faced look," she warned. Instead, apply a subtle highlighter to give you that glow. Pro tip: "If you're tan, tone down your color with a green-based highlighter, like Lorac's I Love Brunch Light Source Illuminating Highlighter in Limelight, and if you're on the paler side, warm yourself up with a pink color, like Lorac's I Love Brunch Light Source Illuminating Highlighter in Luma," she noted.
Step 8: Finish your look with a pastel pink lip color, like Too Faced Melted Metal lip gloss in Peony, that feels fresh (and won't overwhelm).
And bonus: This look will also last through summer!