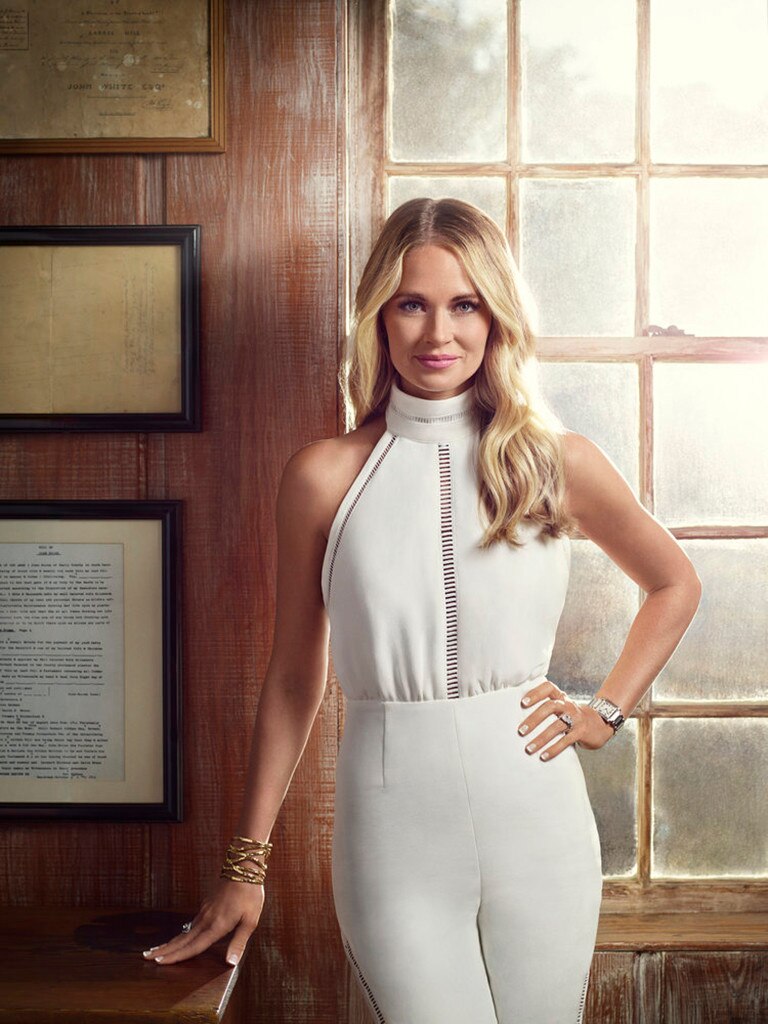 Cam is all about the affordable glam.
Another season of
Southern Charm
is just days away, y'all, which means we have another season of obsessing over how gorgeous star
Cameran Eubanks
seems to look no matter the occasion, climate or antics Charleston and her crew throw at her. Come on, the woman can rock
a flamingo
on her head and still look flawless. Forget being a Southern Belle, Cam is our Bravo Budget-Friendly Babe. (If you need proof, check out her
hilarious Instagram account
.)
Ahead of the season four premiere on April 3,
E! News
'
Carissa Culiner
flew to Charleston to spent a little quality time with the real estate agent, who opened up her makeup bag exclusively for us.
"My products are definitely a mix of high and low," Cameran, who was a makeup artist before getting into real estate, said. "I just buy what works. I don't care if it comes from the drug store or is Chanel."
And fans will be happy to see most of her go-to products are from the drug store, including her favorite self-tanning product, L'Oréal's Sublime Bronze tanning wipes

—

"Everybody always asks me about my tan and it's in a box and it's not real!"

—

and her everyday moisturizer, which is CeraVe's Facial Moisturizing Lotion. "It's for the p.m., but I use it for the a.m. and p.m.," Cam said.
Oh, and the cost of her foundation? Only $10, and it's also easy to get at a store near you, as it's L'Oréal's Infallible Pro-Matte. "I have tried $90 foundations, this is the best," she gushed. "I'm obsessed with it."
Southern Charm
premieres Monday, April 3 at 9 p.m. on Bravo.