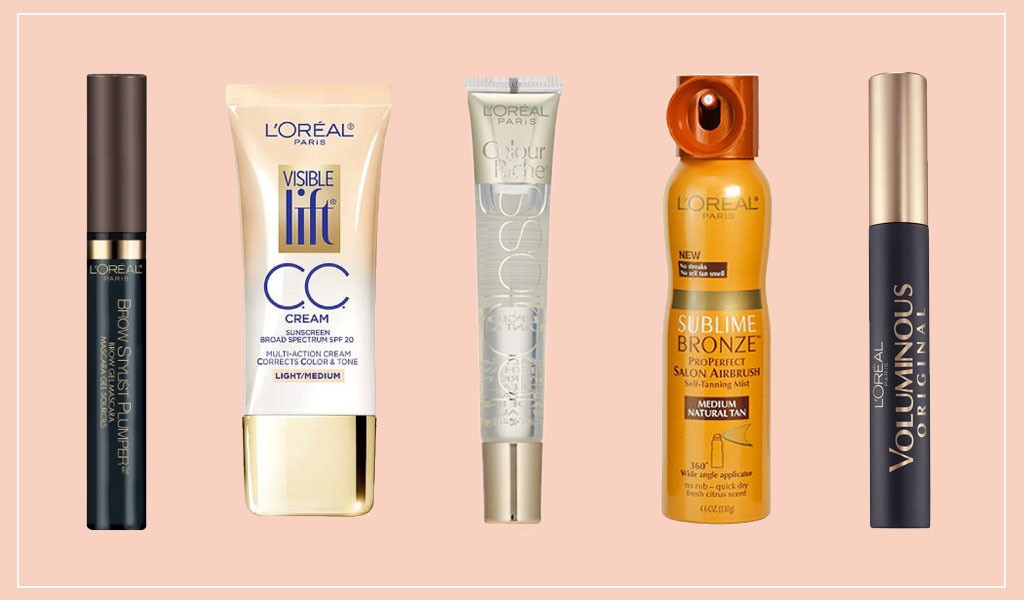 Beach days are the best days, but (for obvious reasons) you don't want to wear a ton of makeup.
You do, however, want to look ready: Ready for impromptu photos, ready when your crush catches your eye—the scenarios in which you will need to look your best are endless.
That being said, it's a fine line between wearing too much makeup and looking like you're not wearing a thing. Enter: celeb makeup artist Paul Blanch, who has a few tips for achieving your best five-minute beach day face.
And don't worry, it's very doable. "My makeup style is very natural, and if I saw someone at the beach with full makeup, I would think, 'Oh god, she must be melting under that,'" he said.
Start With a Faux Base Tan: The easiest, low-maintenance way to get your beach beauty look going is with a little color. "I've got a couple of friends that don't really wear makeup, and instead they use an aerosol can of tanning product and it actually looks really great," he said. You can definitely put makeup over it, but once you get that color on your face, you won't feel the need to wear much else. "You'll immediately feel more comfortable in your skin, and a little cover-up will be all you'll need," he explained.
Editor's Pick: L'oréal Paris Sublime Bronze ProPerfect Salon Airbrush Self-Tanning Mist, $10.99
Keep the Rest Super-Simple: Once you have a good base color, the goal is to highlight key areas with minimal product. "I would recommend a lightweight BB cream that has an SPF in it, especially out in the sun," said the pro. A waterproof mascara is a must and if you feel bare without a little liner, you can smudge a waterproof version along the top and bottom lash lines. "You want it to look natural and not perfect," he explained. Just don't forget to tame your brows with a clear brow gel either. "Brows are big, so make sure to brush them up and avoid colored gel, which can melt in the heat," he warned.
Editor's Picks: L'oréal Paris Brow Stylist Plumper, $8.99; L'oréal Paris Voluminous Waterproof Mascara, $7.29; L'oréal Paris Visible Lift CC Cream, $12.95
Try This Lip Gloss Trick: "I'm into anything that gives the skin a dewy finish—it's very eye-catching in the sun," he explained. The pro's favorite trick is simple: Use a lip balm or clear lip gloss on the cheekbones right at the high points. "I normally do that on photo shoots, and you can do it at the beach, too. It gives a really hydrated, dewy finish to the skin," he explained. And bonus: You can swipe the same stuff on your lips to tie the look together.
Editor's Pick: L'oréal Paris Coulor Riche Le Gloss, $7.95
Less really is more, wouldn't you say?