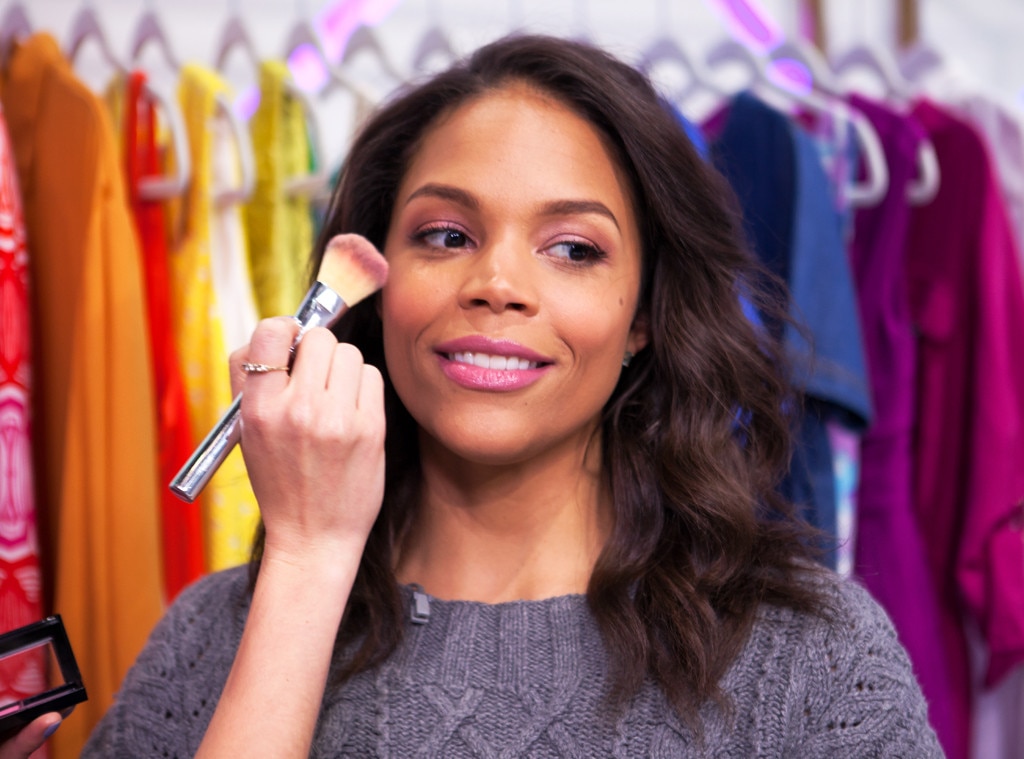 Have you ever met a girl that doesn't like the color pink? (It's a rhetorical question.)
But, can you wear it everywhere? And by everywhere we mean the full face: you know, a pretty pink wash on the lips, the lids and the cheeks. According to celeb makeup artist Melissa Murdick, it's the best idea you've ever had. In fact, with spring here, it's the perfect way to welcome the season.
Know that if you go monochromatic with your makeup, you have options. Shades of bronze, nude and coral all work, but pink is by far the most popular. Here's how to do it.

"Pink is just so feminine, it looks good on everyone and there's a shade of pink that works for all of us," explained Melissa. And a monochromatic look is surprisingly low-key. It's not about making a dramatic statement, but rather incorporating the pink tone throughout the face.
Starting with the eyes, Melissa used the pink side of L'oréal Paris Infallible Paints Eye Shadow in Navy Yard, and simply brushed it on the lid. "Cream shadows are my favorite to work with because they just melt with the skin, look really beautiful on and they last all day," she said. You can wear this alone, or add a little more definition with a second color in the crease—your call!
Next, apply a pink blush, like the lightest shade in the L'oréal Paris Infallible Paints Blush Palette. But a word of caution: You want it to look natural. "I like to brush the product off on my hand first because that controls the amount that I'm putting on," said the pro. Apply to the apples of the cheeks in a swirling motion and then use whatever tool you used to apply your foundation (a brush or a sponge) to tap skin and matte out the color. "It puts that thin layer of your own skin color over top and it looks like you're blushing from within," she said.
Lastly, for lips, pick a pink-y color, like L'oréal Paris Coulor Riche La Lacque Lip Pen in Lacque and Roll, that has a little more punch to it. "It's nice to have something that has a hint of moisture to balance out this look," explained the pro. Once you finish the with the lip color—you're all done!