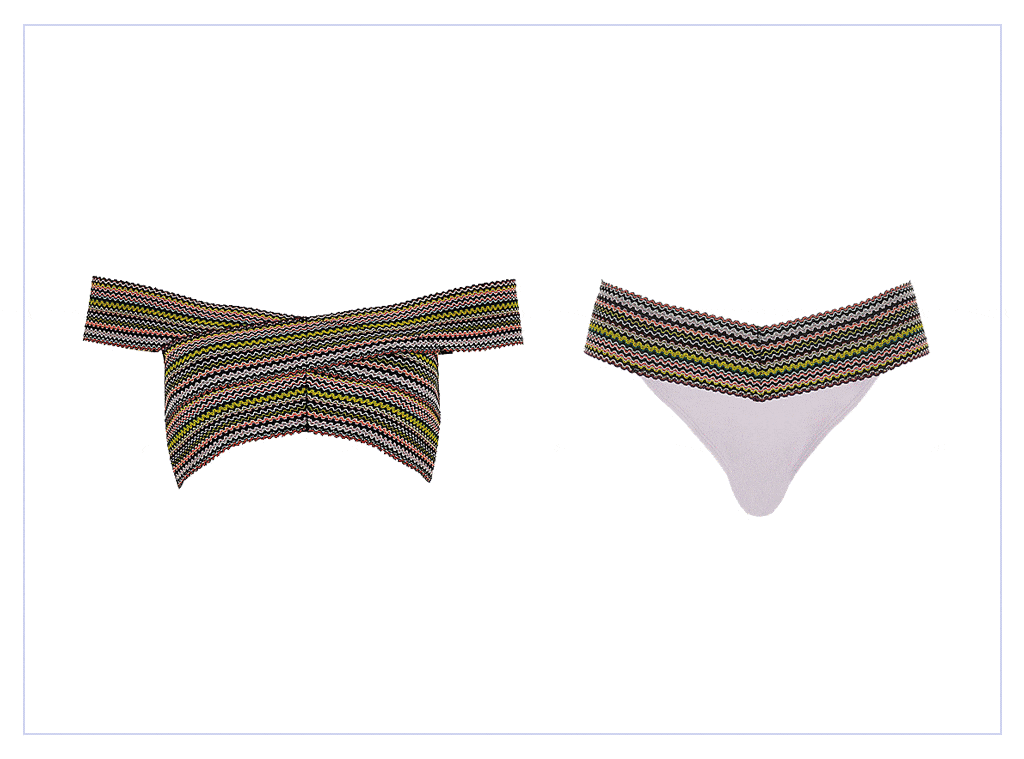 When it comes to scooping up the trendiest new trend, we all do the same thing: Head to Forever 21.
It's practically every gal (and guy's) go-to when it comes to scoring that Vegas look, or putting together that on-point Coachella outfit.
We keep returning again and again because it delivers (and yes, it's super affordable). However, what's less of a win is having the same look as everyone else. But that's what happens when we all shop at the same spot.
If you're wanting to stick to your budget, but also wanting to score a look that no one else will have, these 7 stores are a safe (and stylish) bet.
Below are just a handful of picks you won't be able to resist.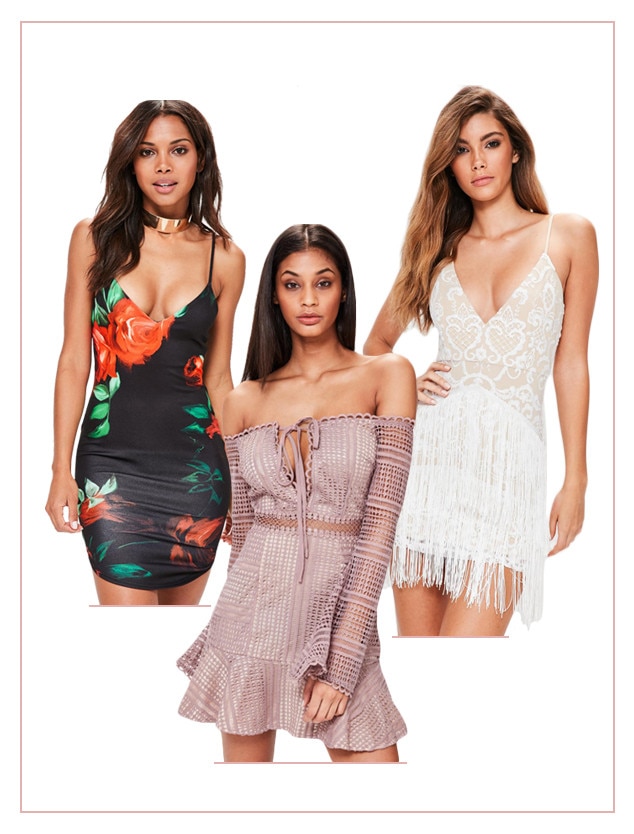 Misguided
We promise: This is your one-stop shop for Vegas dresses (and it won't break the bank, not even a little).
Missguided Black Strappy Plunge Curve Hem Rose Print Dress
, $26;
Missguided Pink Bardot Lace Frill Hem Shift Dress
, $77;
Missguided White Embroidered Fringe Detail Bodycon Dress
, $77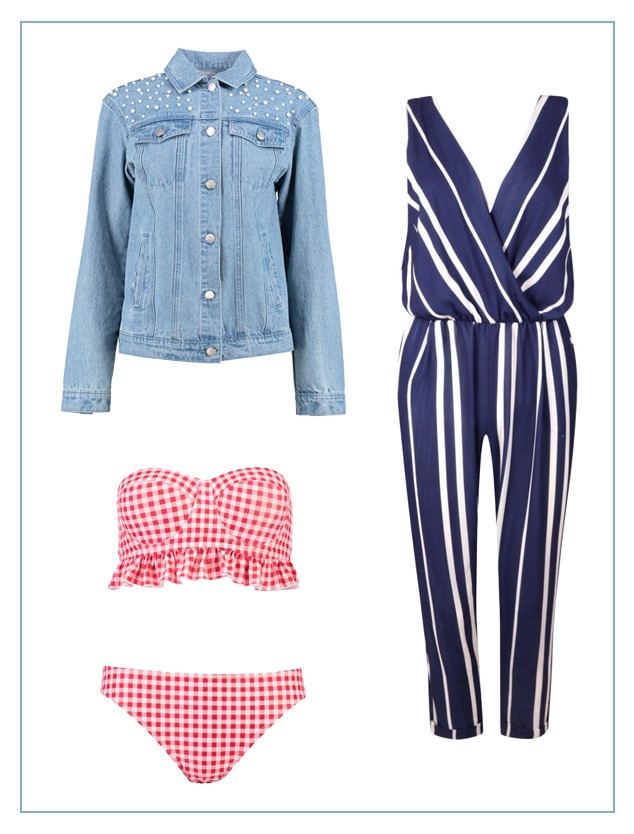 Boohoo
This is arguably the cheapest destination of the bunch. Expect to find the trendiest of the trendiest of looks every time.
Boohoo Debbie Pearl Detail Oversize Denim Jacket
, $70;
Boohoo Rylee Striped Wrap Front Jumpsuit
, $50;
Boohoo Monaco Gingham Underwired Frill Lace Up Bikini
, $40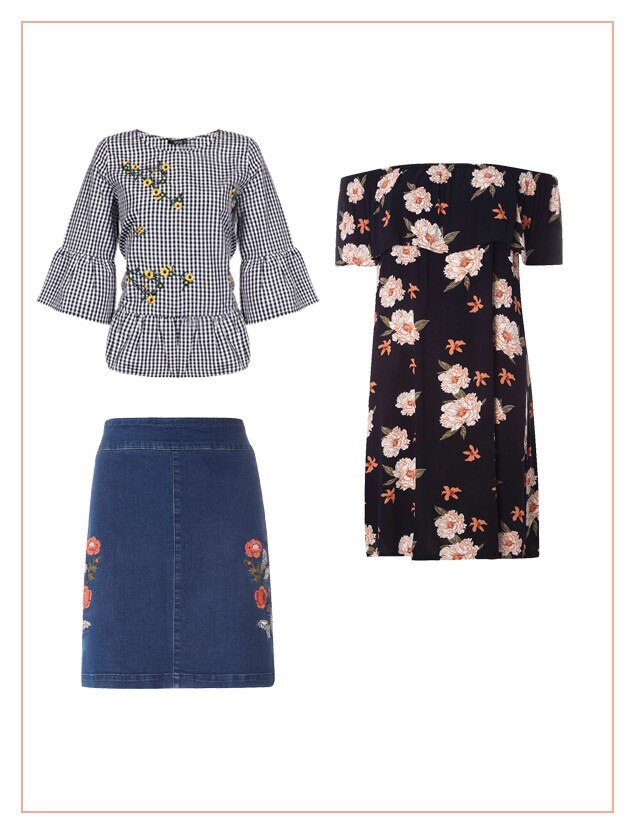 Dorothy Perkins
This women's only retailer (based in the UK) has cheap, yet surprisingly sophisticated all-around picks.
Dorothy Perkins Quiz Multi Coloured Gingham Embroidered Frill Top
, $45;
Dorothy Perkins Navy Floral Bloom Bardot Dress
, $45;
Dorothy Perkins Indigo Embroidered Panel A-Line Skirt
, $55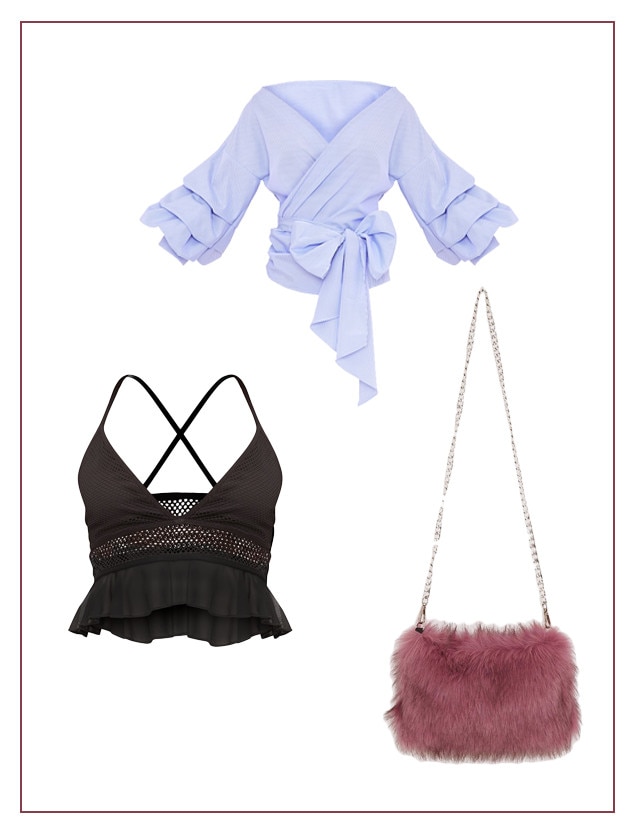 PrettyLittleThing
Also a UK site, this affordable brand has been worn by none other than
Kylie Jenner
herself. Get to it, style stars!
PrettyLittleThing Christah Rose Faux Fur Chain Shoulder Bag
, $32;
PrettyLittleThing Marlow Blue Check Oversized Ruffle Sleeve Low Shoulder Shirt
, $39;
PrettyLittleThing Angellina Black Fishnet Mesh Frill Cross Back Bralet
, $21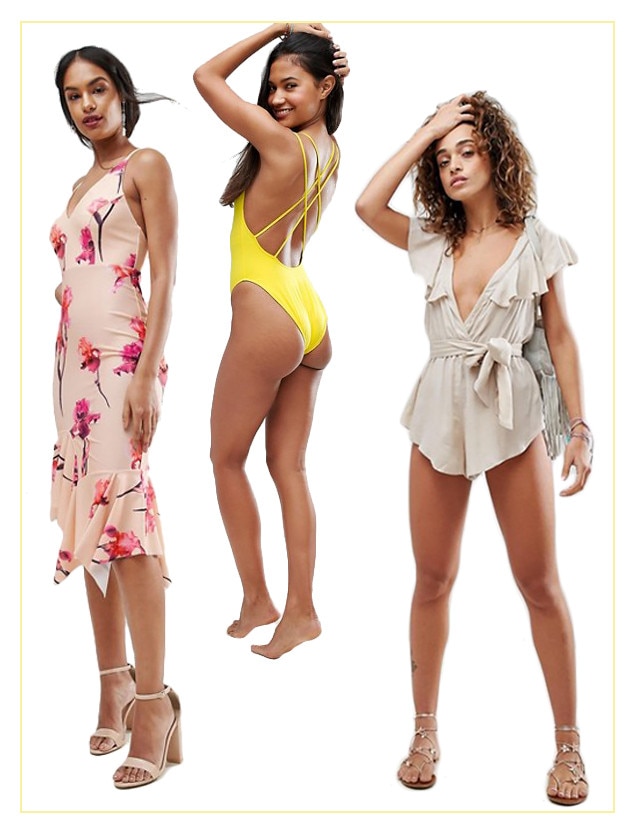 ASOS
You can always find what you need here. Especially if you're going for something a bit more unique (the site carries over 850 brands, after all).
ASOS Cross Back High Leg Swimsuit
, $26;
ASOS Beach Playsuit with Frill Shoulder and Tie Waist
, $40;
ASOS Floral Crepe Cross Back Step Hem Midi Dress
, $72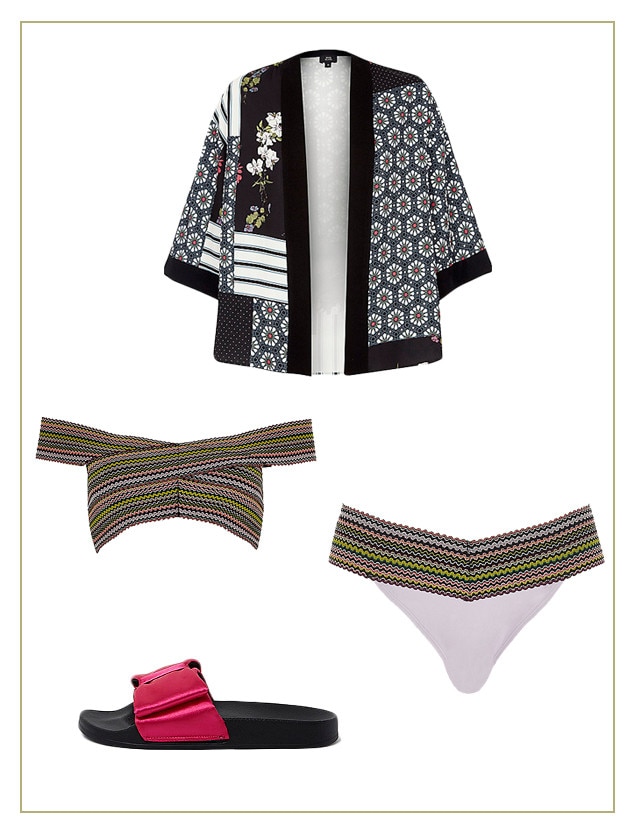 River Island
This London-headquartered high street fashion brand is the ideal destination for staple items that you don't want to spend your whole paycheck on.
River Island Black Panel Tile Print Cropped Kimono
, $64;
River Island Light Purple Bandage Bardot Bikini Top
, $36;
River Island Pink Satin Bow Sliders
, $48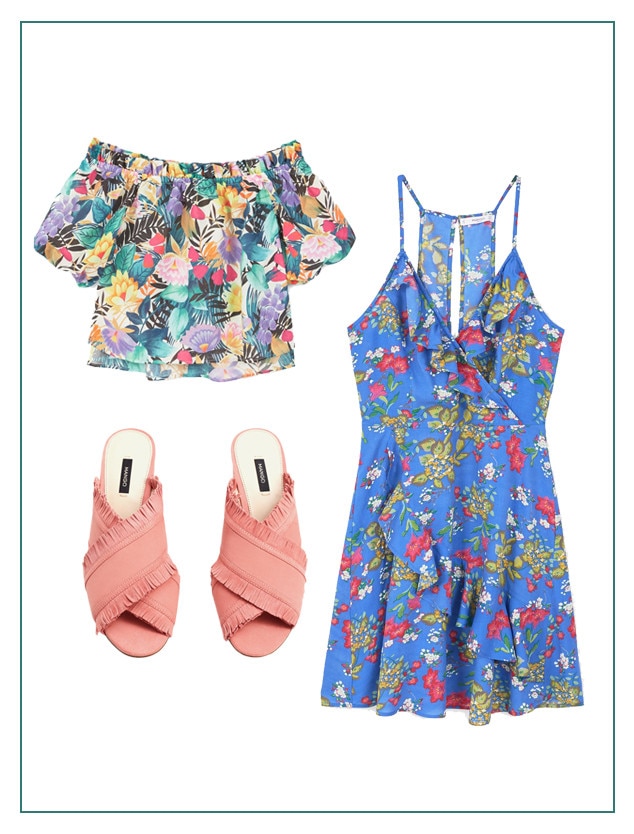 Mango
This Barcelona-based brand just feels international. Not only is the quality top-notch, but each piece has a story to tell.
Mango Print Off-Shoulder Top
, $50;
Mango Leather Wrap Sandals
, $30;
Mango Floral Ruffled Dress
, $50