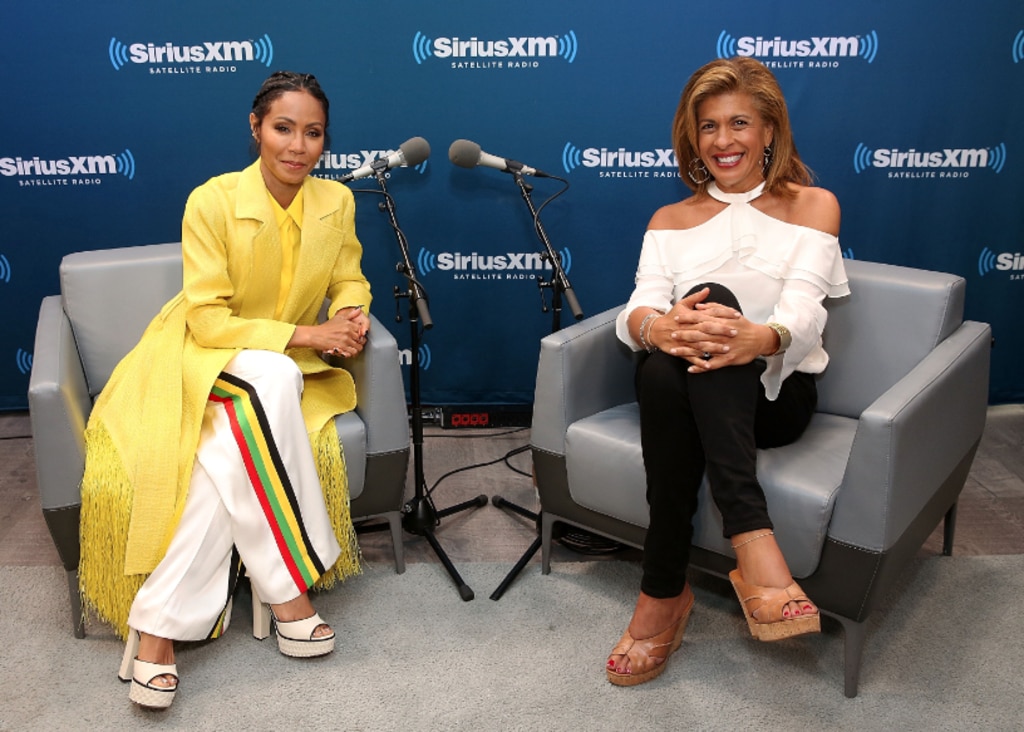 Well that's not what we were expecting to hear!
While stopping by Hoda Kotb's SiriusXM show, The Hoda Show, Girls' Trip starJada Pinkett Smith had some surprising words of

wisdom

warning for her 17-year-old daughter Willow Smith and that's basically—don't marry young.
When Hoda asked the actress, who has been married to Will Smith since Dec. 31, 1997, what she would say to her independent daughter if she wanted to get married at a young age, like she did, Jada quickly joked that she'd tell her: "Don't do that! Don't do that!"
The actress, who married the Suicide Squad star when she was 25, said, "I'd have to be very careful if she fell in love when I fell in love and had a possibility of getting married. I would just talk to her and say... 'There's no rush; there's a lot of life to live.'"
In the sit-down, the 45-year-old even admitted, "I never wanted to be married."
But married she is...
During the hour-long interview with the Today Show host, Jada also opened up about the trials and tribulations of her 19.5 year marriage (and 23 years together total), Jada said, "It's all work."
She added, "The funny thing about relationships is that it has stages."
As for the current stage, the star said, "We're getting to a place of a new understanding…As you get older, everything is changing. Everything. So there's a lot of check ins, a lot of redefining."



That's not the only eye-brow-raising tidbit—turns out that in addition to being young and in love, she was also young and a drug dealer, revealing she was very "reckless" during her teenage years and didn't care about school.
"My high school diploma was given to me as a gift. There's no way I should have graduated high school," said the
"I thought I was going to be the next female Scarface in Baltimore," joked the star. "I was dealing drugs. Can you believe that?"
Jada also reveals for the first time that she was held at gunpoint and robbed on two separate occasions. The actress credits her mother getting her out of Baltimore for changing how she was living her life.
The Hoda Show airs on SiriusXM's TODAY Show Radio channel (channel 108) on Mondays and Wednesdays from 1-2 p.m. ET.