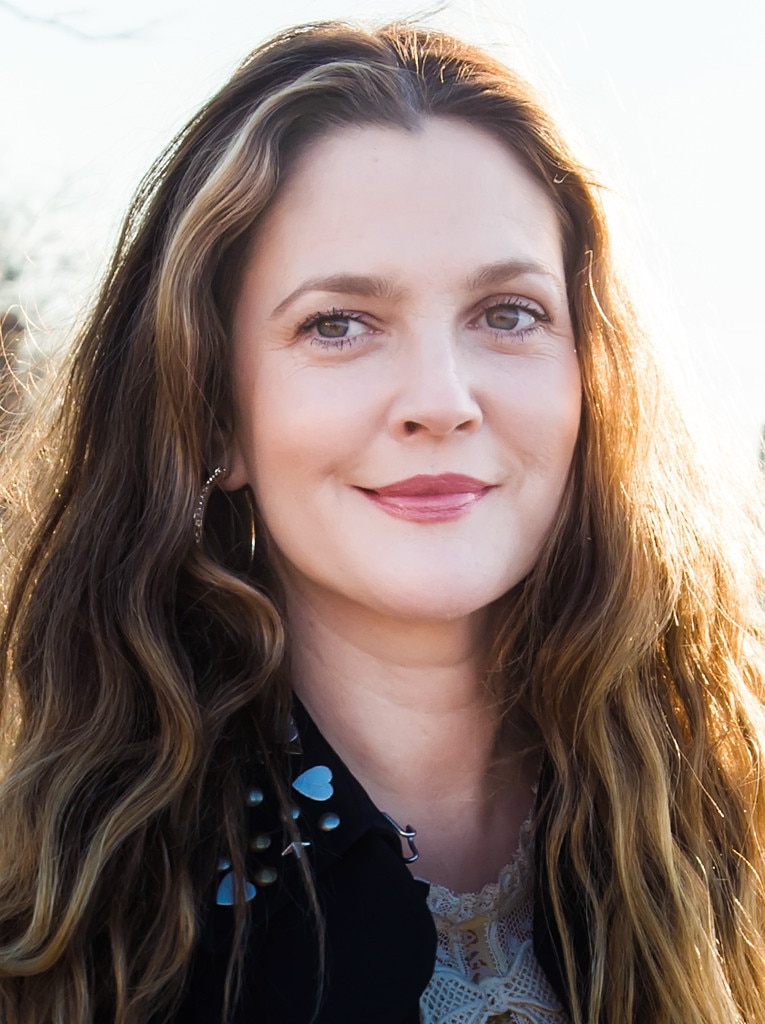 Believe it or not, celebs use mascara—just like you.
Yes, they have the time and means to get eyelash extensions, tints, microblading and layer on the falsies, but even Hollywood A-listers, like Gwyneth Paltrow and Drew Barrymore, can't deny the basic essential that is a good mascara. They have their favorites, and we bet you do, too.

With so many on the market, it's really about preference. So, what does your mascara say about you…and its famous fans? We rounded up celeb favorites to see what it can tell us about their users.
Perhaps you're a makeup maven, like Kylie Jenner? You try every single product and obsess over cult-favorites, even if they might not be from prestigious designer brands. Maybe you want longer lashes, rather than more volume? In this case, you're more like Zoe Saldana and prefer to enhance your natural beauty rather than overshadow it with a lot of makeup.
To see what your mascara says about you, keep scrolling.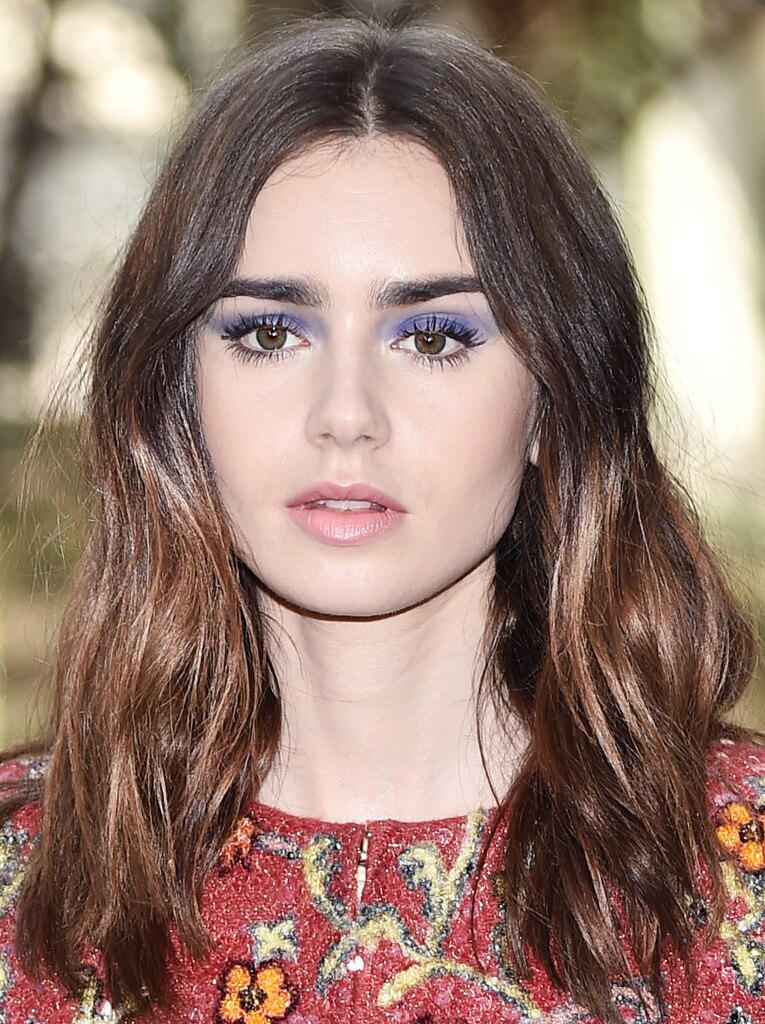 Stephane Cardinale - Corbis/Corbis via Getty Images
Lily Collins
If you're like Lily, you're a classic beauty who's not scared of a good statement look every now and then. When it comes to makeup, you believe in the less-is-more mantra, often relying on BB cream or tinted moisturizer and a few swipes of consistent, non-flaky mascara. When it's time to put on a full face, you don't mess around—everything from your eyeliner to your lip liner is precise. While you take risks when it comes to your beauty looks, you never venture too far from your favorite products.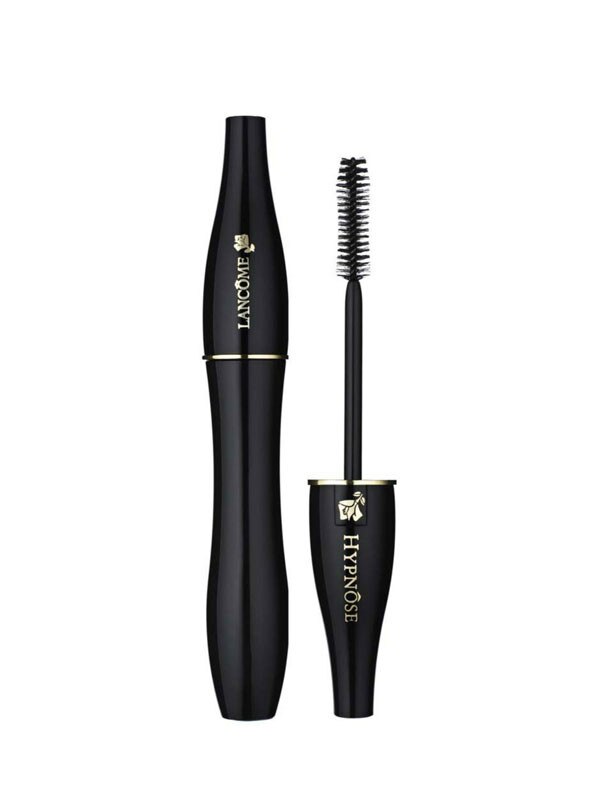 The Classic
There's not a more ubiquitous mascara than Lancôme Hypnôse…on the red carpet, that is. Whether it's at the supermarket or an awards show, celebs swear by this dark black, volumizing formula. "I feel extra wide-awake with one swipe of Lancôme Hypnôse," Lily, who is also a Lancôme ambassador, told
InStyle
. For more evidence of its effectiveness,
Miranda Kerr
recently wore the mascara to her wedding.
Don't want to re-apply throughout the day? Try the brand's latest launch—
Monsieur Big Mascara
($25)—which promises to last up to 24 hours and deliver 12 times the volume. Oh, and
Taylor Hill
is a big fan.
Lancome Hypnose DRAMA Instant Full Body Volume Mascara
, $27.50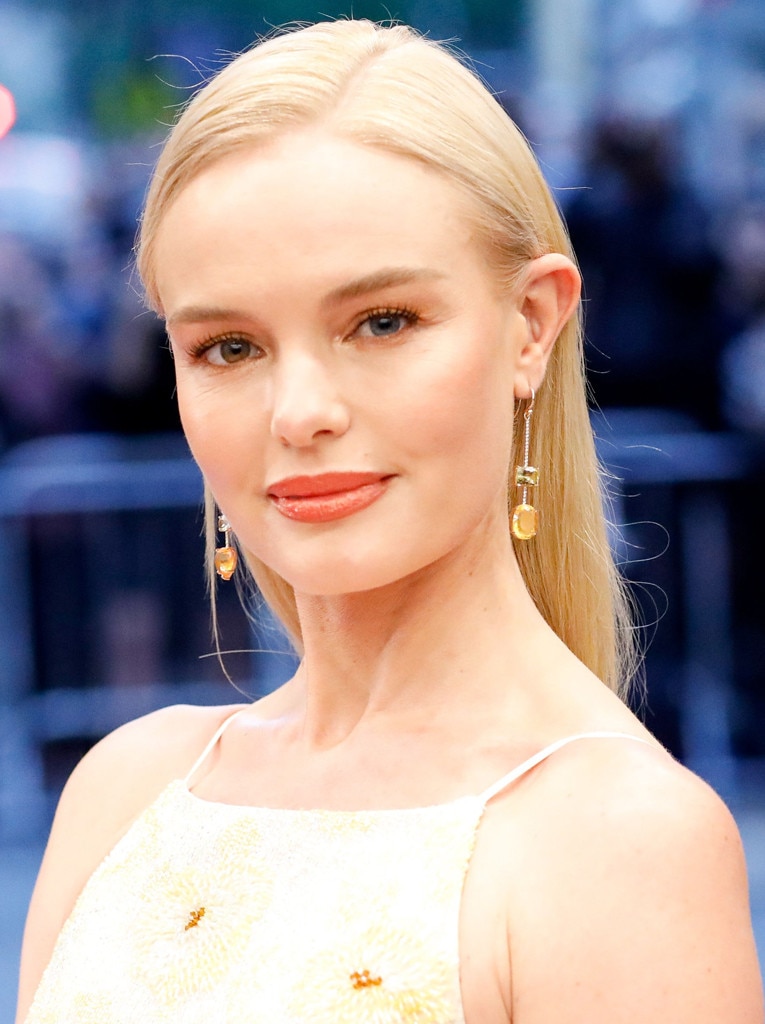 Neil Rasmus/BFA/REX/Shutterstock
Kate Bosworth
You're flawless—literally everything you do is done to perfection. Just like Kate, you're a pro when it comes to presentation, which means you know how to get ready fast.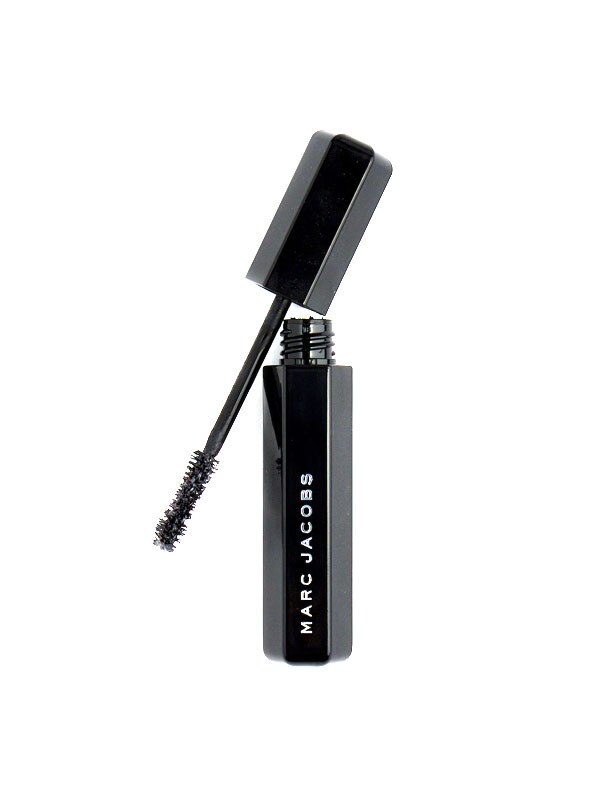 The Perfectionist
Kate's makeup artist,
Hung Vanngo
, a Marc Jacobs Beauty ambassador, used this mascara to create the actress' 2017 CFDA Fashion Awards look. Not only does every single strand look perfectly placed, but the formula offers instant volume. We're talking about definition with just one coat. Pros like this kind of efficiency. Of course, should you want more dimension, we suggest at least two swipes of this super-concentrated formula.
Marc Jacobs Beauty Velvet Noir Major Volume Mascara
, $26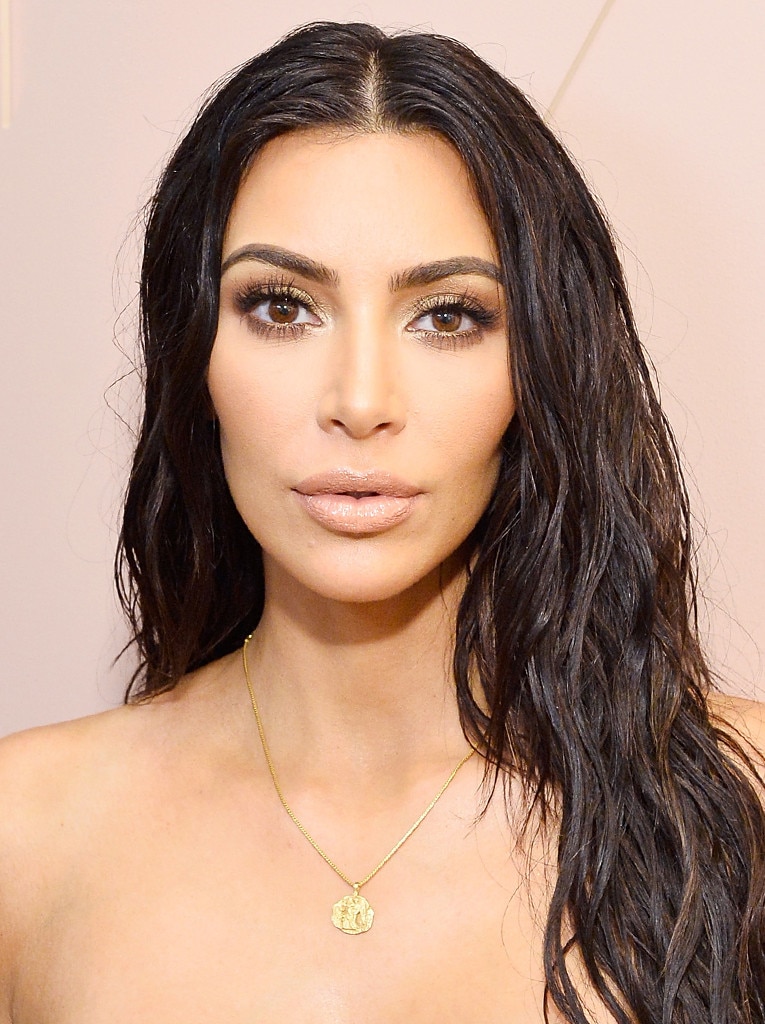 Stefanie Keenan/Getty Images
Kim Kardashian
You stick to what you like, even if you have every beauty product at your fingertips. Like the
Keeping Up With the Kardashians
star, you've been using the same go-tos for decades. Like Kim, you probably have used the same kabuki brush for years and still
buy old-school brands
. If it ain't broke, why fix it…especially when it comes at an affordable price?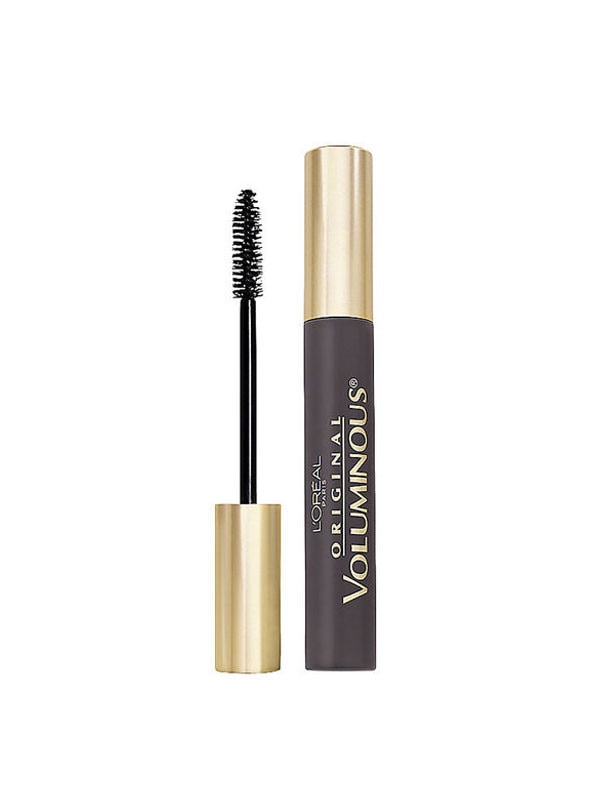 The Loyalist
As seen on her social media, Kim—and just about every celeb makeup artist—loves using this drugstore find. It doesn't flake like most budget buys, even when you build on more layers. Pro tip: Opt for the waterproof version for longer-lasting wear.
L'Oreal Paris Voluminous Original Mascara
, $5.89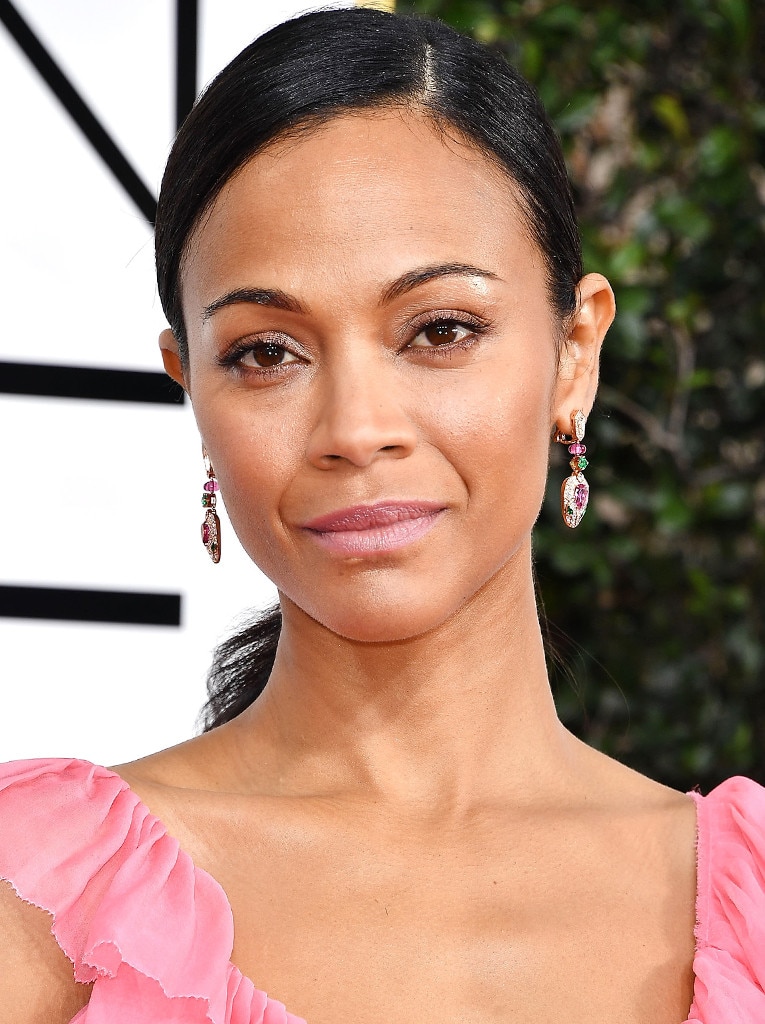 Steve Granitz/WireImage
Zoe Saldana
You're less about drama and more about refining your natural look. So you rely on products that emphasize your features rather than overshadow them. You don't mind putting in the work to get the look you want either. You'll look at product ingredients to make sure they have the right ingredients to create the look you want.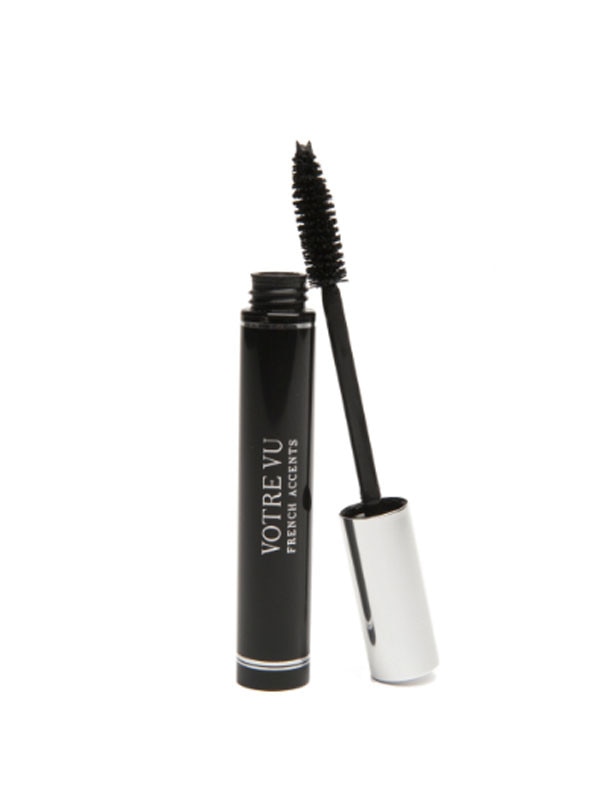 The Scientist
It's more about lengthening those lashes and giving them the support (cotton bloom, beeswax and other ingredients) to extend and hold your strands. This is a botanically engineered mascara, which Zoe's makeup artist
Vera Steimberg
stands by. "I've been using this mascara, and it's great. The brush is full so you can really work your lashes and the formula doesn't clump," she told
Hollywood Life
.
Votre Vu Eiffel Power Lengthening & Fortifying Mascara
, $24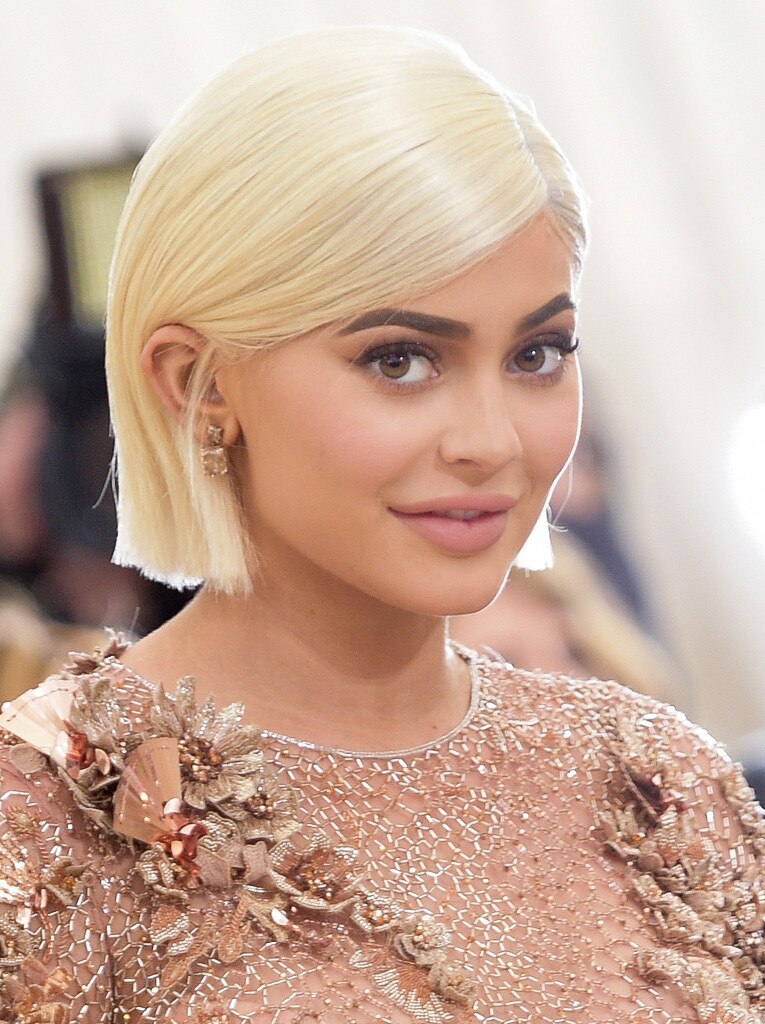 J. Kempin/Getty Images
Kylie Jenner
You love makeup. Period. You've tried it all—and like Kylie, you may or may not have your own cosmetics line. Still, you'll give everything a shot, but at the end of the day, you can whittle down your selection to at least nine favorites in one given product category. Makeup is your oyster—what will you do with it?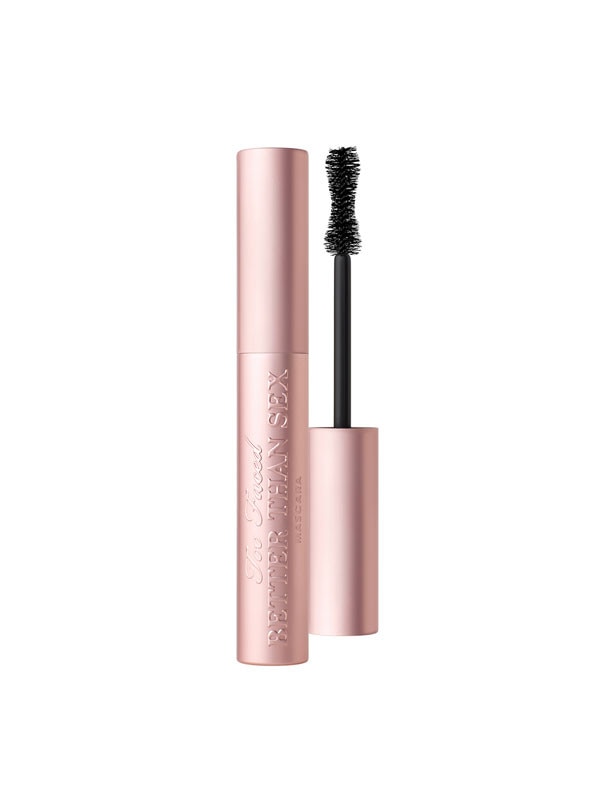 The Makeup Maven
Kylie's love for cosmetics is no secret, which is why she took to her app to share her favorite mascaras, including Lancôme Hypnôse and
Covergirl Full Lash Bloom Mascara
. We also love how she listed the cult-favorite Too Faced Better Than Sex Mascara, a beauty industry best-seller and our
holy grail
.
Too Faced Better Than Sex Mascara
, $23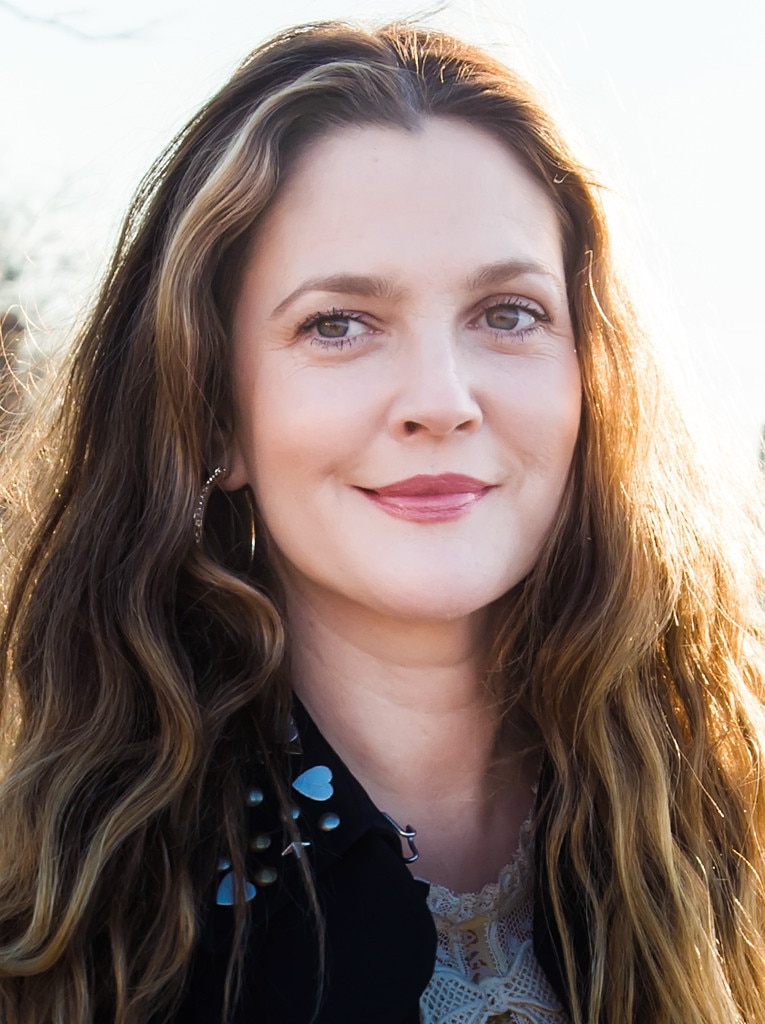 Gilbert Carrasquillo/GC Images
Drew Barrymore
You're a Hollywood veteran…just without the IMDB credit. You know your beauty products, too, and when you should save and splurge. You find value in drugstore products (like Drew's Flower Cosmetics line found at Walmart), but for such an essential product like mascara, you rely on a red-carpet mainstay to give you that creamy, rich formula. You can never have too much a good thing!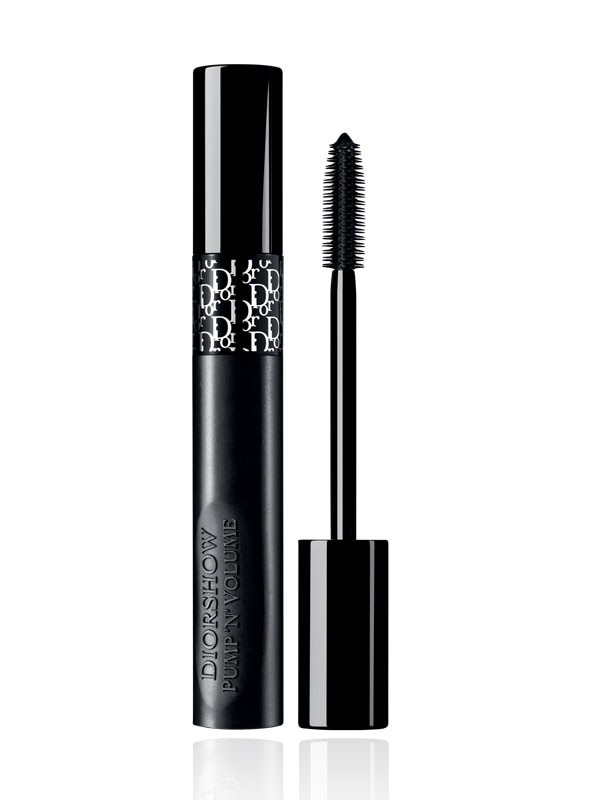 The Strategic Spender
The
Dior Diorshow Mascara
is yet another go-to product for celebs and their makeup artists. "Number one in the biz, Diorshow," explained Drew in a
Vogue video
. "I'm a big fan of mascara components that don't close down on the wiper because I want all that mascara. I always feel like I wanna say to the mascara tube, 'Don't worry, I can handle it. Just give it to me, baby.'"
It's a conditioning mascara that envelopes your lashes—without the gunk—but just in case it's not enough, try the brand's new Diorshow Pump'N'Volume iteration, which allows you to squeeze and pump the flexible tube to get both get more product on the wand and soften the formula.
Diorshow Pump'N'Volume Mascara
, $29.50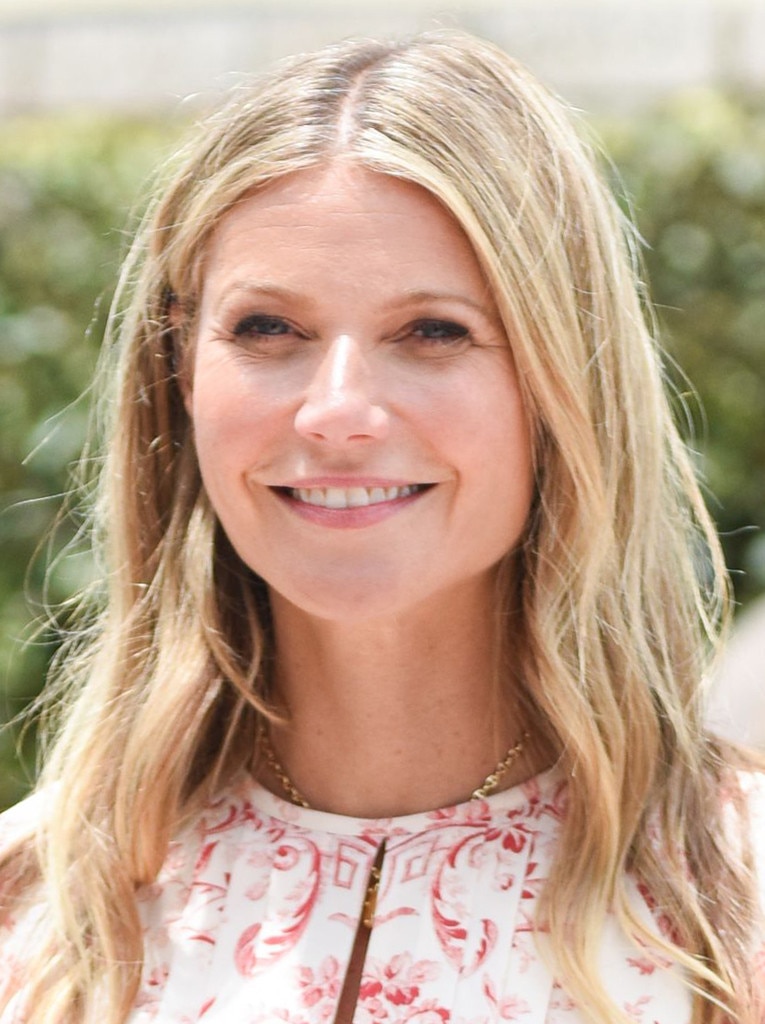 Owen Kolasinski/BFA/REX/Shutterstock
Gwyneth Paltrow
Let's not beat around the bush: You've got expensive taste, but for more natural, organic ingredients, you're willing to shell out a premium. Like Gwyneth, clean beauty is as much a part of your lifestyle as quinoa bowls and luxury spa days.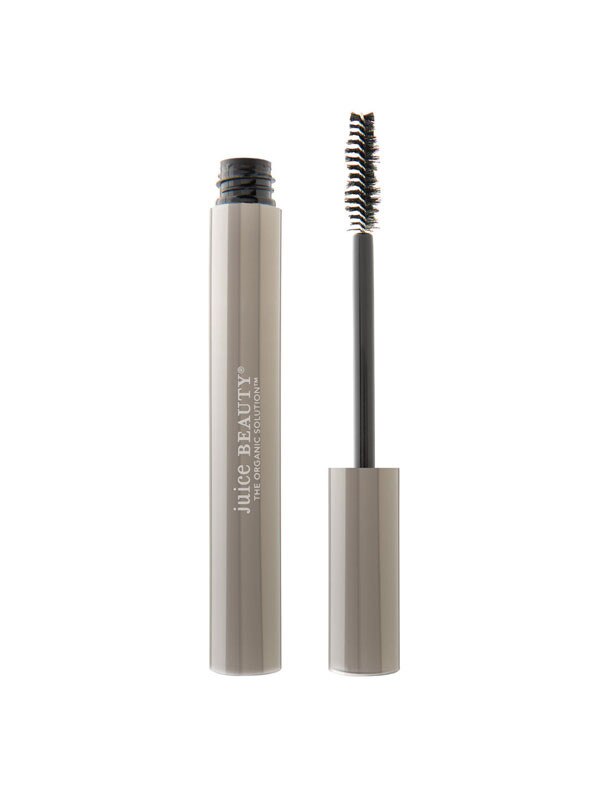 The Naturalist
OK, Gwyneth has a stake in Juice Beauty, but we assume the goop founder practices what she preaches. Mascara without harsh chemicals and compounds? It exists. "This fantastic Juice Beauty mascara...is a clean mascara that works beautifully, which is really hard to do," she explained in a
Vogue video
.
Juice Beauty Phyto-Pigments Ultra-Natural Mascara
, $22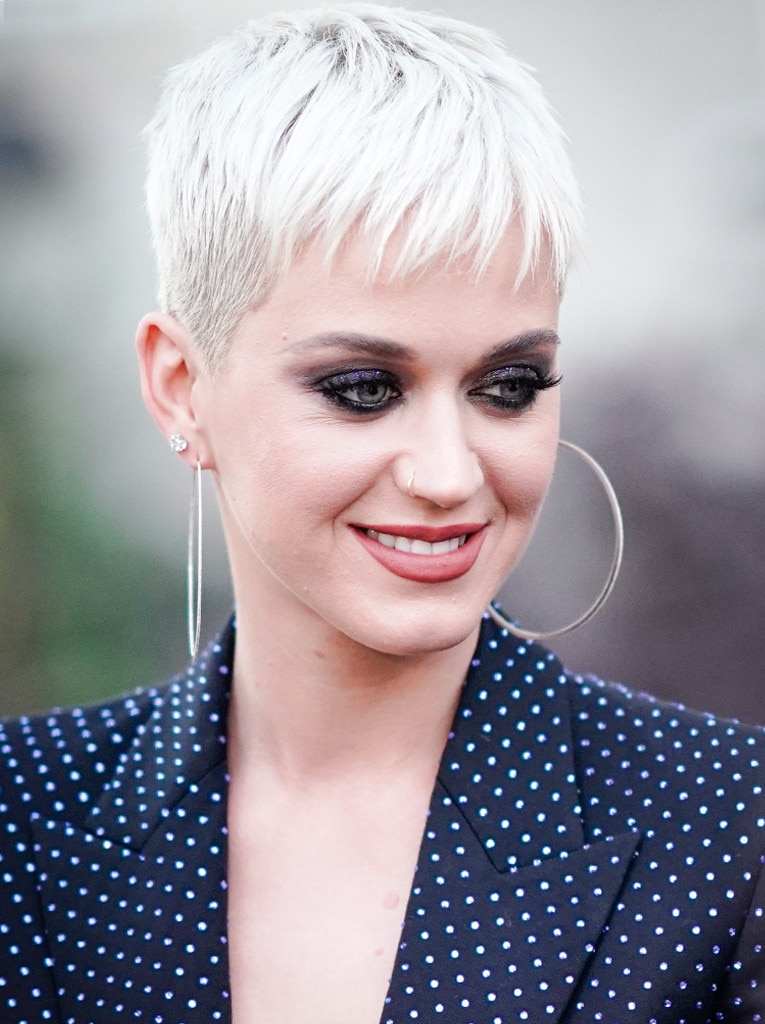 Edward Berthelot/GC Images
Katy Perry
You're not just a firework, you're a certified chameleon. Every day is different, so you're all about changing your looks. Since Katy is the face of Covergirl, she's tried and promoted all different types of the brand's products, including her own
Katy Kat Eye Mascara
($8.99), which is purrfect for cat-eyes. However, if you don't have a beauty deal, you'll need a mascara that can do it all.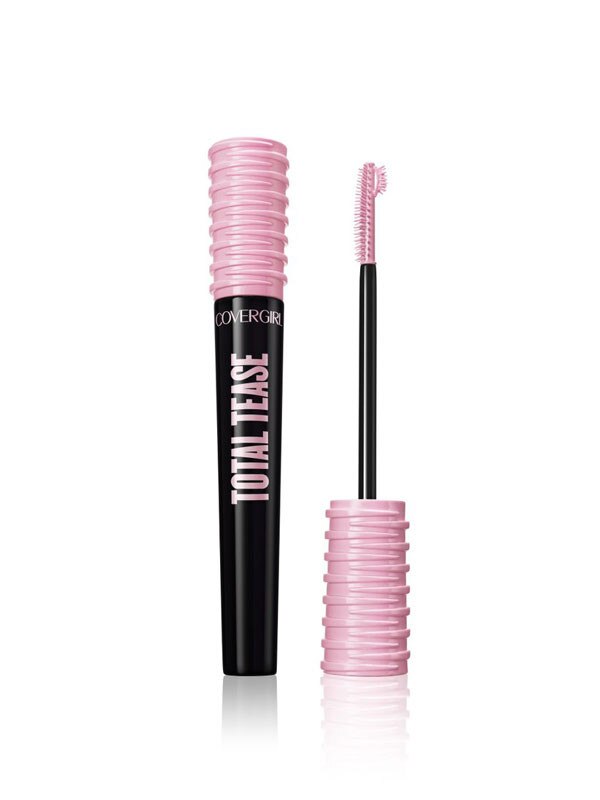 The Chameleon
Enter: The latest CG launch promoted by KP. Why is it good for those who like to mix it up? It features a regular comb to brush through your lashes, as well as an attached lash teasing comb, to coat every single tiny strand for longer, more dramatic look.
Covergirl Total Tease Mascara
, $7.99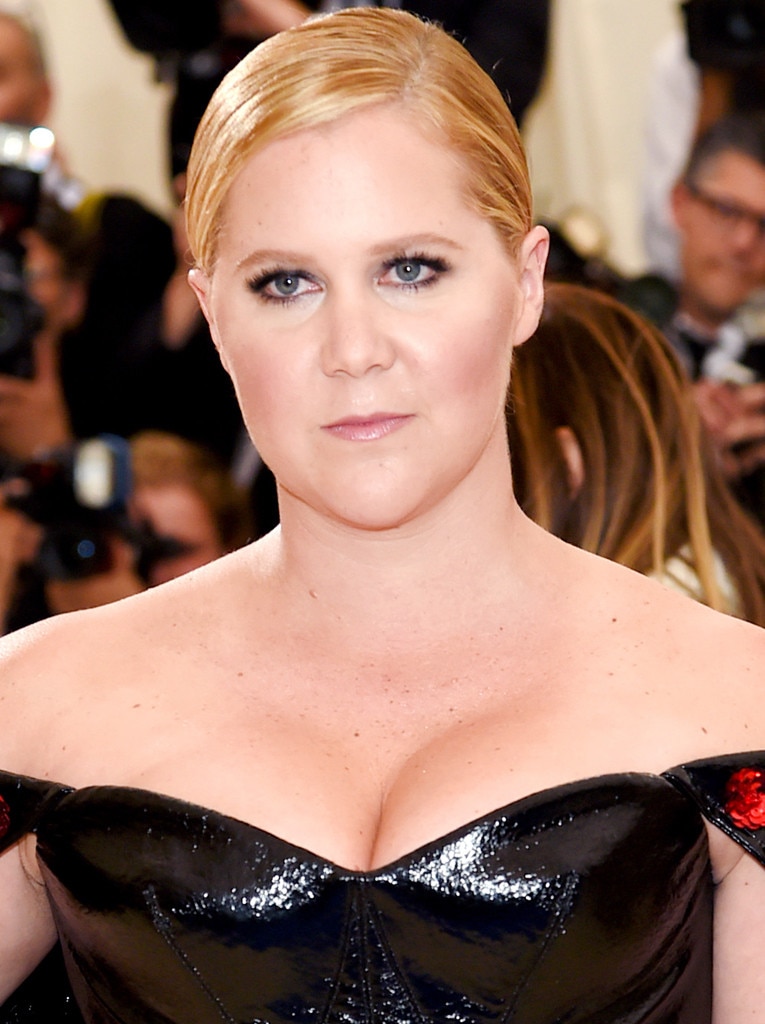 Jamie McCarthy/FilmMagic
Amy Schumer
When you're having a long day or under stress, you want products that'll keep up with you. If you're like Amy, you need something that does it all: curls, volumizes and lengthens. You're a busy girl. Ain't nobody got time to fix smudges or re-apply.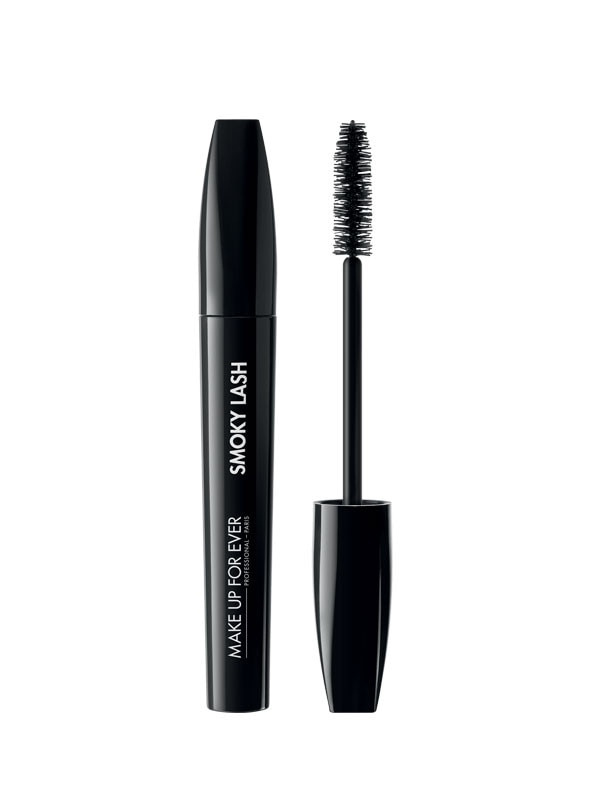 The Busy Bee
That's why the comedian's makeup artist,
Andrea Tiller
, is a fan of a multi-purpose mascara. "Give your top and bottom lashes a coat of mascara," she once recommended. "I like using Make Up For Ever's Smoky Lash, specially for high heat because it's waterproof!"
MAKE UP FOR EVER Smoky Lash Mascara
, $23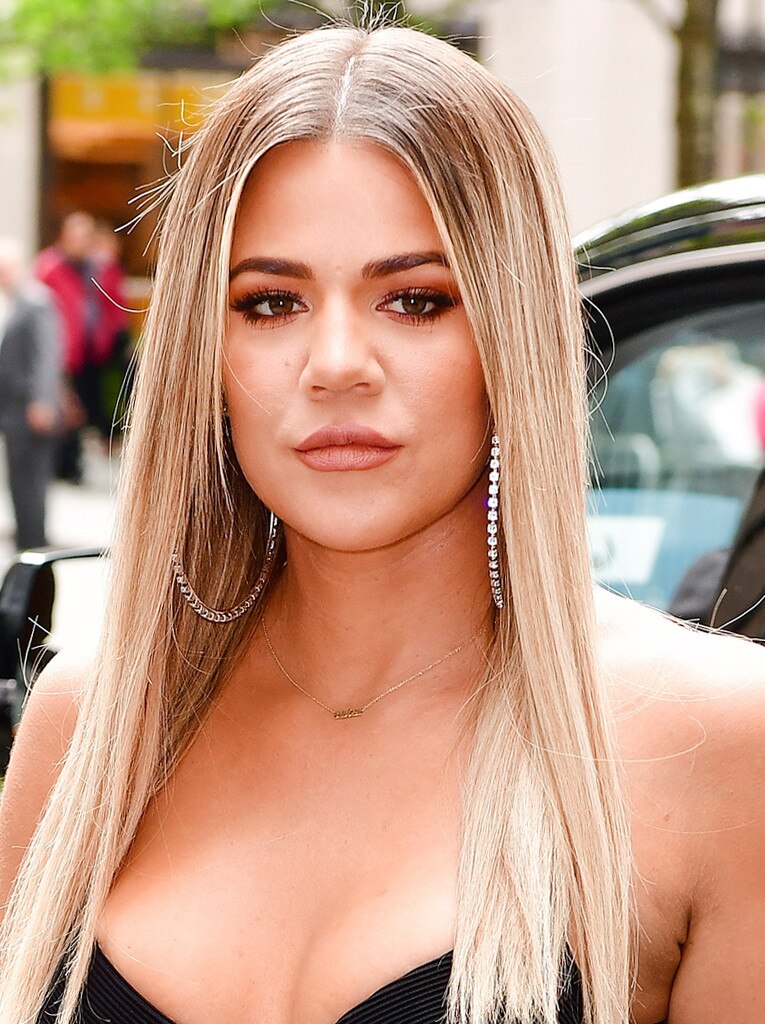 James Devaney/GC Images
Khloe Kardashian
You know how to stretch a dollar, friend. Even though you may have expensive taste, you know where to save when it matters. If you can find a quality product for cheap, that will become your gold standard.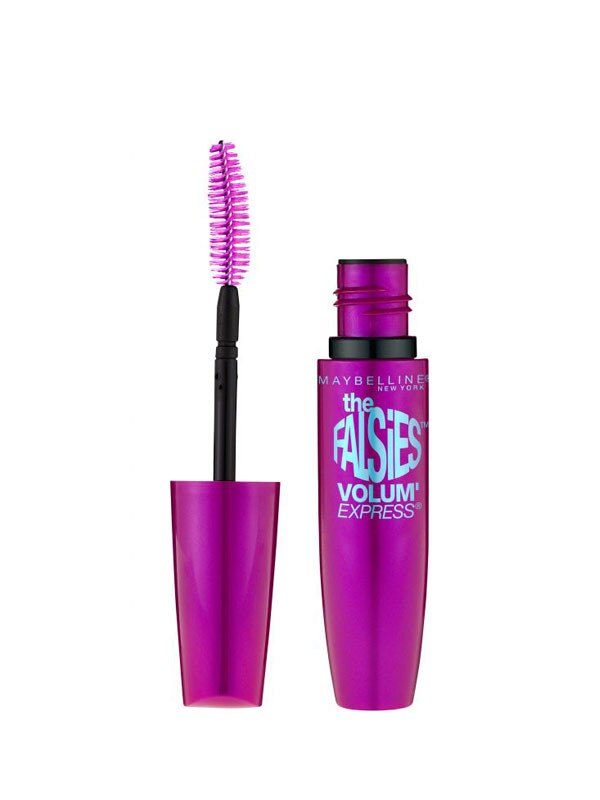 The Penny-Pincher
"When it comes to mascara, more $$$ doesn't always mean more volume or length," Khloe shared on her app.
Maybelline Volum' Express The Falsies Mascara
, $6.99