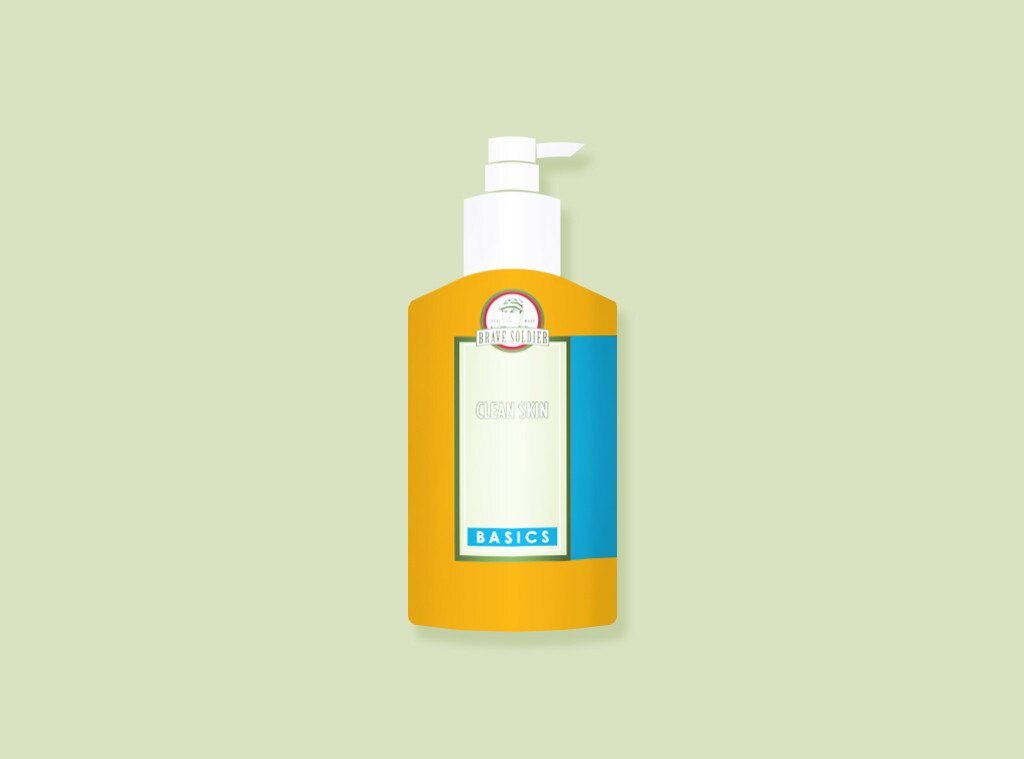 Cream cleansers? Oh, no you don't.
According to celeb aesthetician Vanessa Hernandez, your face wash could be thing that's standing in the way between clean pores and gunky ones. The skin-care pro, who calls Amber Valletta, Grey's Anatomy star Jessica Capshaw and even goop founder Gwyneth Paltrow as clients, says your creamy face wash is...well...skin deep.

"At night to wash, I recommend a bubbly, foamy, gentle cleanser—no cream cleansers, no oil cleansers, because they don't really work," advised the pro. "Try using a cream cleanser. After drying your face with a towel, you'll see that you'll still have—if you're wearing makeup—stuff left over."
Cream cleansers are often preferred by those with sensitive or aging skin, since the formulas typically contain moisturizing, hydrating agents and don't strip the face of its natural oils. On the flip side, many argue that sudsy, soapy cleansers can dry out the skin, which causes oil overproduction and, eventually, blocked pores and acne. However, you need something to clean out those pores in the first place, which exactly what a gentle, foamy face wash can do.
"As you're lathering, the suds and the bubbles attach onto the dirt, onto the sunscreen, onto the makeup and remove; whereas, the creamy may feel more nourishing, but you're really not cleaning the skin. You're hydrating-cleaning rather than cleaning-cleaning," Vanessa explained. "A good way to tell if you got your sunscreen or makeover off is after you wash and pat dry, use a toner on a cotton ball and see if you have gunk on it."
You don't have to be fancy about it either. The Brentwood-based pro, who offers facials at $375 a pop and whose shelves are littered with skin-care products priced in the $200 range, recommends using Brave Soldier: Clean Skin, an $18 cleanser.
"It's the best face wash I've ever used in my life. The packaging is super ugly…but using the right cleanser will eliminate all the tiny buildup you get, and by eliminating all the tiny buildup, you're less prone to get the deep [buildup]."
Of course, washing your face is not a clogged-pore cure-all. The aesthetician also recommends daily exfoliation with a gentle scrub—unless you have sensitive skin, of course.
"The more you exfoliate, the less buildup of dead skin cells, the less wrinkles you'll get as you get older, the more glowy, the more fresh, the better your skin will look and the better your products will penetrate because you have less skin cells," she added.
Which kind of face wash do you use?