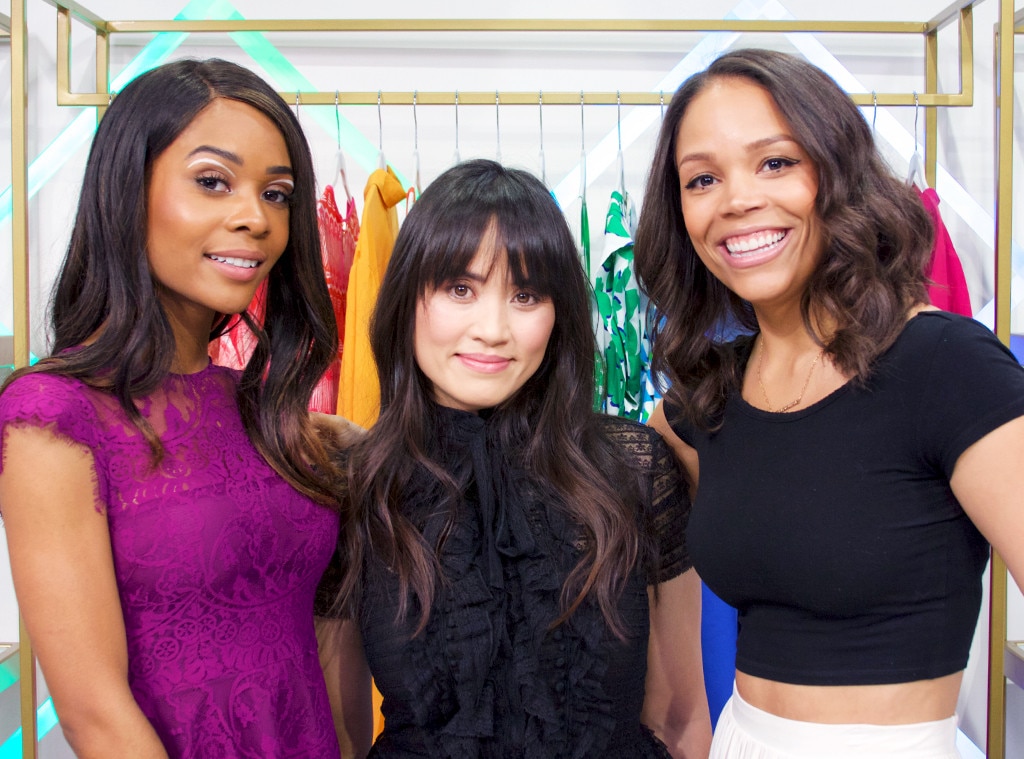 Celebs are sporting graphic eyeliner on the red carpet, but is it realistic for everyday life?
According Emma Stone's makeup artist, Mai Quynh, the answer is yes.

"You can do any of the designs, depending on the shape of your eye and how bold you want to go," said the pro. The key is to stick with one, maybe two colors and keep it pretty simple. "I wouldn't do all of them at once," noted the pro. So although it might seem fun to use a blue, a white and a turquoise—pick one color at a time to avoid looking clownish.
Not quite sure what we mean by a "negative space" look? One easy example is a cat-eye, as seen on Emma Watson just last week on the red carpet. Simply start by drawing a line along your top lashes, like normal. Once you have the lash line perfect, draw a simple wing, the same way you would for a classic cat-eye. Then trace right along the crease to finish up your negative-space cat-eye. That's it!
For another take that we just saw on Gigi Hadid, try applying a bright shade to your lid/crease area. You can do one line, two lines and even do it in addition to your everyday liner and shadow! To apply, drop a few inches below your brow, right above the crease and apply in an arch-like shape. "You want to make sure that when you open your eyes, it doesn't disappear," noted the pro.
Tell me: Will you give graphic liner a try?