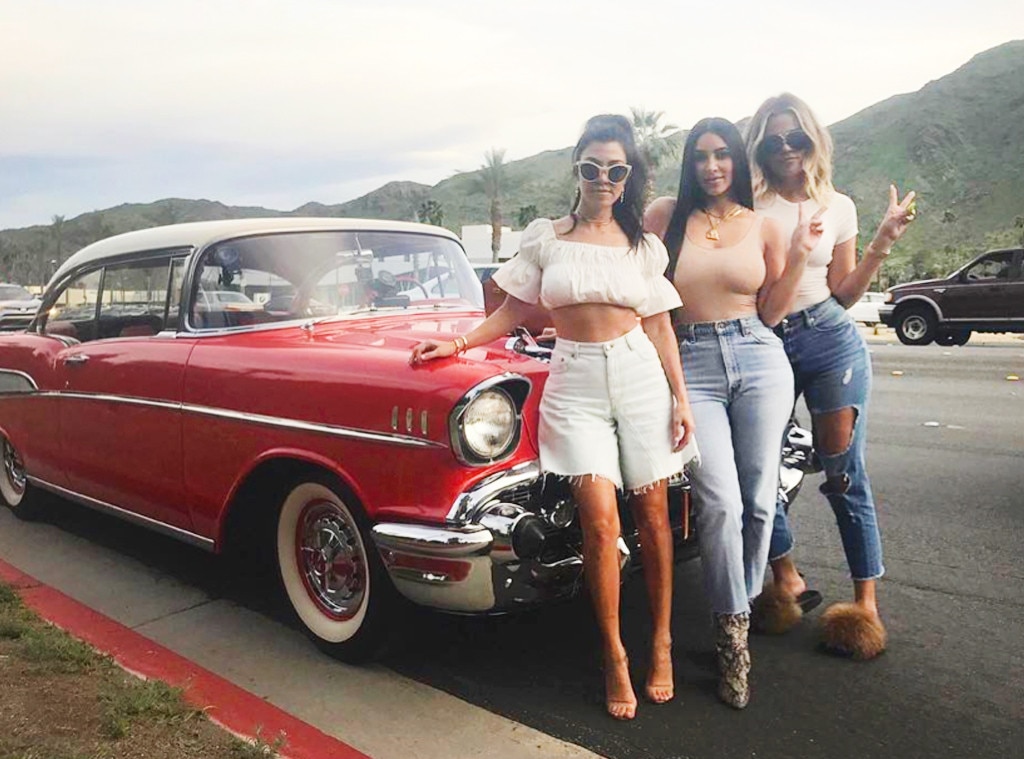 Basic doesn't have to mean boring.
For those of us that love casual dressing (or wake up late), there's a new way wave of basics that make the perfect foundation for a chic, on-trend outfit. Just ask the Kardashian sisters. The trendsetters were photographed on the side of the road, aside a red vintage car this week, appearing cool and collected in their cotton-blend tops and denim bottoms.
Comfortable, stylish and sultry—Khloe Kardashian, Kourtney Kardashian and Kim Kardashian-West demonstrate three different ways to take your jeans-and-a-tee obsession to a new level.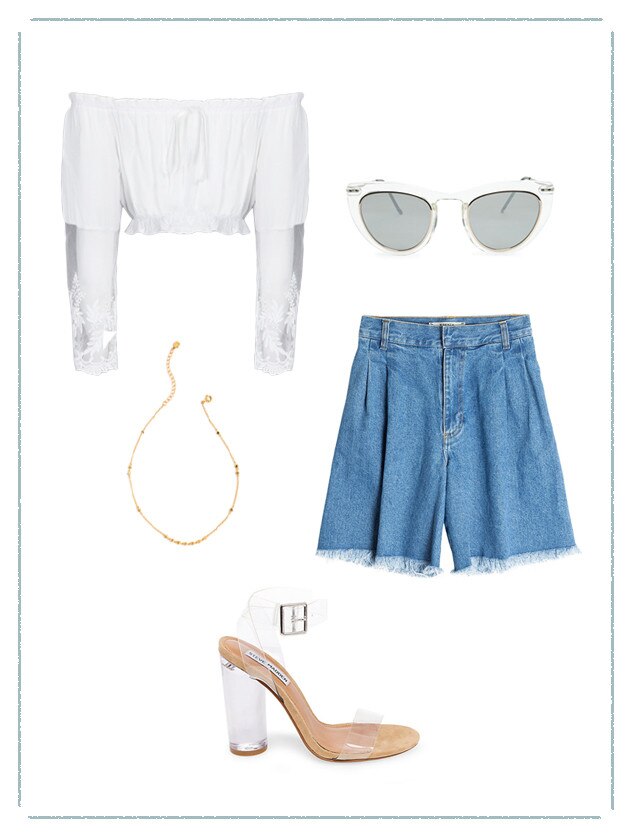 Kourtney's Boho Twist
Tip #1: Substitute your white blouse for a crop top with lace or ruffles, which offer a nice balance of femininity and sex appeal.
Tip #2: Mom shorts are back and better than ever! Aim for a high-waisted short to emphasize your waistline and longer, loose shorts for added comfort.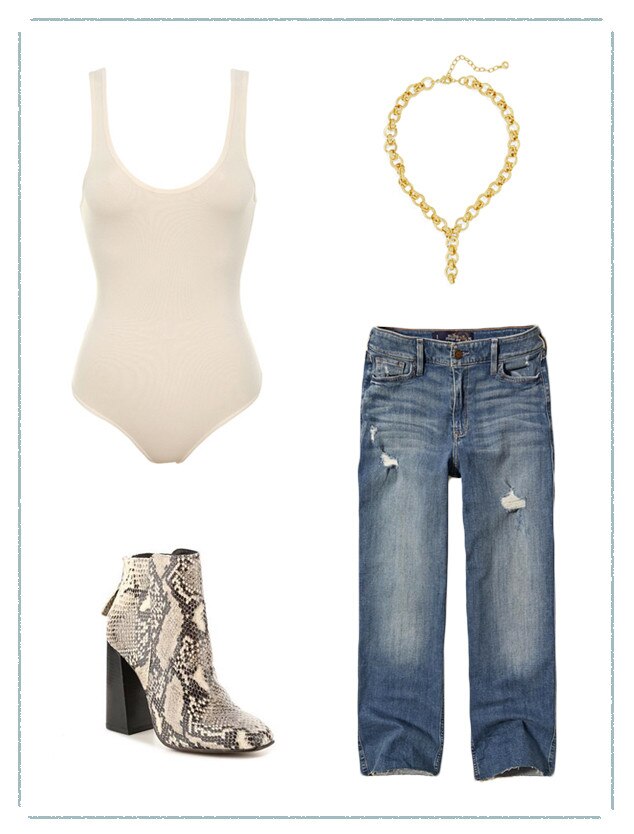 Kim's High-End Neutrals
Tip #1: Bright gold jewelry instantly elevates any T-shirt/jeans combo. Invest in gold statement necklace for those lazy or rushed mornings.
Tip #2: When it comes to jeans, one size doesn't fit all. Love your shape and take the time to find a pair of jeans that hug you in all the right places. Once you find them, buy a couple pairs in different shades of blue.