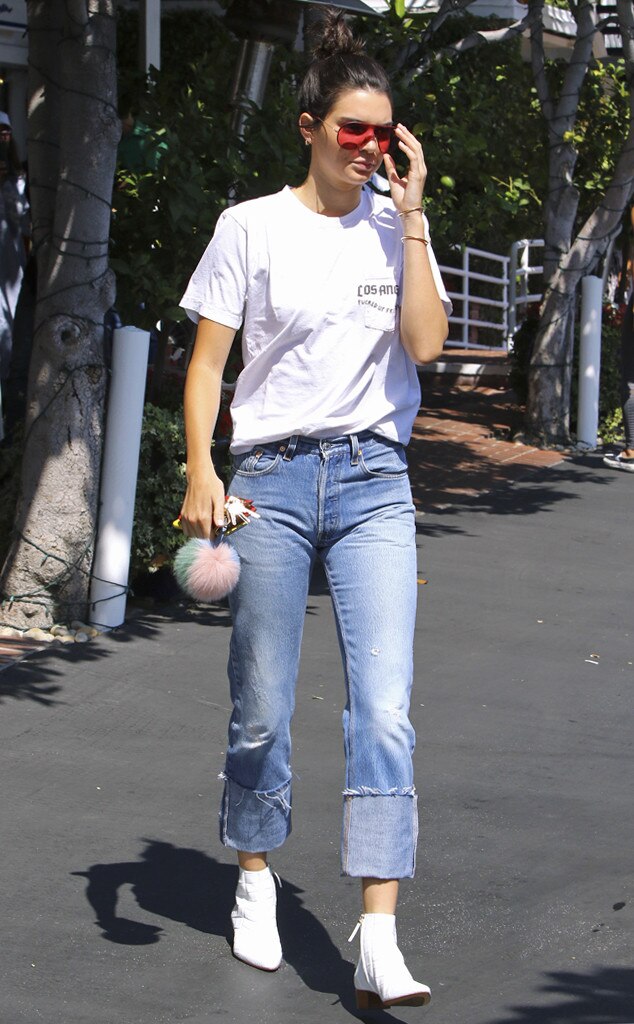 Who even hems anymore?
Cuffed denim is making a serious comeback. This season—thanks to style stars like Kendall Jenner—the key to the perfect fitting jeans isn't a trip to the seamstress, but rather a simple roll of the wrist (well, in most cases, the jeans come pre-rolled...but still).
So jump on this new, budding trend's bandwagon (because before you know it everyone and their moms will be wearing them), and invest in a stylin' pair.
Even Kate Bosworth's doing it!

What are you waiting for?
Become an extreme-cuffer like blogger Thássia Naves and get shopping all our spring favorites already!
Your tailor won't be happy about it, but your bank account will.