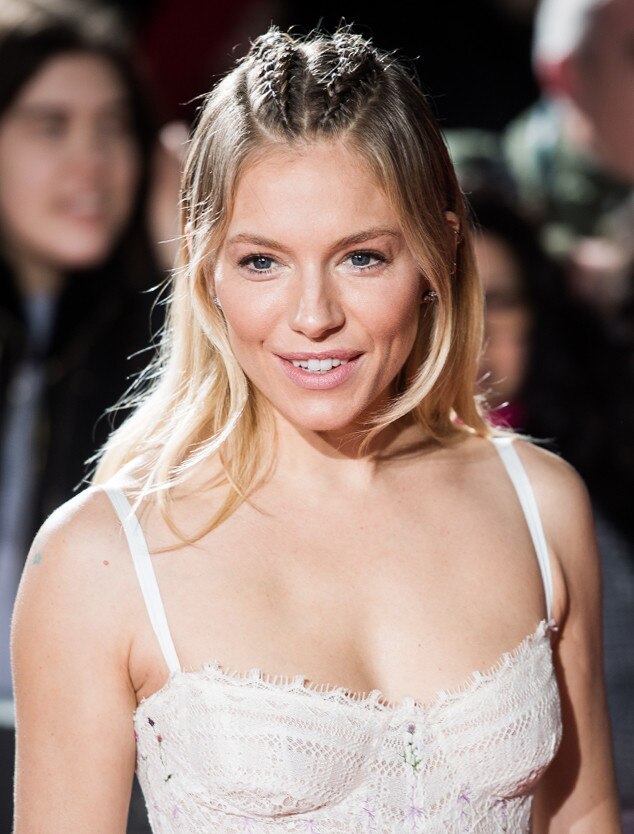 When it comes to looking good, celebs have it down—especially Sienna Miller.
The seemingly ageless actress is so committed to a healthy lifestyle that she even penned a forward for her makeup artist pal, Wendy Rowe's, new cookbook. As you might expect, it's chock-full of nutrient-dense recipes that are focused on helping you get your best skin. In it, you'll find plenty of main courses, like salmon with asparagus and fennel as well as a hearty roast pumpkin soup, which are far from your usual (read: sad) TV dinner. But the main standout has to be one of Sienna's favorites: the no-cook walnut brownies.

Now we love dessert as much as the next, but these are actually, dare we say, good for you. For one, they contain walnuts, which are a natural anti-inflammatory. You'll also find omega-3 fatty acids in there, which actually help to make your skin soft and plump. Another main ingredient is dates, a great source of vitamin C, which helps to brighten and support collagen production.
Even better, the whole recipe is only four ingredients-long and it doesn't even require an oven. So even if you're not a pro in the kitchen, this recipe is pretty impossible to screw up!
No-Cook Walnut Brownies
Makes 16 brownies; 180 calories per brownie
5 oz pitted dates
10 oz raw walnut pieces
1/4 cup raw cacao (or cocoa) powder
2 tsp vanilla extract
Step 1: Cover the dates in warm water and leave to soak for 10 minutes to soften.
Step 2: In a food processor, blend the walnuts and cacao powder until the nuts are finely ground.
Step 3: Drain the soaked dates, squeeze out any excess water and add to the food processor with the vanilla extract. Process until the mixture sticks together and forms a ball, adding up to 2 tablespoons of water, if desired, for moister brownies.
Step 4: Line an 8-inch square baking pan with parchment paper and press the brownie mixture into the pan.
Step 5: Cover the pan with plastic wrap and place in the fridge to chill for at least 2 hours or until set. Cut the mixture into 16 squares to serve.
Step 6: The brownies can be kept in an airtight container in the fridge for up to 5 days or frozen for up to 2 weeks.
There are tons more where that came from! If you want to peruse the rest of Wendy's healthy-skin recipes, you can buy her book, Eat Beautiful: Food and Recipes to Nourish Your Skin From The Inside Out, here!