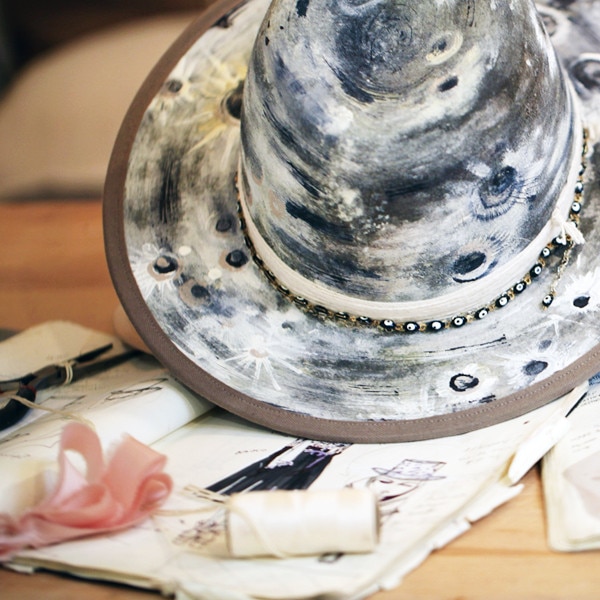 For Alessandra Rivera, an outfit isn't complete without a make-you-stop-and-stare kind of hat.
Take a look at her website, and you'll find a woman with golden-glossed eyelids sitting with a large brim hat and nothing else. In a way, her look is complete, even without a top. Rivera's hats are stand-alone pieces that celebs like Uma Thurman take on their international getaways.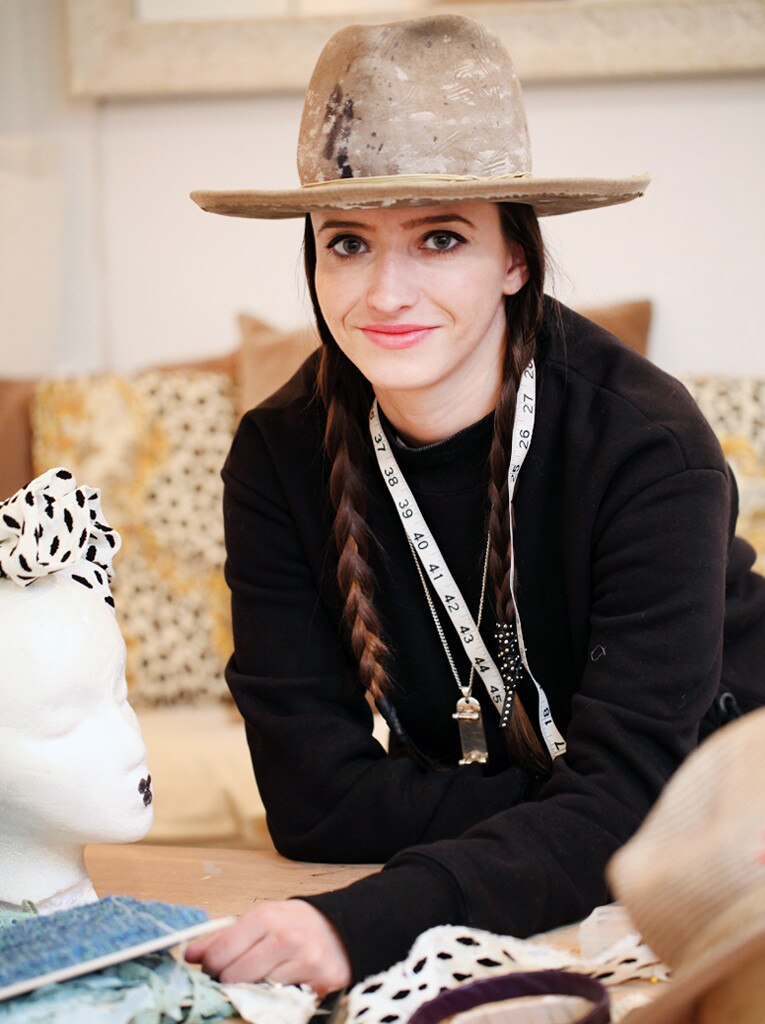 "I get to use my hands everyday and the options are limitless. It's a sculptural process that evolves from piece to piece," she told E! News. "I'm always working on something creative and different."
For most, starting a creative business in NYC sounds like a risk. But, it has paid off for this designer. Keep scrolling to learn how she found her success!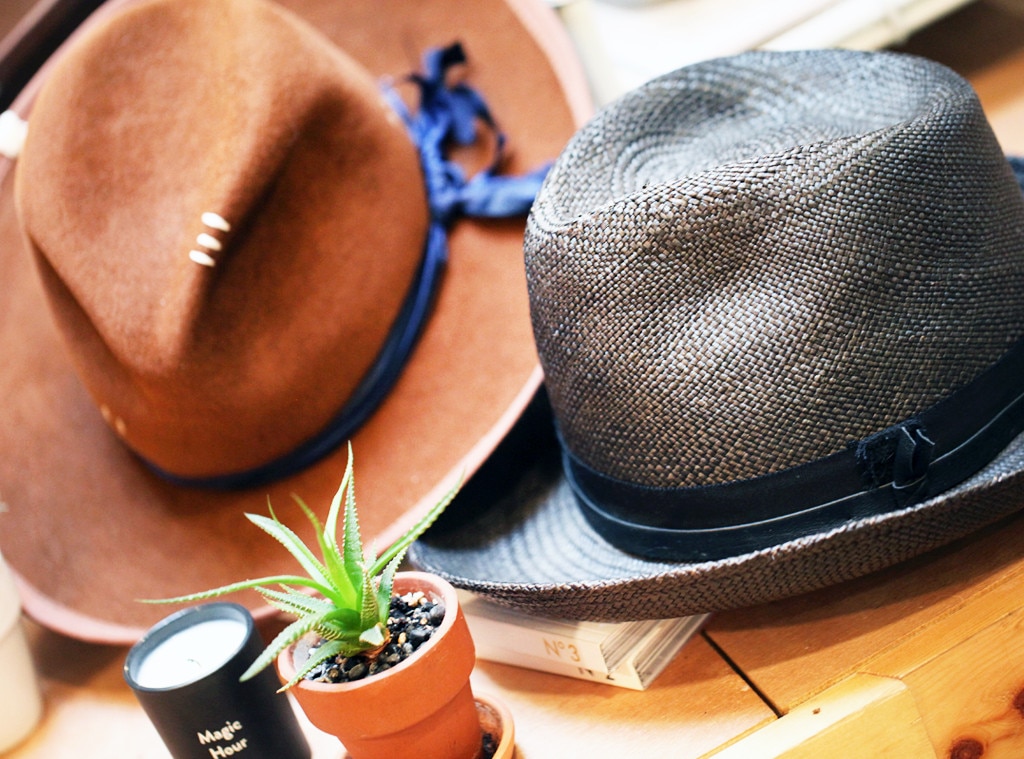 Jennifer Cooper / E!
What was your first job?
I worked as a freelance jewelry and print designer for Haute Hippie. It was rad and honestly I feel so lucky that it was my first job. I was given creative freedom, allowing me to learn and grow in the process. The owner, Trish, had such an eclectic approach to finding inspiration from her travels. I sketched and created from her around-the-world, one-of-a-kind pieces. It was the exact work hustle I needed at that time; long hours and collaborative. There were always people creating.
What's the most daring career risk you've taken?
Taking a chance on ME. Working for myself and not having a stable paycheck as a safety net while living in NYC was a daring choice. It took many years of paying my dues, bartending until 5 a.m. and working odd jobs to fund my own business.
What's the best piece of advice you've ever received?
Stay focused, trim the fat and cut out any distractions that don't help you achieve your goals.
What's the best part about your career?
The people and being my own boss! It's highly motivating and rewarding work. My clients love hats and reach out to me because they trust my creativity and know they are in good hands. It's an intimate process to construct an extension of a persons character, whether it be minimalistic or extravagant.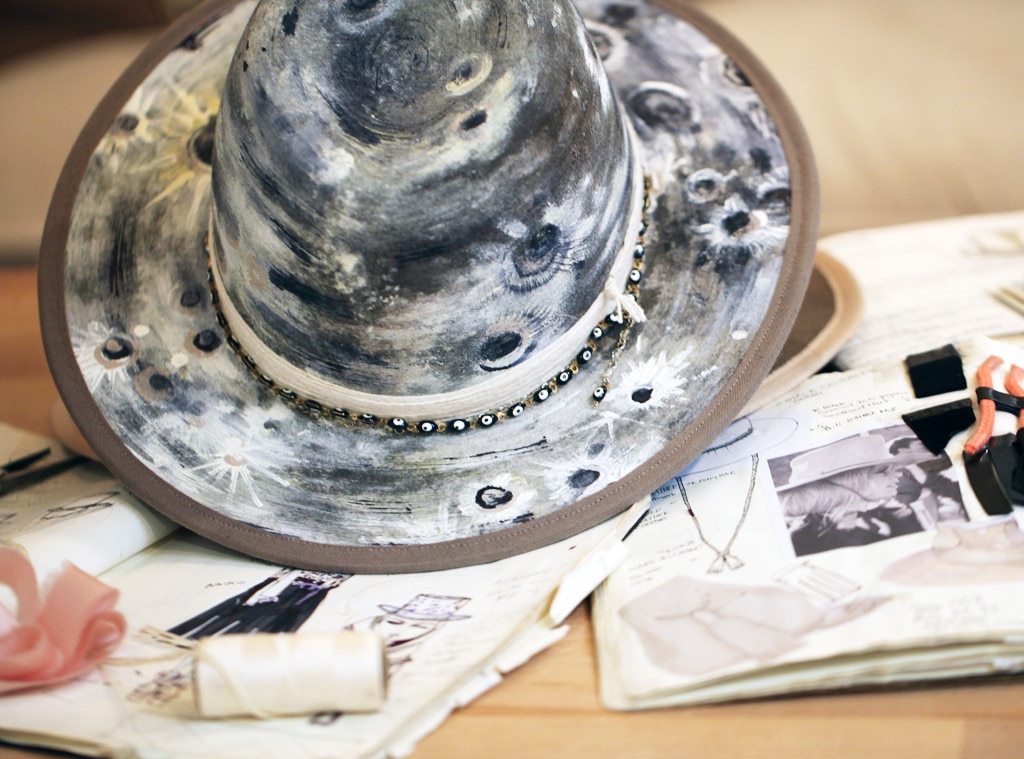 Jennifer Cooper / E!
Who are your career heroes?
My career heroes are two incredible humans that I have had the privilege to work with: the brilliant, humble, and grounded haute couture designer, Alber Elbaz and the kind and trend-savvy luxury eyewear designer, Selima Salaun. Hands down, they've given me the best life/work lessons and experiences a young designer could wish for. They helped me further develop my perspective and think conceptually with art, business, design, and life in general.
What's a typical day like for you?
A typical day is a-typical. Generally, it starts with a cup of coffee and catching up on emails. From there, it's a combination of client fittings, various areas of production, stylist pulls and midtown runs for trim and embellishments.
That's the beauty of it, each day is its own. I mainly create bespoke pieces, so my life and days are filled with creative, like-minded, dope people.
Tell us about your office décor.
It's a magical space filled with great light, creative energy and lots of plants. There are always people visiting. It's a warm environment.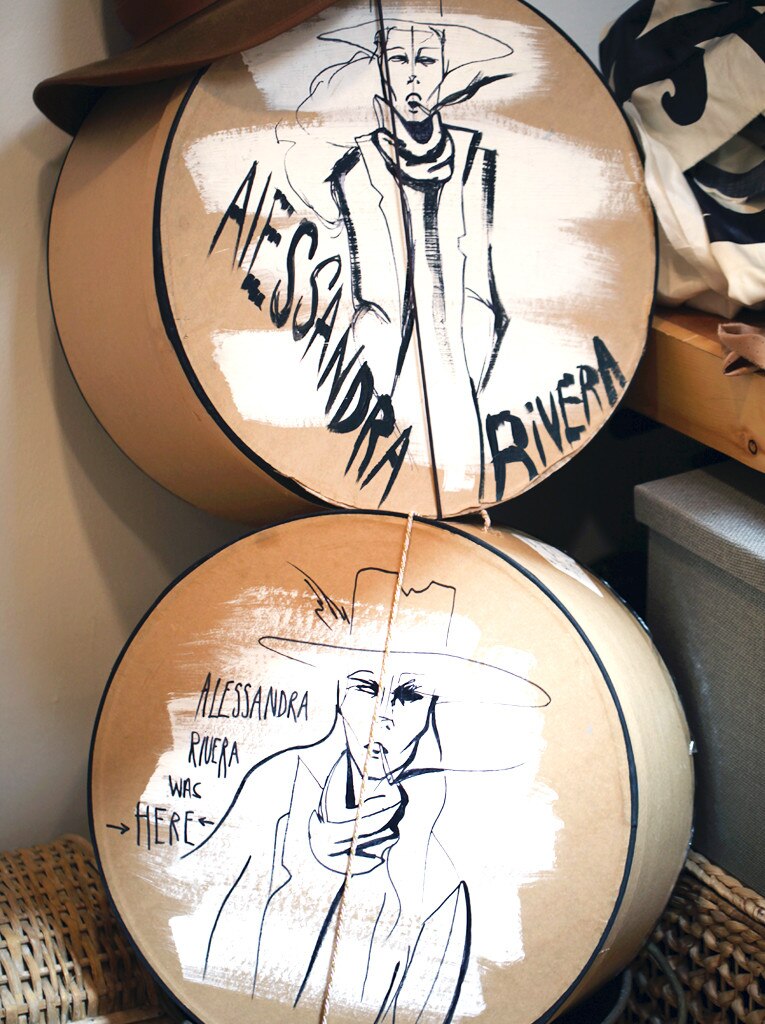 Jennifer Cooper / E!
Finish the below sentences:
Today for lunch I had…
Leftover Coq au Vin that I stewed up last night and put over brown rice.
The first website I log onto every day is…
It's a close tie between Complex and Vogue.
The last thing I Googled was…
A hotline bling meme for a well placed joke.
My usual coffee order is…
Ab iced latte with with skim and an extra shot from Greecologies on Broome St.
If I wasn't doing this job, I'd be…
Definitely in a small beach town in a Spanish speaking country, working on my tan, surfing, cooking and running a small beautifully ornate b&b.
List five things on your desk right now…
I spy tiny plants, a matchbook from THE BLOND, a book on African textiles, a jar full of vintage pins abd a celebration sized bottle of Veuve cliquot.
The book I'm reading is…