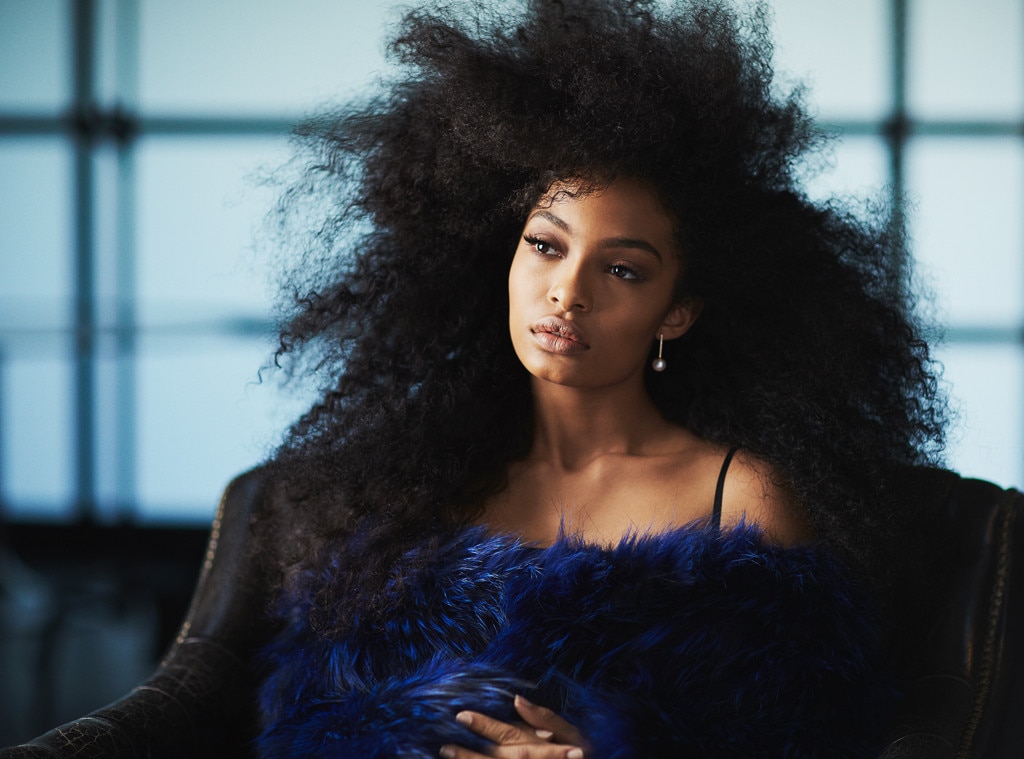 One thing is for sure: This breakout star has beautiful hair.


Yara Shahidi

, who plays the eldest daughter on the hit show

Black-ish (and possible new spinoff)

, has an inspiring mane message.


While giving us major Diana Ross vibes, the actress offers a modern, authentic approach to hair styling, standing at the forefront of a larger movement of women with African roots embracing their natural tresses (see: her on-stage cameo at the Women's March in Los Angeles). That doesn't mean she doesn't love to experiment either. While she may shy away from heat tools, a drastic hair dye job may soon be in the works.


In an interview with Mane Addicts, the actress opened up about it all. Here are the five things you should know about Yara's hair.
She hasn't used heat on her hair in almost a year.
It's hard to most of us to imagine a world without flat irons or curling wands. Transitioning to a no-heat hair regime isn't easy. "My curly journey has been a fun one, yet nonetheless difficult. It most definitely hasn't been overnight, and I know the struggle of throwing out the curling irons and flat combs," she told the site. "Being an actress, many times our hair is overworked, so it has been rewarding learning how to care for my curls whenever, wherever."
To create the actress' looks, celebrity hairstylist Cesar Ramirez only used product and a touch of diffused heat.
Her curls have their own personality.
While many of us spend ample time, energy and money trying to tame our manes, Yara finds comfort in letting it be free. "I am most 'Yara' when my curls are doing what they do! I have never had the same hairstyle twice because my curls have their own personality."
She's strategically waiting to debut electric-blue hair.
The soon-to-be 17-year-old has been spotted with purple highlights, but she's thinking of taking it one step further: "Blue and some other colors are definitely in my hair future."
She can't live without
Mielle Organics Almond Oil
.
For optimal hair health, the actress cleanses and conditions her hair every couple of days. "My curls have been loving
Deva Curl Light Defining Gel
along with Almond Oil from Mielle Organics."
After applying the products, she allows her hair to air dry. "I clip them up in loose Bantu knots (for more defined curls and body). If I am in a bit of a rush, I will lightly diffuse as well."
Janelle Monae is her hair idol.
"Her bouffants are iconic."