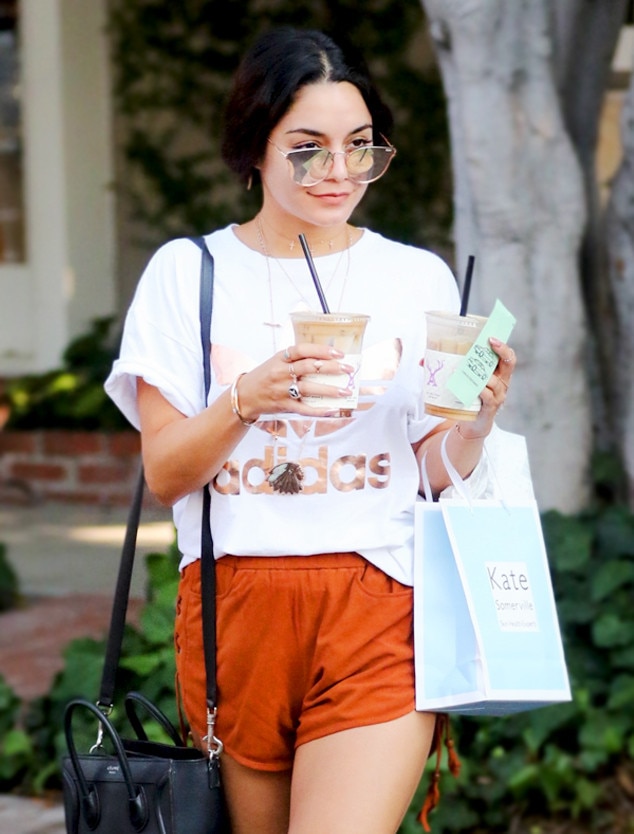 You know their names, but their faces may totally escape you.
Kate Somerville, Murad, Dr. Dennis Gross...sound familiar?

You see their brands every time you walk through the skin-care section of a beauty store. Or you spot celebs like Vanessa Hudgens strolling out of their clinics with fresh, glowing skin. But how much do you really know about the dermatologists and aestheticians behind their best-selling eponymous line?
Sure, they have high-profile clients (we're talking First Family status) and cult followings, but at the end of day, they're all beauty pros who want to share their skin-care gospel. Luckily for you, we've rounded up the major players, along with their favorite products and sage advice—free of charge!
Name: Dr. David Colbert
Celebrity Fans: Laird Hamilton, Naomi Watts, Michelle Williams, Isabelle Huppert, Adriana Lima
Career Highlight: Launching two skin-care brands at Colette in Paris, France, which is the first country to recognize dermatology and anti-aging as a science.
All-Time Favorite Product: The Colbert MD Illumino Face Oil ($150) is my all-time favorite product. I conceived the formula while on a trip to Sicily. The word illumino comes from the Italian word "illuminare." This word refers to the brightening agent that painters such as Vermeer and Rembrandt used in their paintings to make the skin of their subjects glow.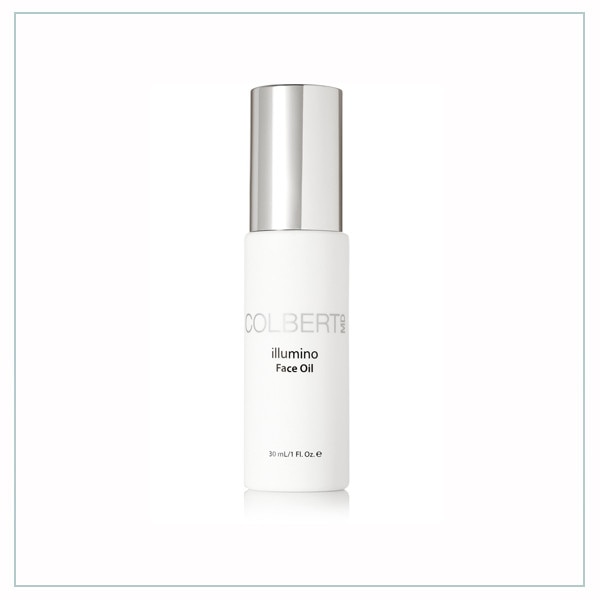 Favorite Drugstore Product: Aquaphor Healing Ointment
Advice, Free of Charge: The biggest misconception is there's a one-time fix for all aspects of aging. In reality, the aging process is complex and requires a multi-faceted approach. This approach can include a great daily skin-care regimen, a combination of lasers, Botox, fillers, a healthy diet and lifestyle.
Name: Kate Somerville
Celebrity Fans: Elizabeth Olsen, Anna Kendrick, Olivia Culpo, Vanessa Hudgens, Bella Thorne, Sam Smith, Taraji P. Henson, Ruby Rose, Rebel Wilson, Zoey Deutch
Career Highlight: Selling out of ExfoliKate the first time I ever went on QVC—in 4 minutes! Also, when we launched at Henri Bendel in New York, they gave us the entire window on 5th Avenue. That was incredible to see!
All-Time Favorite Product: Deep Tissue Repair ($150) and ExfoliKate—I can't live without either product, so I have to pick two!
Favorite Drugstore Product: Close-Up Toothpaste. It doesn't contain peroxide and bleach. My lips are so sensitive, [so peroxide and bleach are] too harsh for my skin. I always tell my clients with darker skin to be aware of toothpaste because it can pigment their skin.
Advice, Free of Charge: Never do microdermabrasion. It's too harsh on the skin. The suction breaks capillaries and the hard pelting down damages skin and can pigment you.
Name: Dr. Dennis Gross
Celebrity Fans: Olivia Palermo , Rosie Whitely-Huntington, Jordan Dunn, Lindsey Ellington, Zoë Kravitz, Selena Gomez
Career Highlight: Helping a member of the presidential family through a challenging skin issue. Our work and treatment plan gave them the tools to address the problem and bring back their confidence.
All-Time Favorite Product: Absolutely, without question, the Alpha Beta Daily Peel ($16). It was my very first product and continues to be our best seller—15 years later! For people who want brighter, smoother, a more even skin tone and texture, the Alpha Beta peels are a no-brainer. You see instant results in two minutes and there are varying strengths for the first timers or the more advanced peel fans.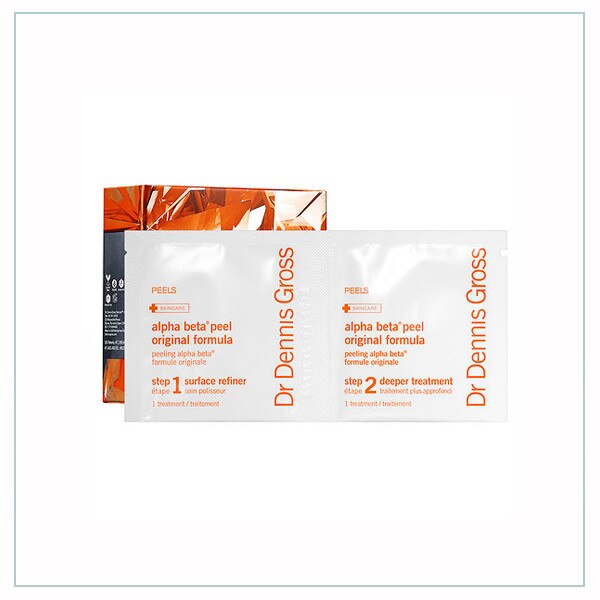 Favorite Drugstore Product: Gillette Mach 3 Razor—it's crucial to have a solid, strong blade to avoid skin issues such as cuts and razor bumps!
Advice, Free of Charge: Using makeup to cover up skin concerns is a trap. You need to use skin-care products that address your skin issues and ingredients that really improve the quality of skin. Treating and clarifying skin will allow your makeup to look even better!




Name: Ole Henriksen
Celebrity Fans: Justin Timberlake, Katy Perry, Naomi Campbell, Mark Wahlberg, Shakira
Career Highlight: I would say the success my brand has achieved in Sephora has been my greatest career highlight.
All-Time Favorite Product: Power Peel ($50)—it's a three-step professional treatment that I created to incorporate a microdermabrasion step, followed by a fruit acid peel treatment and finally a calmative hydrating mask treatment. What I love about it is each step addresses all the anti-aging concerns—uneven texture and tone, lines and wrinkles, open and clogged pores and skin firmness.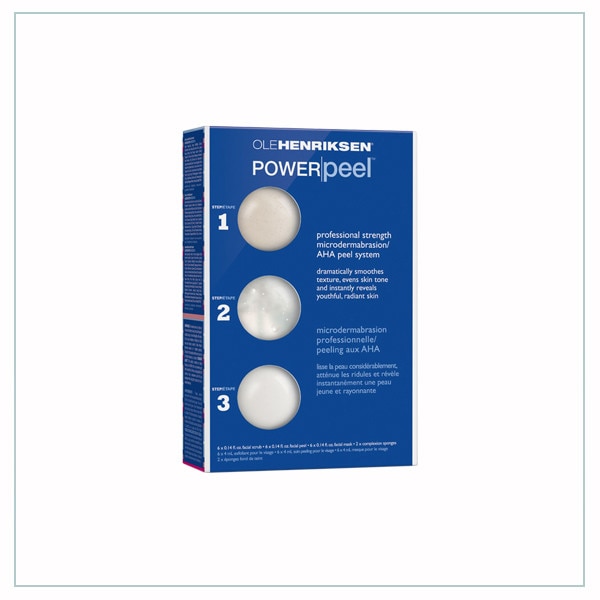 Favorite Drugstore Product: I love purchasing eucalyptus essential oil from my local drugstore. I incorporate it into the warm essential oil face compresses I use on both my clients' faces at the spa and my own face at home. Use 10 drops of eucalyptus essential oil into a sink filled with 1/3 of warm water. Transfer to face with a terry face cloth, press against face and leave in place for 15 seconds and repeat five times.
Advice, Free of Charge: [There's a] misconception that dry skin should avoid chemical exfoliants. When in essence, a peeling treatment, like my Instant Transformation Lemon Facial Peel, will eliminate the dull lifeless skin cells that sit on the surface, preventing that skin condition from absorbing moisture. When you do the chemical peel once a week you uncover the younger and smoother skin, allowing the other products to absorb more effectually.
Name: Dr. Harold Lancer
Celebrity Fans: Kim Kardashian West, Margot Robbie, Victoria Beckham, Ryan Seacrest, Beyoncé, Ellen DeGeneres
All-Time Favorite Product: Younger Pure Youth Serum ($275)—it's the only reason my skin has elasticity and bounce. It has biomimetic retinoids that are as effective as pure retinol but without the irritation. It speeds cell turnover and supports collagen production so my skin always feels fresh and youthful.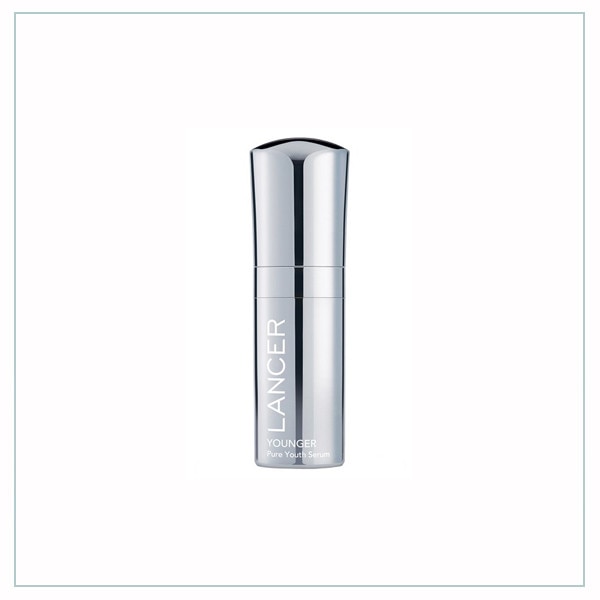 Favorite Drugstore Product: Almond oil—it has the best blend of barrier restorative fats to protect and moisturize the skin.
Advice, Free of Charge: I cannot stress to you enough how important it is to use high quality, effective products and have a consistent skin-care regimen at home in order to preserve your youth. Most of my patients come to see me in order to correct a procedure they have done at some other office. Surgery or invasive procedures aren't necessarily the answer for beauty or youth. There are no short cuts or quick fixes. Taking care of your skin and eating well instead can go a long way.
Name: Joanna Vargas
Celebrity Fans: Julianne Moore, Maggie Gyllenhaal
Career Highlight: The most rewarding part of the job by far is when I develop a trusting relationship with a client. I love that people turn to me for advice and trust my opinions on decisions in their life. It's truly an honor. I have clients that have been coming to me for years and come to me for every major event they have had—weddings, children's birthdays, graduations and red carpet moments!
Shop My Fave: My own Daily Serum ($85) was inspired from my love of green juices. The serum contains chlorophyll, galactoarabinan and oat grass juice, which oxygenates the skin while stimulating cell turnover and lymphatic drainage. You will look glowing and fresh, even when you don't feel it!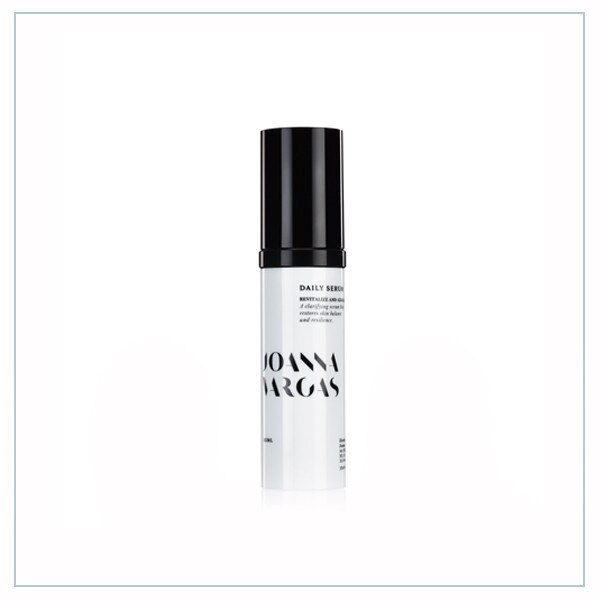 Favorite Drugstore Product: Burt's Bees Facial Cleansing Oil with Coconut and Argan oil—I love a cleansing oil to take off makeup, and this one is great for anyone with sensitive skin. It's soothing, hydrating and doesn't have harmful chemicals in it.
Advice, Free of Charge: I feel like it's my mission in life to tell women that anyone can have great skin. You don't have to be born with it, but it does take everyone a bit of effort. The key is to use all-natural products based on what the skin needs to perform at its best. Good nutrition for the skin will always yield the best skin you could ever imagine because the body assimilates natural ingredients so much better than products with chemicals.
Name: Dr. Howard Murad
Celebrity Fans: Emma Roberts, Olivia Culpo, Keke Palmer
Career Highlight: Hasn't come yet—I always say, "The best is yet to come. You just have to let it enter." If you limit yourself to one highlight, you'll never feel like anything is greater than that.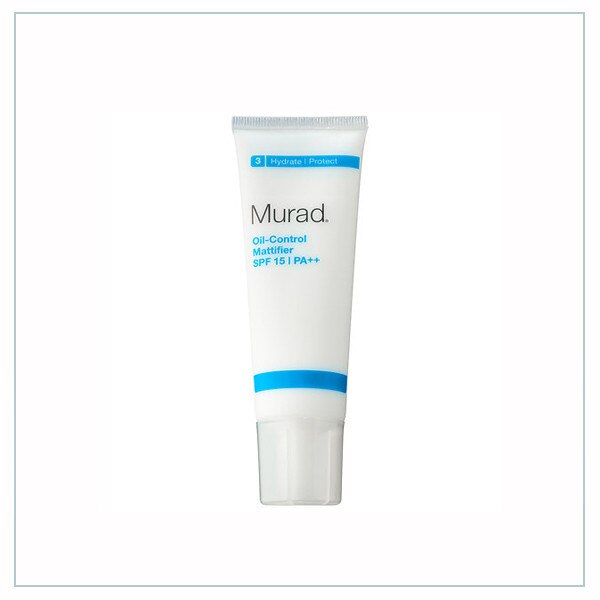 All-Time Favorite Product: If I had to choose, I really love some of our heritage products like Rapid Age Spot Pigment And Lightening Serum ($65) and Oil-Control Mattifer ($40), as they are a couple of our first products ever developed.
Advice, Free of Charge: That skin care is only treated topically. When you look at your skin it's only as healthy as the rest of your body. Making sure you take a full-body approach to skin care is vital. Consuming water-rich food, participating in physical activity along with a topical treatment will get you the best skin-care results.
Name: Dr. Nicholas Perricone
Celebrity Fans: Eva Mendes
Career Highlight: [I have] 160+ patents in medicine, skin aging, disease prevention and advanced aerospace and defense technology, a Masters in Nutrition, as well as five #1 New York Times best-selling books.
All-Time Favorite Product: One of my greatest breakthroughs was creating the delivery system used in the Cold Plasma line, which utilizes a unique, patented formula using liquid crystal technology that carries nutrients into the skin cells. By providing this nutritionally-rich environment, each of us can now achieve optimum cellular nutrition and function, according to our own personal biochemical individuality.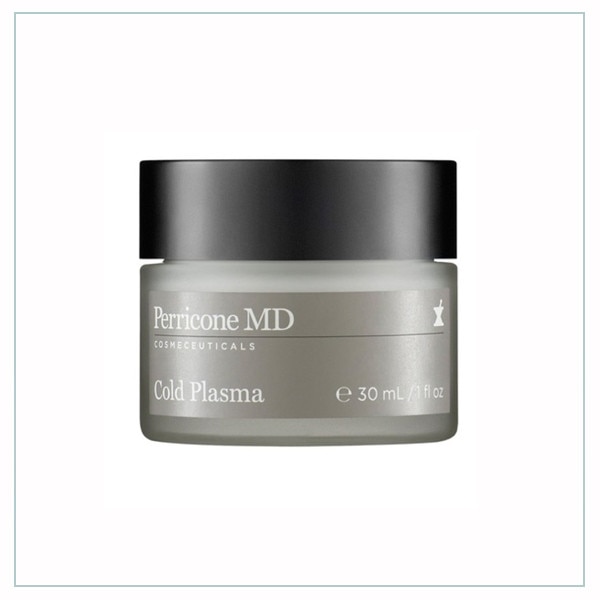 Advice, Free of Charge: To avoid irritation and inflammation, steer clear from over-washing, scrubbing grains, abrasive pads/washcloths, peels and exfoliators, as well as alcohol-based toners and astringents. These are unnecessarily harsh, which can disturb the normal skin pH and produce inflammation and dryness that will age and damage the skin. Taking hot baths or showers also cause dryness and inflammation, so try to avoid at all times and always apply an anti-inflammatory moisturizer while the skin is still damp. Lastly, remember that sugar and starchy foods are the worst enemy of youthful, beautiful skin. An anti-inflammatory diet normalizes insulin levels and blood sugar, while promoting radiant skin.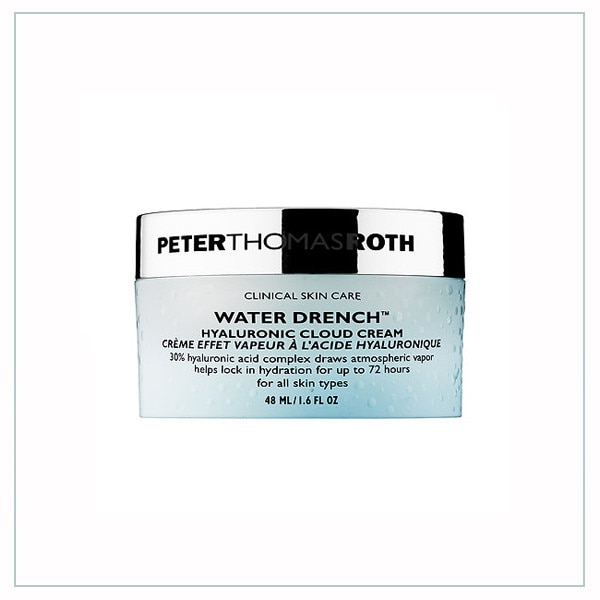 If you didn't know, now you know.