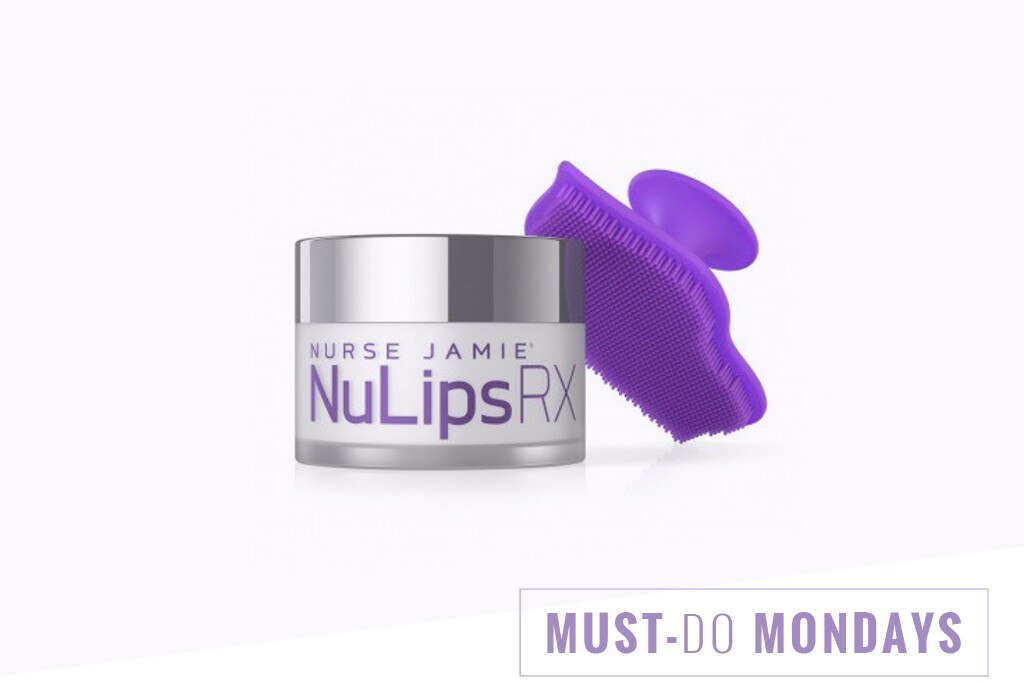 "Lips are never out of season."
At least that's how Khloe Kardashian's skin pro, Nurse Jamie, likes to put it. You might not have a perfectly pouty pair on par with KoKo, but that's not what the celeb skin expert, who also appears on Revenge Body With Khloé Kardashian, is talking about. To get lips that look as good as they feel, all you're missing is her brand-new NuLips kit. (And, yes, Khloe has it, too—she snapped hers on Snapchat last week.)

The $26 set comes with two parts: a lip balm and a lip exfoliating tool. No, the balm isn't just your everyday drugstore find.
First off, it's petroleum-free. "Most lip balms contain petroleum, which just sits on top the lip and doesn't allow the product to absorb into your skin," explained the pro. Instead, it's made with all-natural beeswax, which is super hydrating and nourishing for chapped lips. The ointment also contains Hyaluronic Acid, a key anti-aging ingredient (which is actually naturally produced in the body) and works to plump your lips.
Once you slather the product on like you would any other lip treatment, take the silicone lip-shaped tool and massage it over your lips. "It really works the product deep into the fine lines of your lips," she noted. It's also oddly relaxing—like a mini massage for your lips. Pro tip: Do it first thing in the morning when your puckers feel extra-parched, in bed before you go to sleep or keep it at your desk to reapply whenever you feel like it during the day!
It might seem strange, but be warned: This hydrating lip massage is about to be the new obsession you never saw coming.