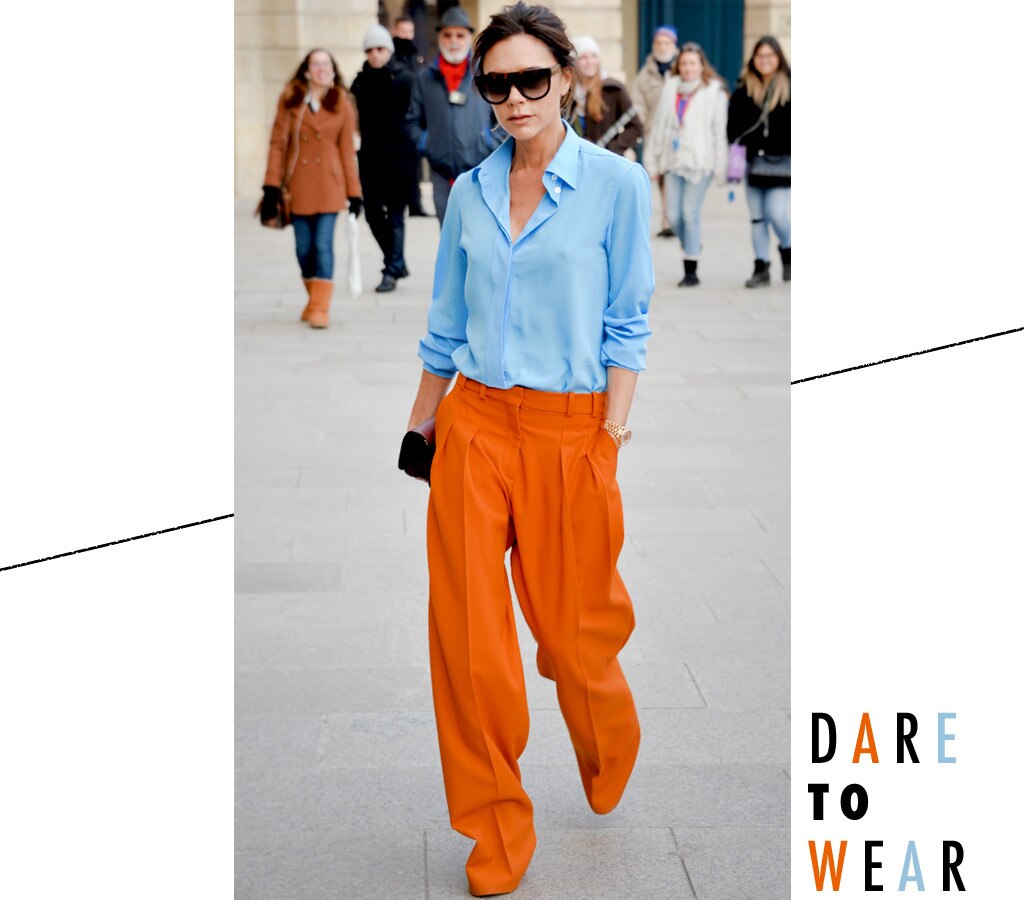 This is one style risk that absolutely paid off.
Victoria Beckham's no stranger to low-rise trousers, but it's the oversized nature of these bad boys that really caught our attention (and maybe the fact they're bright orange, but that's besides the point). The fashion designer looked as chic as ever in this colorfully tailored ensemble from her own collection, pairing the statement-making bottoms with a fitted blue button-down and brown clutch.
The takeaway here? Don't be afraid to play with sizing!