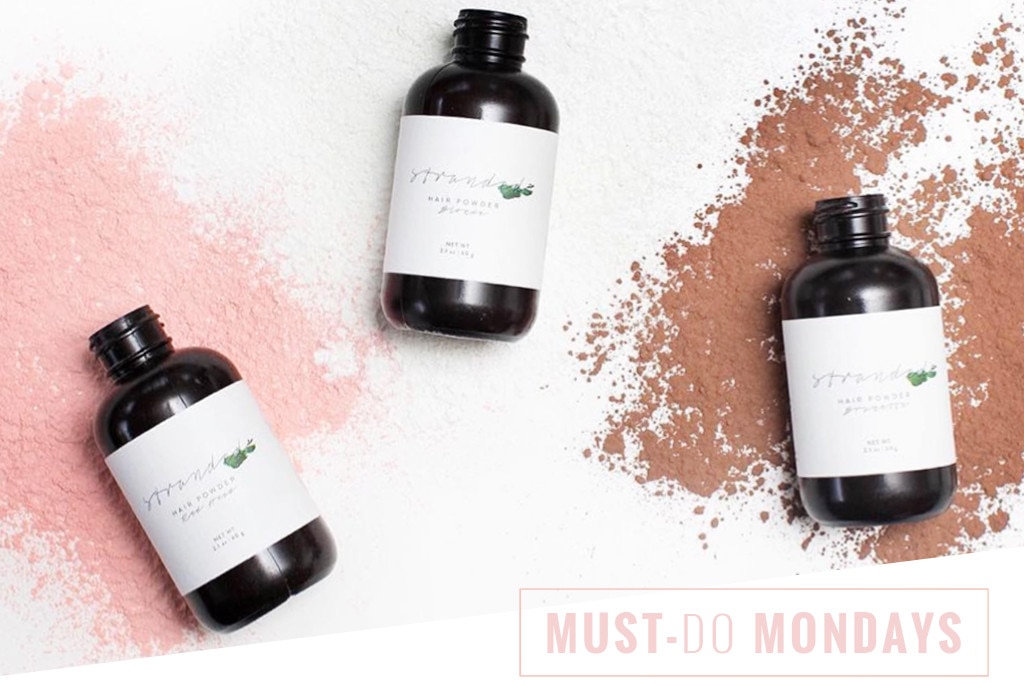 You're going on day three of dirty, unwashed hair. What else is new?
Washing your hair is no fun (and that's no secret). Hence why your trusty dry shampoo has saved you on more than one occasion. You probably have no qualms with your go-to spray or powder, but we're about to do you one better.

Stranded is a brand-new, all-natural hair powder that has a few things yours doesn't. First off, it's dye-free, gluten-free and vegan friendly. The two main ingredients are tapioca powder (a baking ingredient used in skincare products) and Kaolin clay (a mineral often used in face masks to stop oil production). Together they promote hair and scalp health, something that other formulas fail to do. In fact, most brands contain talc, which isn't actually all that great for you—according to the FDA.
Aside from being a healthier choice, with a portion of the proceeds benefiting charity, Stranded keeps things custom. How? By catering to you and your hair color: white for blondes, pink for redheads and brown for brunettes. (Dissimilar to most other brands that only come in generic shades). The stuff's finer than baby powder, but sturdier than an aerosol formula—so it blends expertly and sops up the oiliest of strands. "I like to use it at night before bed, so when I wake up my hair feels fresh," recommended co-founder Lauren Scruggs Kennedy. "While you sleep, your hair's soaking up the product."
The faintly floral scent is an added bonus, especially if you're using it to freshen up right after a sweaty hot yoga class. To apply, simply squeeze the bottle and puff the product directly onto your roots and anywhere else that needs texture. Another method? "I like to shake the bottle! That way, the perfect amount comes out every time," noted Lauren.
Size wise, the bottle's compact, so you can easily toss it in your bag and take it with you wherever you go. "It's the best travel companion," noted Lauren.
Need we say more?
Stranded Hair Powder, $26