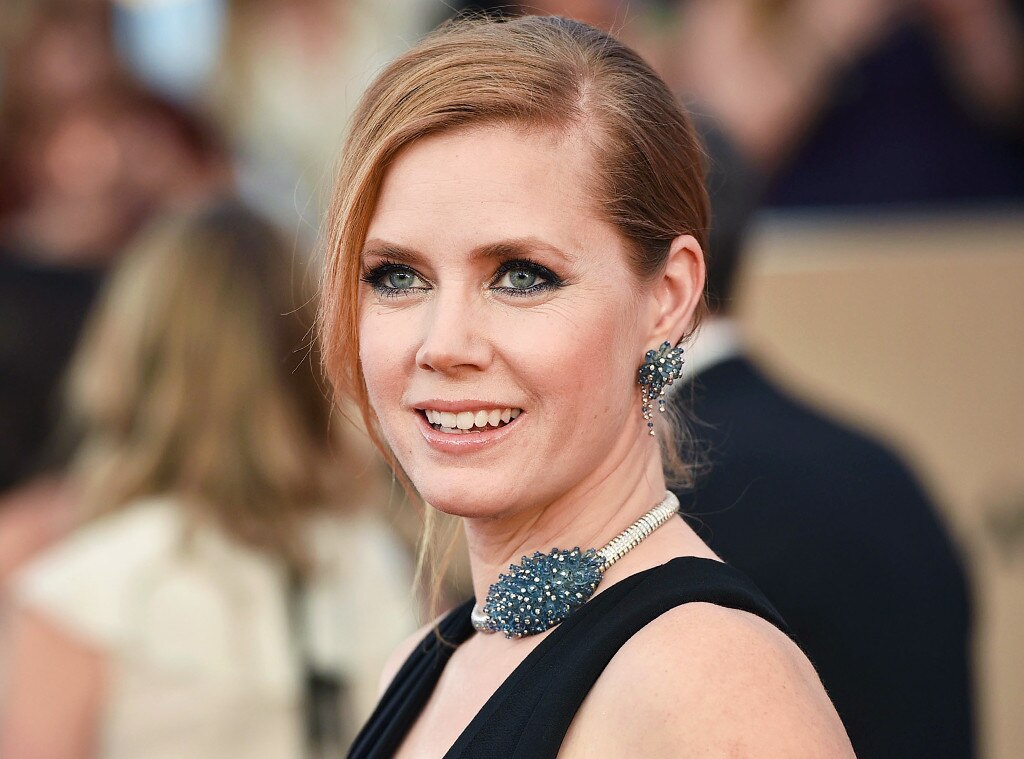 The eyes have it.
It's not often we see a dramatic smoky eye on Amy Adams—the Arrival star tends to wear neutral beauty looks on the red carpet. However, the SAG Award-nominated actress turned heads Sunday night in a stunning Brandon Maxwell dress, Tyler Ellis clutch and striking makeup, courtesy of celeb makeup artist Stephen Sollitto.

"I'm usually super light-handed. I like a pretty natural look," said the veteran beauty pro. "We have the same aesthetic—[Amy] likes light makeup, too."
But for the SAG Awards, Stephen was inspired by the color of Amy's Cartier necklace. Instead of going with a red-lip look, he decided to complement the ice-pool blue of the statement choker with pewter and slate hues—a combo that would make the actress' blue eyes pop.
If you're trying to recreate this dramatic look at home, the expert has a surprising tip for you: "Don't pile on makeup," he advised. "Start with mascara first, and your eyes will already darken up." Sometimes, when you finish a smoky eye with mascara, the final look can be too intense.
For the rest of eyes, choose a "lighter shade eye shadow than you think you actually need," he added. "Ring the eye. Line the inner rim and top lash line with black." The result? A stunning smoky look that doesn't resemble raccoon eyes.
Finish it off with blush—and voilà—a low-key, Amy Adams-approved red carpet look you can actually do at home.