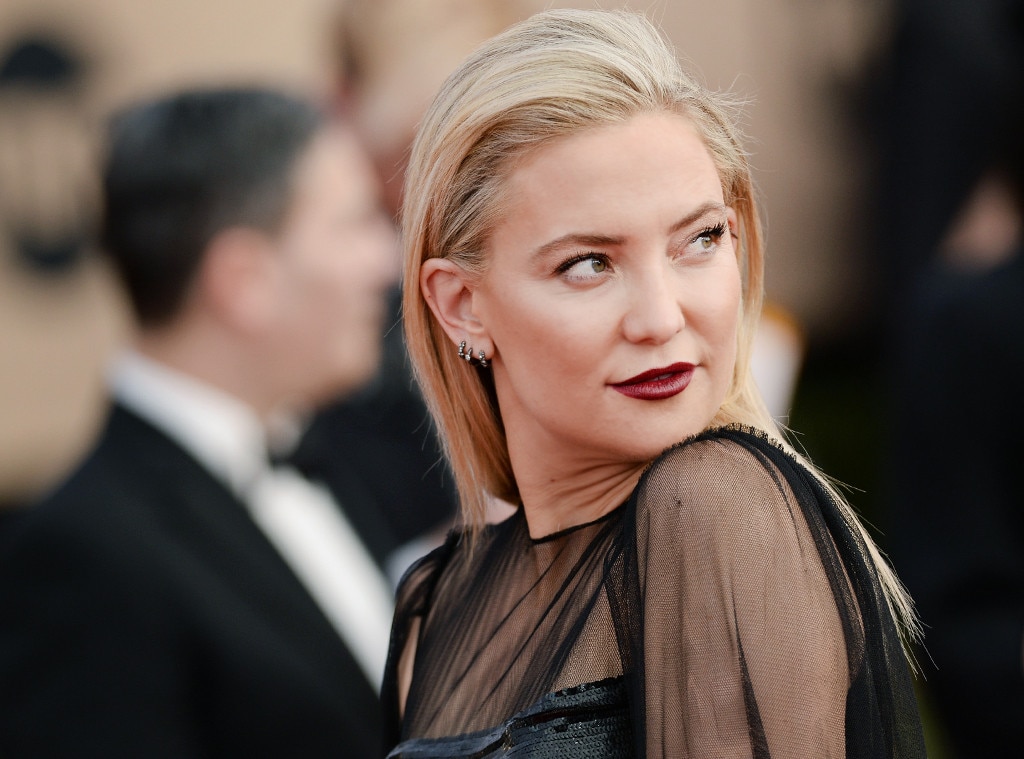 Kate Hudson has an uncanny way of making sexy look effortless, no matter the occasion.
And the 2017 Screen Actors Guild Awards was no exception. She turned heads in a slit-sleeve black Dior dress, but it was her fresh makeup look that held our attention most. "Her dress was so elegant, yet sexy, so we didn't want too much going on with the makeup...but I definitely wanted it to be impactful," noted Kate's makeup artist Debra Ferullo.

What's different about how the pro created Kate's glow? Hint: No bronzer was used in the making of this red carpet moment.
Instead, Debra actually utilized three different shade of foundation for a subtle contour. "I think it really helps if you use a few different shades when doing your foundation. Using only one shade can sometimes give you a bit of a flat look and that is not what I wanted here," explained the pro. Lucky for you, it's super-simple to recreate.
To start, take your lightest foundation shade (Kate wore EX1 Invisiwear Liquid Foundation in 2.0 to the award show) and apply it to your your T-zone area. This is your base color. Next, take your second darkest color and contour the high points of your face (a.k.a. your cheeks, temples and along your hairline)—Kate used 5.0 in the same formula for this step. And with the darkest shade (6.0, in the actress' case), only apply along your cheekbones to really make them pop.
"By doing it this way, we didn't need to use any blush or bronzers," she added. Just be sure to finish with a translucent powder to nix any shine.
Since the low-key contour is so minimal, complete the look with a classic dark lip to give it more impact. "I felt like this was where we should go for it, so I gave her a very rich, deep-bold, burgundy lip—not matte but not glossy either," explained the expert. As for lipstick details, Kate's burgundy hue is actually a mix of two products: It's one part Bite Beauty Multistick in Cocoa and one part Charlotte Tilbury Matte Revolution in Glastonberry.
Pretty low-maintenance for a red carpet look, wouldn't you say?