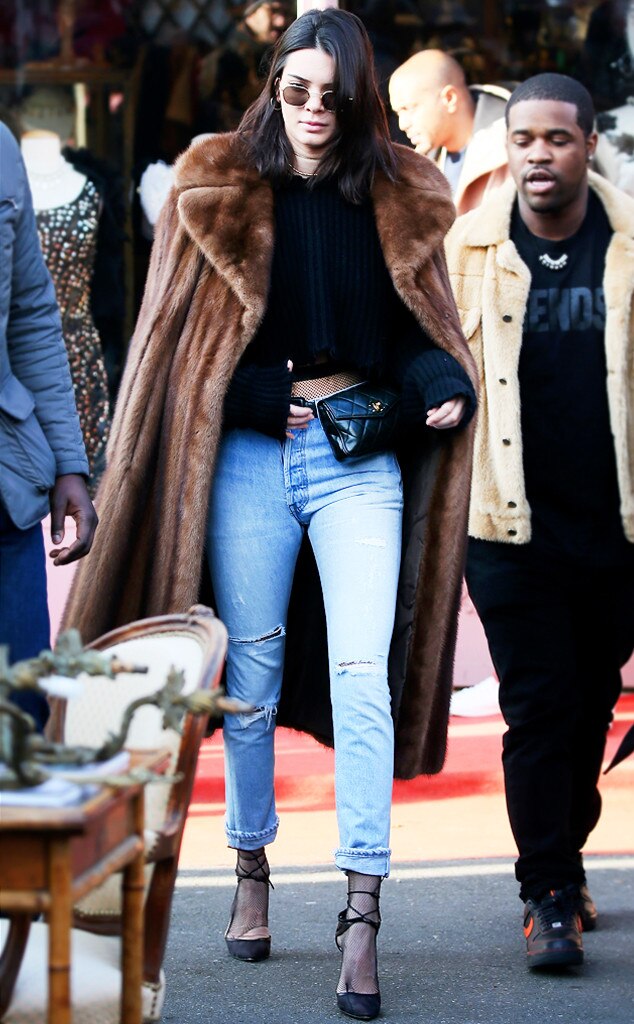 Straight out of the '90s, right into the '70s.
The resurrected era of crop tops and chokers has suddenly taken a back seat to a new, Sex Pistols-worthy trend involving fishnets and denim.
Let's face it: Winter can be boring. The chilling outside temperatures are less than inviting (forcing you to do things like binge watch new Netflix originals all day). When it comes to your wardrobe, it's all about puffy coats, clunky boots and the color black. Before you know it, your closet is one giant snoozefest.
That is...until now.