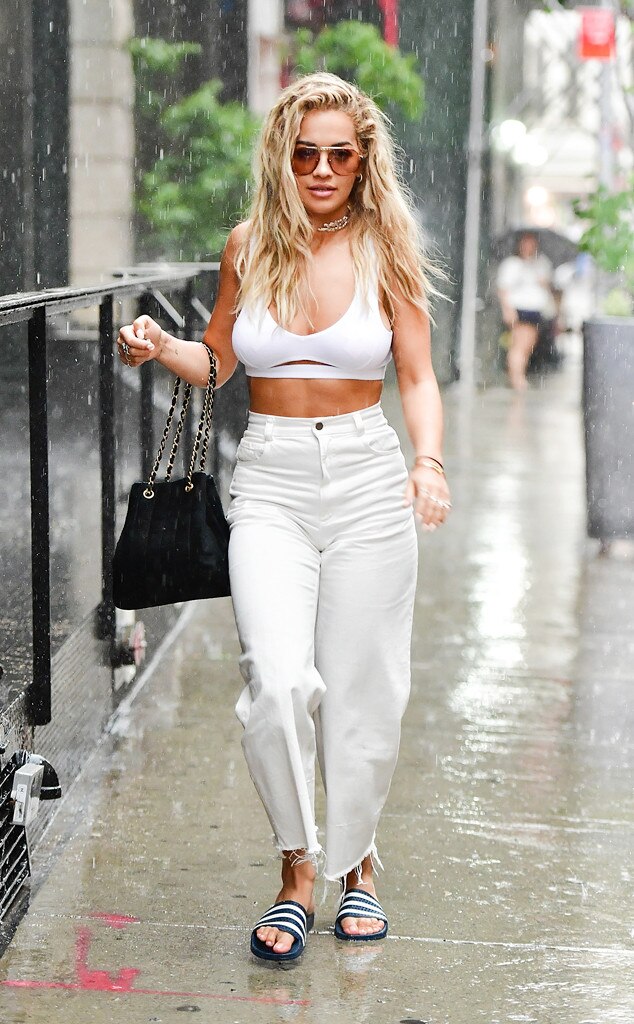 Rain, rain go away!


Whether it's the rain, wind or snow, it's difficult to achieve #hairgoals during the winter. Waking up to icy air doesn't make anyone really want to hop out of bed and style their hair (or their makeup or get dressed or go anywhere). For most, this time of year inspires a get-up-and-go attitude.


Instead of aiming for advanced hair styling, it's time to focus on basics that promise those precious locks protection from the elements. It may sound limiting, but there are actually a lot of ways to switch up your look this season.




Need some winter hair inspiration? Check out the on-trend, easy styles that celebrities are rocking in the rain!



Wet & Wild
Rita Ora is daring in the rain with wet hair, paired with a crop top, high-waist jeans and sliders. Although this isn't the most practical look for the cold, the wet hair look is on-trend and very sexy.
Braid or Loc Extensions
What's the best thing about extensions? They typically last four to six weeks. With the added length and volume, you can create hundreds of styles that may not be able to do with just your hair. Rihanna has taken advantage of the protective style, making atop bun with her locs.
Cornrows
If the rain is causing your hair to frizz, try braiding your hair along the scalp for a durable, yet adorable everyday look. Elsa Hosk sports cornrows, a look that stems from major origins, with a casual street-style ensemble.
The Messy Bun
It may not be the most original hairstyle, but it gets the job done. If you have a packed schedule on a cold day, like Gigi Hadid, don't overthink your hair. Just throw it up in a bun and go!
Beanies
Throwing in the towel? Don't let a bad hair day get you down. Naomi Watts hit the streets in a red beanie, reminding us that hats are a great way to get through rainy days. Loving her style?
What's your favorite rainy day style?