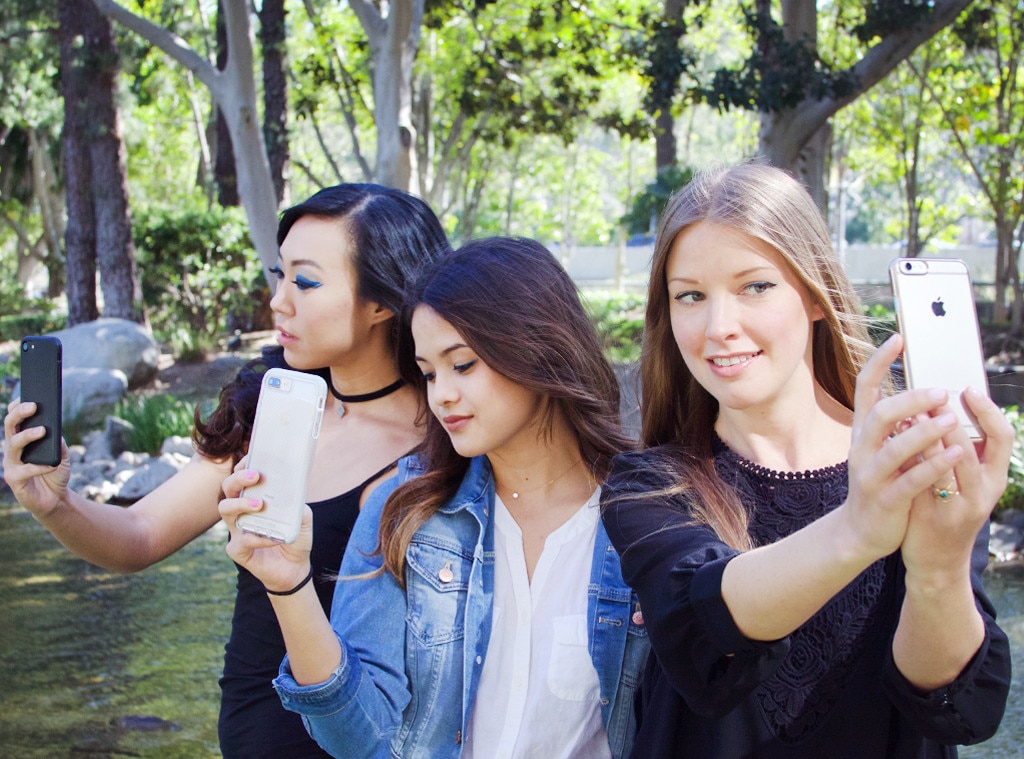 Graphic eyeliner is the newest runway-to-real-life makeup trend, but is it appropriate for the office?
Understandably, most girls keep it pretty basic (a.k.a. easy) during the week, sticking to typical cat-eyes or simple swipes of black liner. But what if we told you the trendy new negative space look will take you the same amount of time to create? Would you take a risk and sport a bold design in a bright color during the workweek?

If you're on the fence, you're not alone. Sources asked three E! News employees to give it a go and here's what they had to say.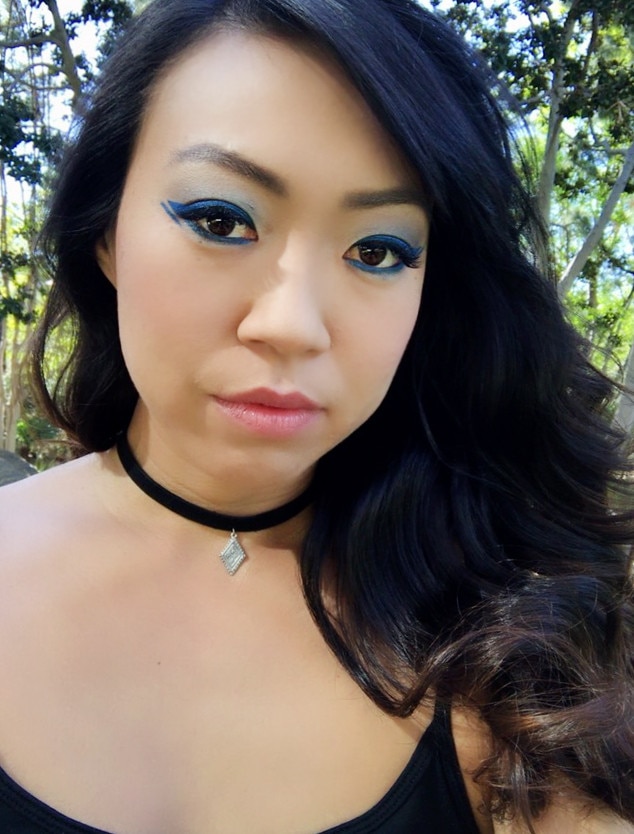 Tester: Christy Matsumoto, E! News Sr. Production Manager
Color: L'oréal Infallible Paints Eyeliner in Electric Blue
Review: I typically go with a classic black winged look, so a bold blue color was new for me. It really made my eye pop, so I wanted to add a little twist by thickening the line and extending out the wing portion. I also added a single line underneath. It was super-easy to apply and it lasted for a good few hours. I tend to be more conservative at work, but I could definitely see myself applying it just along my top lid for a low-key daytime look in the future.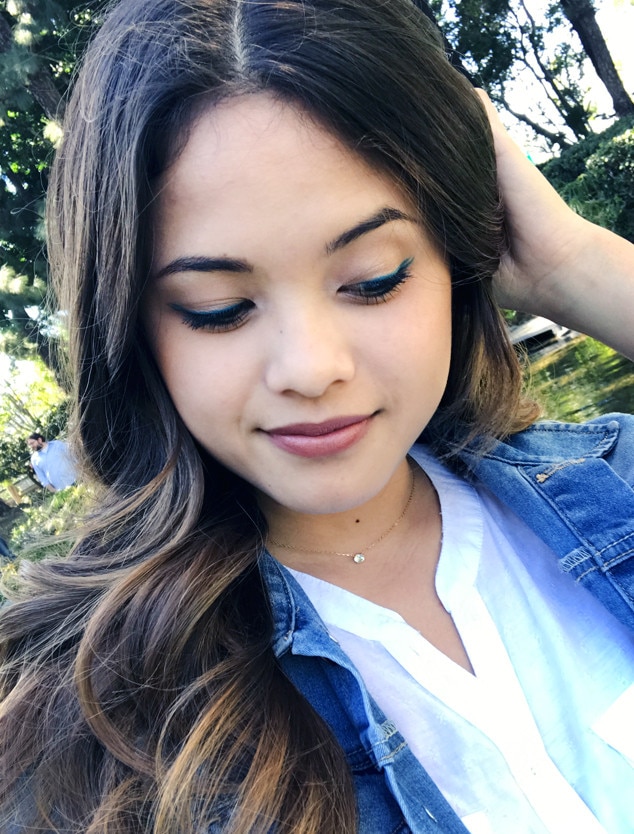 Tester: Alexa Woo, E! News Executive Assistant
Color: L'oréal Infallible Paints Eyeliner in Intrepid Teal
Review: I'm a no fuss kind of girl—usually I just wear a swipe of liquid black liner and call it a day. This teal shade was more vivid than I anticipated, but so fun! I chose a subtle, double cat-eye for the day, which gave my day look a little edge. For the office, I think I'll stick with my natural look, but I do plan to wear this again. It's perfect for festival season! I might mix it up and get a bit bolder with the color and designs.
Tester: Hannah Collings, E! News Creative Development Manager
Color: L'oréal Infallible Paints Eyeliner in Wild Green
Review: Typically I stick to my tried-and-true basic black eyeliner pencil, but this jewel-toned green is surprisingly easy to wear. The precise tip also made it easy to apply. Since I typically wear a more subtle eyeliner look, I chose a variation of the cat eye, extending into the crease. It was super easy and definitely beginner-friendly. Bonus: the liner lasted all day–no smudges, and didn't reapply once!