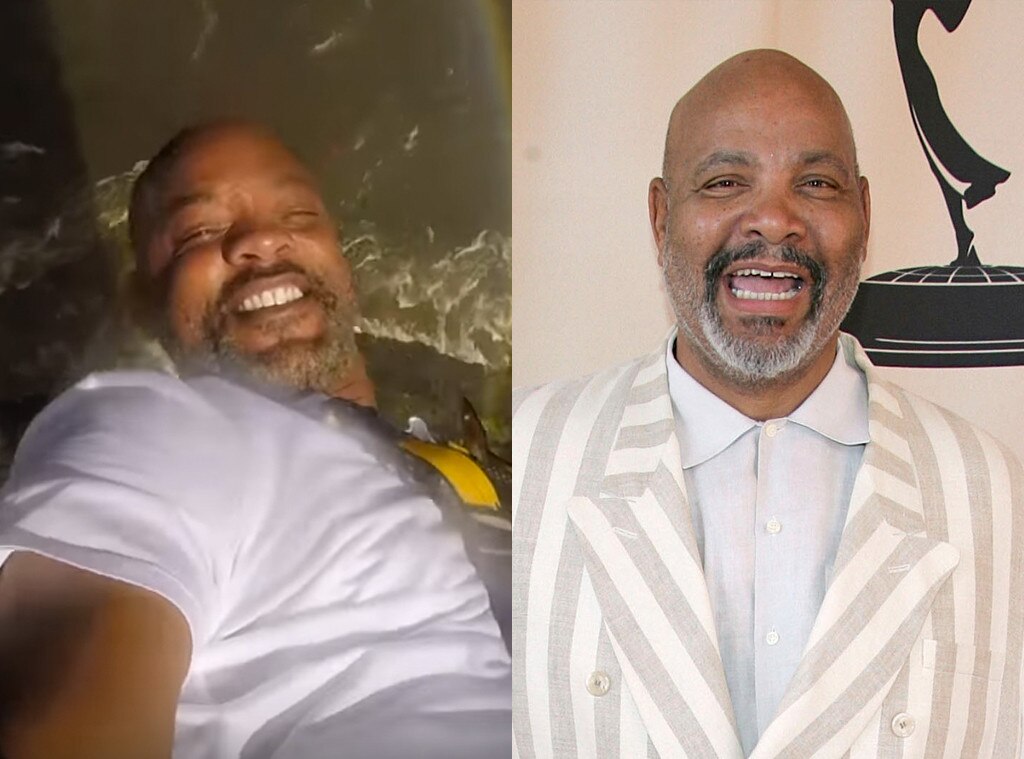 Though Will Smith and James Avery will only related fictitiously on The Fresh Prince of Bel-Air, fans are seeing a serious resemblance between Will and Uncle Phil.
Smith recently recorded himself bungee jumping off the Victoria Falls Bridge, and instead of appreciating the rainbow and gorgeous scenery behind him, the Internet immediately noticed the uncanny resemblance between him and the late Avery. Naturally, everyone on social media flipped for it, sharing GIFs, memes and more.
The funniest comment might have been from a user who used the hit show's theme song as inspiration: "Now this is a story all about how, my face looks fat from upside down, I like to take a minute just sit right there, I look like Uncle Phil when I fly through the air," the user wrote.
Avery tragically passed away at the age of 68 in 2014 due to complications from open-heart surgery. His Fresh Prince co-stars all paid tribute to him shortly afterwards. "Some of my greatest lessons in Acting, Living and being a respectable human being came through James Avery," the Men in Black star wrote. "Every young man needs an Uncle Phil. Rest in Peace."
Tatyana Ali, who played Uncle Phil's daughter Ashley, tweeted, "James was my teacher my protector & the most magnificent actor. We're feeling his loss very deeply. He'll always be a part of me #JamesAvery."
Watch Smith's bungee-jumping video to get the entire experience (and maybe panic).