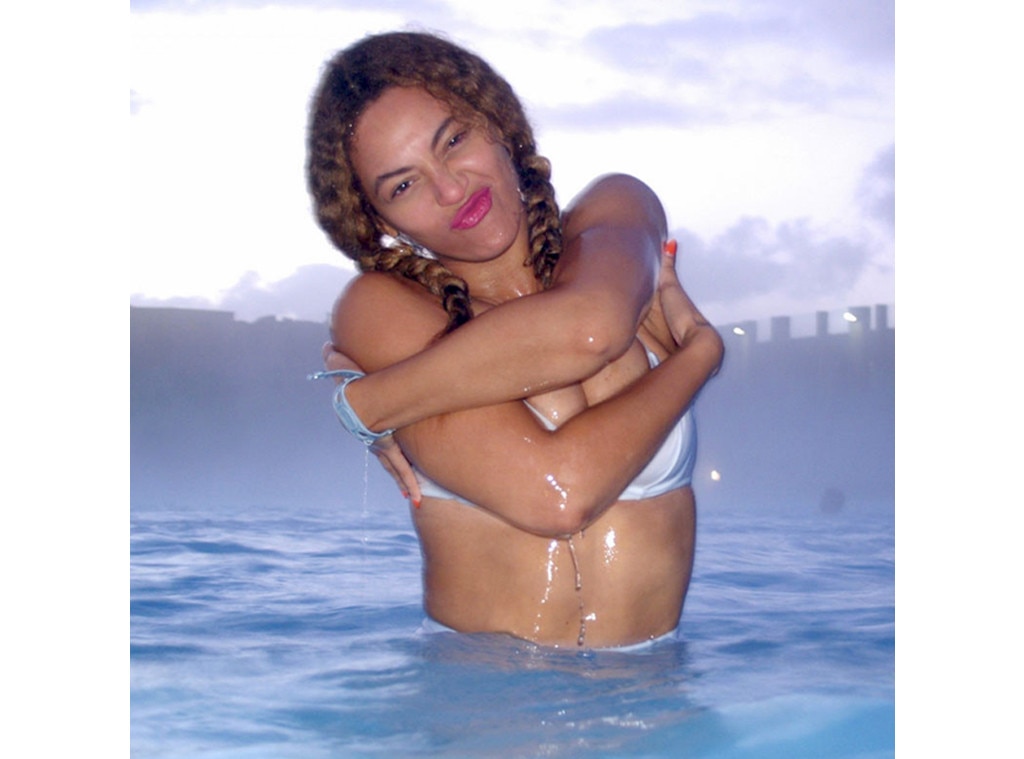 Here's the perfect excuse to book your next trip to Iceland: good skin care.
In case you haven't been checking your Instagram feed lately, everyone seems to be enjoying the restorative powers of the country's waters. Perhaps it's the fact that budget airline Wow Air is offering one-way fares for as low as $99 (note: there are costly taxes and fees). Maybe celebrity influence has finally trickled down to us regular folk.

In 2014, Beyoncé posted Tumblr photos of herself in Icelandic waters, to celebrate husband Jay Z's 45th birthday. And just last year, Kourtney Kardashian took a friends' trip to the Nordic nation. Even in the water, their skin looked plump and fresh.
When celebrities can't jet-set off to the country's Blue Lagoon Geothermal Spa, they are often gifted with the brand's skin-care products featuring the three active ingredients—silica, algae and minerals—that make the water there look so milky white. For Rachel Zoe's latest runway show, for instance, guests—including Nicole Richie, Eva Longoria and Olivia Culpo—were given luxury gift boxes full of Blue Lagoon products (worth about $1,000).
What do these ingredients actually do?
Silica: Besides turning water a milky white color (which looks blue when sunlight hits it), it deep-cleans skin and tightens pores.
Algae: We're no stranger to algae, which is featured in many a beauty product and is rich in antioxidants. It can help hydrate, smooth and protect skin against free-radical damage. This ingredient is typically used to reduce the appearance of fine lines and wrinkles.
Minerals: Minerals, which can be found in the surrounding mud and lava around the lagoon, can do an assortment of things, ranging from skin protection against environmental damage to containing antioxidants and promoting hair and nail growth.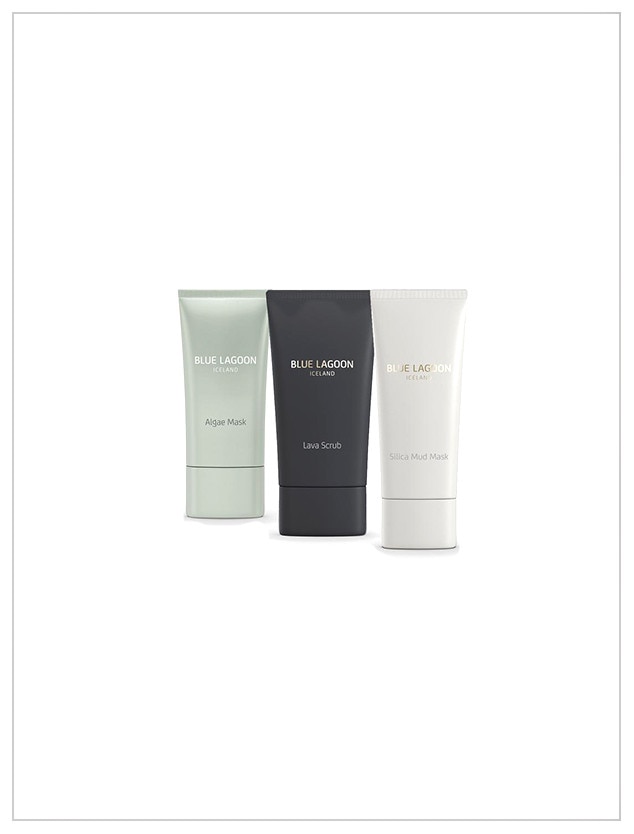 I am not going to lie: The luxury spa's products are going to cost you a pretty penny—$259 for a trio set or $115 for one. Another option? Give into wanderlust and actually reap the benefits of the country's volcanoes, hot springs and lava fields in real life.
I'll wait for your photos on Instagram.